Clouds True Story
Behind Clouds's Tragic True Story of the Late Zach Sobiech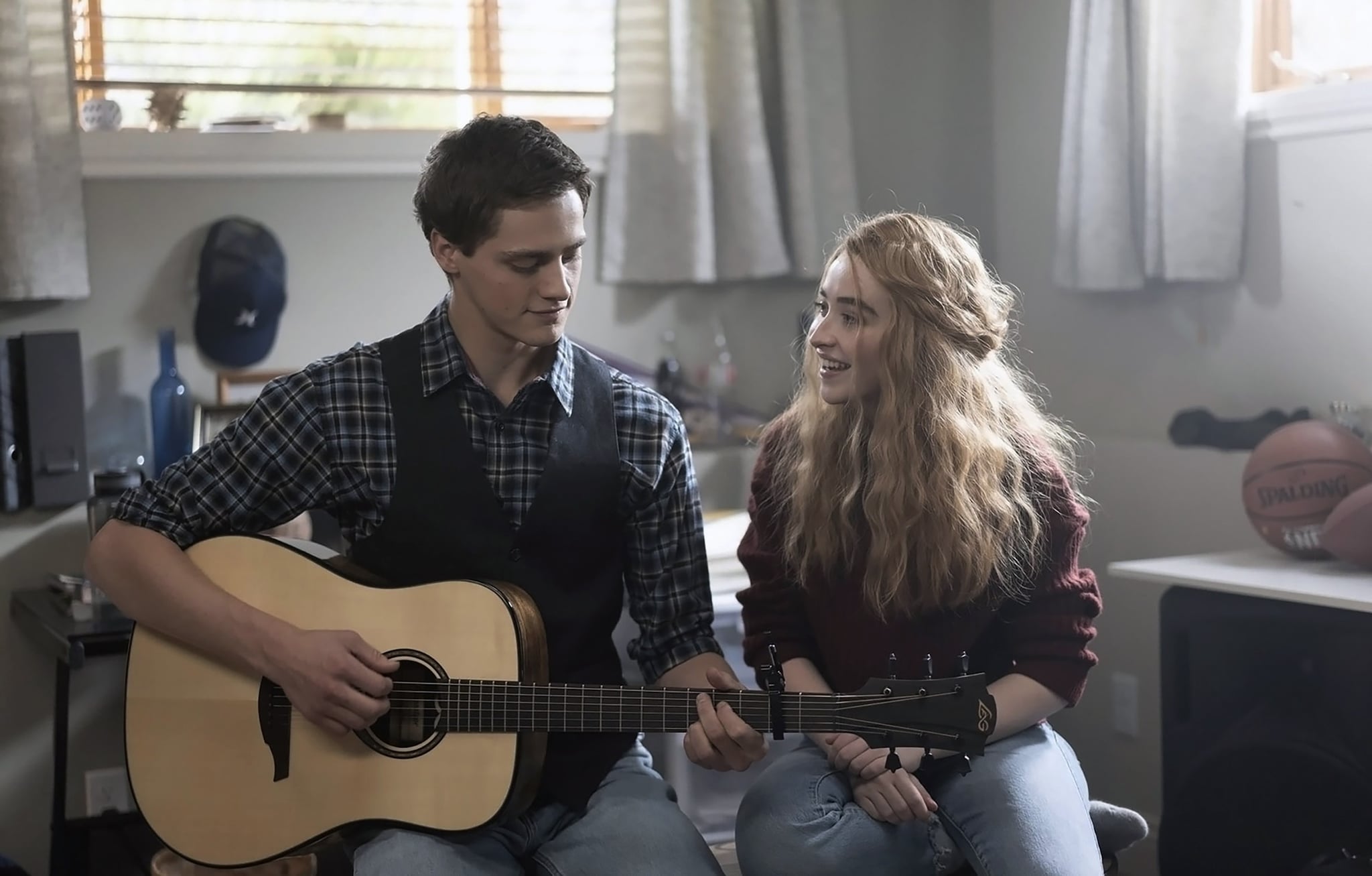 Disney+'s new movie Clouds tells the tragic and true story of Zach Sobiech (played by Fin Argus), a teenage songwriter from Stillwater, Minnesota, whose uplifting music reached global recognition while he battled a rare terminal cancer that would soon take his life.
According to SoulPancake's documentary about Zach's life called Meet Zach Sobiech: My Last Days, Zach was diagnosed with osteosarcoma, a rare bone cancer, in his hip and left leg in 2009 at age 14. In June 2012, three years after his original diagnosis, during which he underwent 10 surgeries and 20 rounds of chemotherapy, doctors discovered that Zach's cancer had spread to both of his lungs, giving him between six months to a year to live. In the midst of his pain and the anticipated grief of his departure, Zach began to write music as a way of saying goodbye to the people he loved the most, without realizing that his songs – especially his single "Clouds" – would touch millions of lives around the world.
Before he became a globally recognized songwriter and cancer-fighting hero, Zach lived an average teenage life in his home state of Minnesota, surrounded by a loving family comprised of his mom Laura (Neve Campbell), dad Rob (Tom Everett Scott), sisters Alli (Vivien Endicott Douglas) and Grace (Summer H. Howell), and brother Sam (Dylan Everett). He made countless memories with his beloved girlfriend, Amy Adamle (Madison Iseman), as they dreamed of their future life together, and wrote a plethora of songs with his songwriting partner (and member of his band A Firm Handshake), Sammy Brown (Sabrina Carpenter), one of which, "Clouds," would eventually lead them to an exciting record deal under the most heartbreaking of circumstances.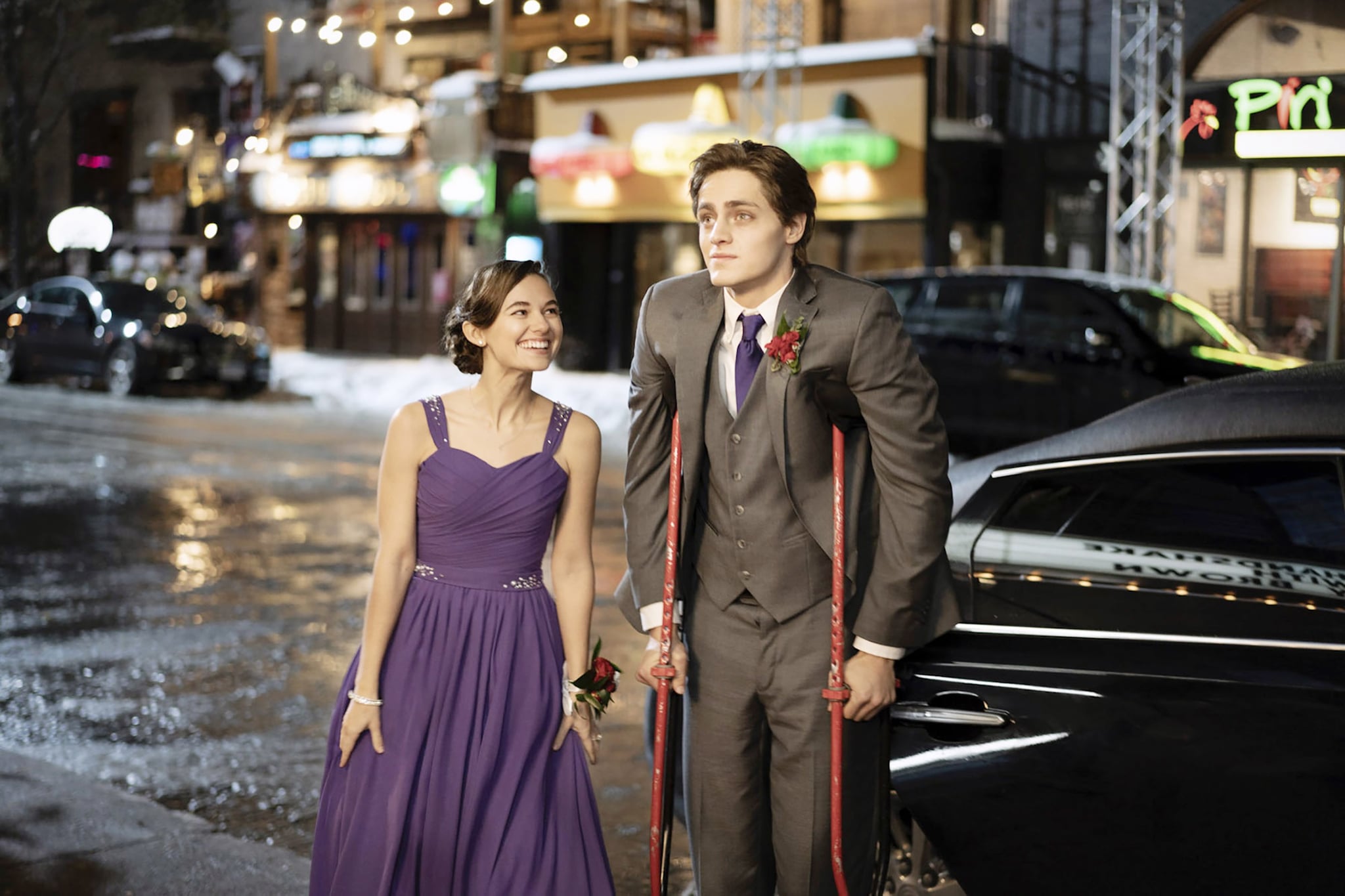 On Dec. 14, 2012, Zach's song "Clouds" was released, and shortly thereafter it went viral, garnering international attention to his inspiring story and beautiful music. On top of receiving a record deal from the popular song, Zach's story caught the attention of director (and Jane the Virgin star) Justin Baldoni. Baldoni directed the 2013 documentary for SoulPancake — released just a few weeks before Zach's death — and directed the new Disney+ movie Clouds in memory of him.
In the SoulPancake documentary, which has now surpassed 15 million views, Zach recounts his journey of turning to music to express himself and to comfort his loved ones after receiving his terminal diagnosis at age 17. "My closure is being able to get my feelings into these songs, so they could have something to remember me by and lean on when I am gone," Zach shares in the documentary. "[His music] is Zach's way of saying goodbye," his mother Laura says, while his brother Sam expresses that Zach's music ". . . is kind of like a record of how much he cares for us."
On May 20, 2013, just 17 days after turning 18, Zach passed away at home in the presence of his loved ones. The week of Zach's death, "Clouds" soared to #1 on iTunes and hit other music milestones such as reaching #26 on Billboard magazine's Hot 100 list, as well as hitting #1 on Rock Digital Downloads. On the day of his death, "Clouds" reached 3 million views on YouTube; seven years later, it has surpassed 15 million views on the video-streaming platform.
All proceeds from downloads of "Clouds" go to the Zach Sobiech Osteosarcoma Fund, which funds research at the University of Minnesota to find a cure for osteosarcoma. To date, the Zach Sobiech Osteosarcoma Fund has raised over $2.2 million.
Before he died, Zach wanted to spread his music and his joy for life around the world – a mission that Disney+'s Clouds aims to continue fulfilling for him. In the beautiful and heart-wrenching depiction of his final years of life, Zach's story and music live on to continue inspiring others to live a most fulfilling life under the toughest of circumstances. "I want everyone to know you don't have to find out that you're dying to start living," Zach says in the SoulPancake documentary. Thanks to Clouds, Zach's message and legacy will continue to inspire others for generations to come.