Cobra Kai: Who Plays Young Kreese?
Cobra Kai: Here's Everywhere You Might Have Seen Young Kreese Before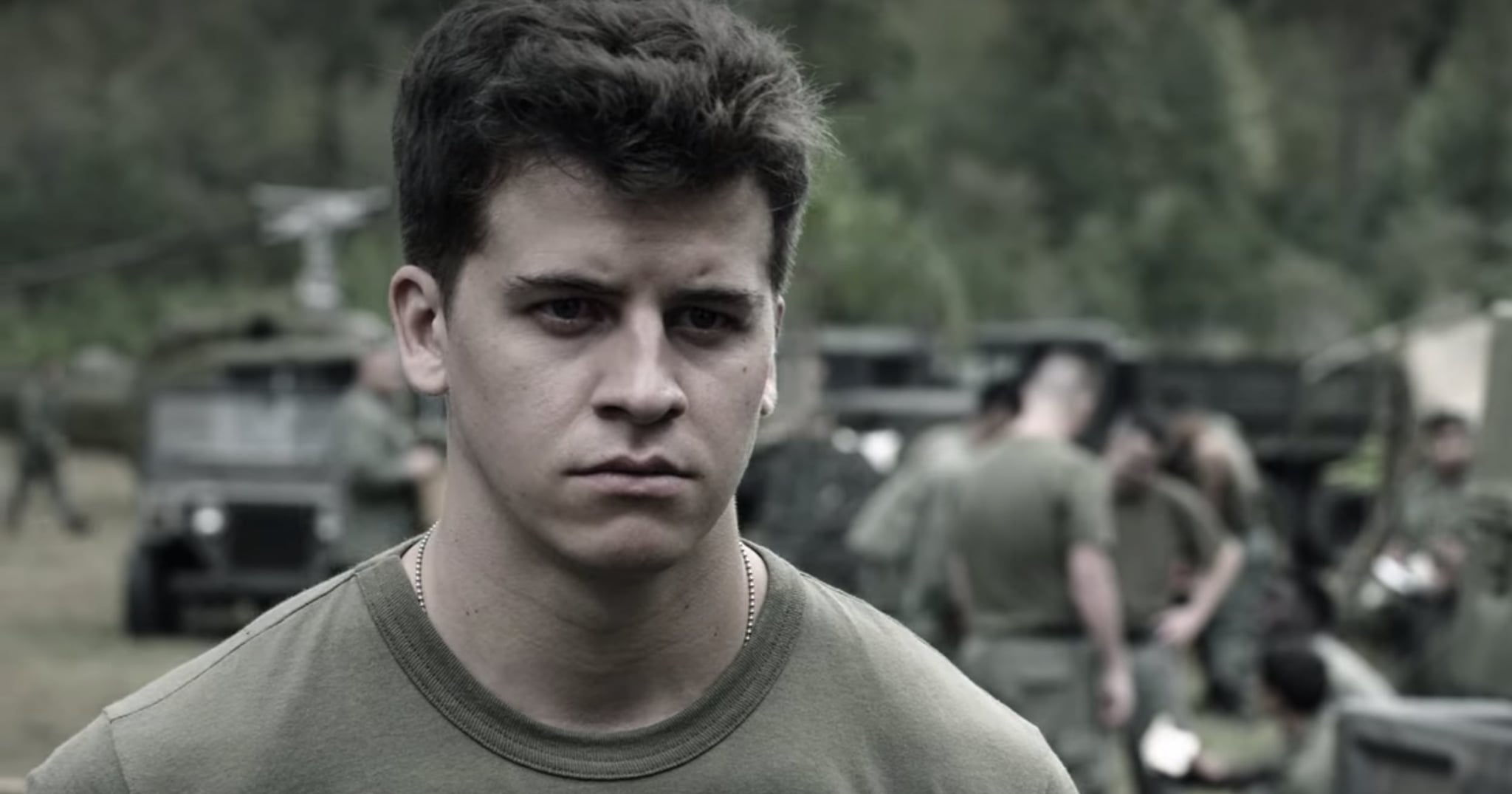 If you're currently watching Cobra Kai season three, you might be surprised at actually feeling empathy toward the usually despicable John Kreese, played by none other than The Karate Kid alum Martin Kove. This season, Kreese's backstory is finally explored, allowing us to dive into the reasons for his downright evil ways. Viewers get a look into Kreese's troubled youth, framed by his mother's devastating death, his label as a "freak," and his job at the local diner. In order for young Kreese to stay true to the intimidating war veteran he soon becomes yet still change our perspective on the character, the series decided to cast someone with a broad range of acting roles under his belt. Its choice? The 28-year-old, Ohio-born Barrett Carnahan, who has appeared on countless shows — yup, that's where that pesky déjà-vu feeling is coming from.
Wondering where else you've seen Carnahan? The options are widespread: the actor got his start in Hollywood right after graduating from high school and has appeared on countless shows in the last decade. You might have seen Carnahan in his role as Darren Kelsey on CBS's Reckless, Sherman on Fox's Sleepy Hollow, a frat guy on Modern Family, David on Grey's Anatomy season 12, Joey on crime show Bones' 11th season, and Big Dave on Grown-ish.
His similarity to Kove is striking, but it's actually quite ironic: Kove's own son, Jesse Kove, plays young Kreese's bully, varsity captain David, while Carnahan was the choice for Kreese's younger self. Although we'll never know the exact reason for that decision, the resulting diner scenes that portray the dynamic between young Kreese as the insecure waiter and football star David are extremely effective, showing us just why Kreese turns into such an antagonistic character. The bullying almost makes you feel sorry for Kreese, and Carnahan's dejected portrayal cements the new perspective.
Talking about the filming experience, Martin Kove told Entertainment Weekly that Caranhan was "terrific and he looked just like [him]," while his pride for his son made him feel "like a million bucks." After the diner scenes that depict young Kreese winning a fight with David after seeing him hit his girlfriend, Betsy, we see Kreese go on to fight in the Vietnam War. This experience traumatizes him in unthinkable ways, shown through various flashbacks, and comprises the last piece of the puzzle in understanding why Kreese touts his signature "kill or be killed" mentality.