Listen to Cordae's From a Birds Eye View Album
Cordae's New Album Is Already a Classic — Listen to From a Birds Eye View Here!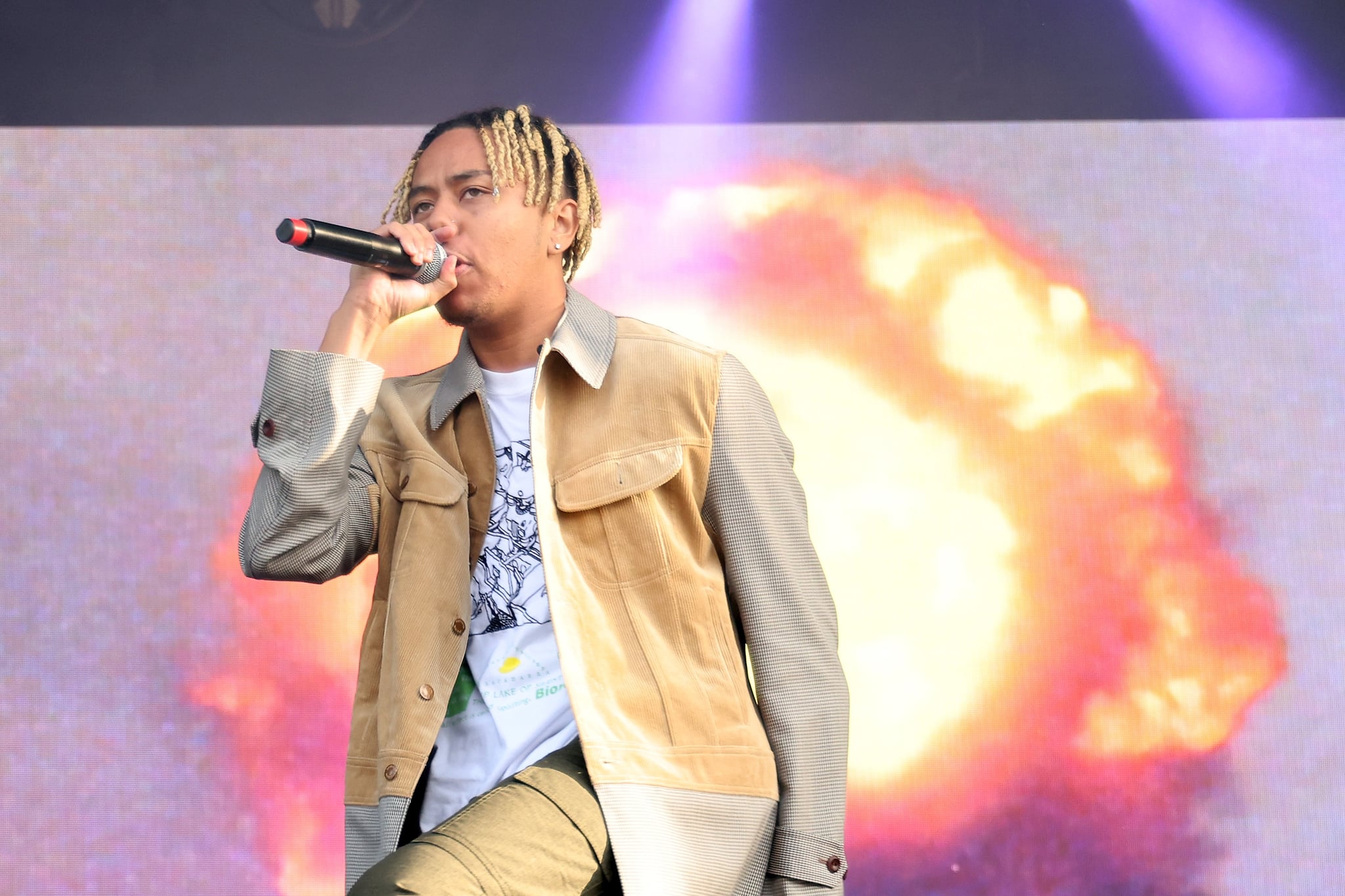 Image Source: Getty / Taylor Hill
Nearly three years after the release of his debut project, Cordae is blessing us with another album. The 24-year-old rapper dropped his sophomore album, From a Birds Eye View, which is inspired by "a life-changing trip to Africa, enduring the loss of a friend gone too soon, and evolving as an artist and a man."
Before you listen to the album, Cordae has one request. "I ask ya'll to please listen to songs 1-12 (Shilohs Intro-Westlake High) from top to bottom with no pauses, skips or interruptions. As this is the way it was intended to be listened to, especially the first time around. As a complete body of work," he wrote in a note on Instagram. "Thank you kindly for your ears and support. Love!"
From a Birds Eye View features Lil Wayne, H.E.R., Lil Durk, Eminem, Roddy Ricch, Freddie Gibbs, Nas, and Stevie Wonder. Taraji P. Henson, Raphael Saadiq, Kid Culture, and Hit-Boy also collaborated on the album.
The release of the album will be accompanied by a nationwide tour that kicks off Feb. 3 at the Dallas, TX, House of Blues and extends through March 19. Listen to the album below and make sure it's the way Cordae intended!
1. "Shiloh's Intro"
2. "Jean Michel"
3. "Super"
4. "Momma's Hood"
5. "Want From Me"
6. "Today" feat. Gunna
7. "Shiloh's Interlude"
8. "C Carter"
9. "Sinister" feat. Lil Wayne
10. "Chronicles" feat. H.E.R. and Lil Durk
11. "Champagne Glasses" feat. Freddie Gibbs, Nas, and Stevie Wonder on Harmonica
12. "Westlake High"
13. "Parables (Remix)" feat. Eminem
14. "Gifted" feat. Roddy Ricch