Will the Green Lantern Appear in Batman v Superman? We Go Straight to the (Rumored) Source
You may know Dan Amboyer from TV Land's series Younger, but this March, he will star in the highly anticipated film Batman v Superman: Dawn of Justice. While he's listed as "Drone Pilot" on IMDb, Amboyer said he's not even sure how that description got there. He's actually playing Lieutenant Christie, a character speculated to possibly be the Green Lantern. We recently had the chance to talk with the actor, and while he kept pretty mum about the details surrounding his character, he did fill us in on what it was like on set and working with director Zack Snyder.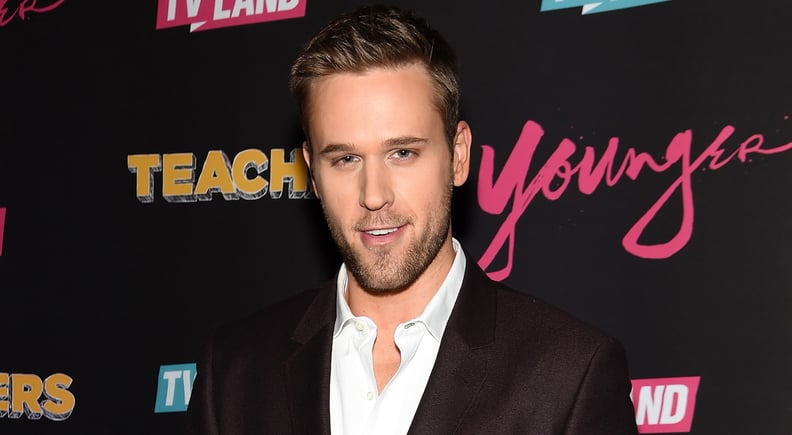 POPSUGAR: So, let's talk about Batman v Superman.
Dan Amboyer: Oh, gosh. OK.
PS: First, what was set like?
DA: It was awesome. I got there right at the beginning of shooting and it was crazy because my first day people were showing me around and all of a sudden the Superman suit comes by — and it's giant. It's not something you can hang up. So that was insane. But what I thought was really interesting was that they filmed a lot of it on film, not digital. So a lot of the sets were actually built. So, all of a sudden, you're on another planet, literally. Everything is so intricate and perfect. You think so much of that is just CGI and postproduction, but it was actually there.
PS: What was it like working with Zack Snyder?
DA: It was interesting. He was a cool guy. I don't know if people know this, but he's really big about fitness on set, even as far as catering. So, he's always encouraging healthy food, which is great. He even makes you do push-ups in between takes.
PS: I don't know how much you can give away about this, but what kind of scenes did you film?
DA: Um, I don't know what I can say that's not spoilery. So, let's just say, I filmed good ones.
PS: Were you a fan of comics growing up?
DA: That was more my brother's thing. I had an appreciation from the outside, but I never got deep into it. But I've become more interested in it and it's strange because I have started to audition for more of that stuff. I auditioned to play Superman in Man of Steel originally and I auditioned for The Flash. I've constantly been coming back to these characters.
PS: There are a lot of superhero cameos in this movie, from Doomsday to Wonder Woman; do you know if there's going to be any other superheroes?
DA: It's hard for me to keep up with what's officially been announced, but yes, there are some other possibilities.
PS: Now, there's been a lot of speculation, but are you able to tell me more about your character?
DA: I can't. They told me I couldn't say anything.
PS: Hasn't a name been released though?
DA: Oh, yes. It does appear, but it's kind of an undercover thing. The name appears on me at one point.
PS: Well, I was going to ask what's your favorite color, but maybe I shouldn't go there.
DA: No? Blue. Definitely blue, but I appreciate nature as well and everything green.