Jamie Foxx, Dave Franco, and Snoop Dogg Hunt Down Vampires in Netflix's "Day Shift" Trailer
Who knew the best vampire-hunting squad would consist of Jamie Foxx, Dave Franco, and Snoop Dogg? Netflix's upcoming sci-fi comedy features the three stars as unionized, blue-collar vampire hunters looking for their next kill, and from the looks of the trailer, released on July 11, they're a pretty hilarious trio.
In the film, Bud Jablonski's (Foxx) family thinks he's simply working as a pool cleaner in the San Fernando Valley, but his actual job involves taking down blood-sucking vamps as part of a lucrative international union of hunters. "Vampire hunting is a business. Cutting necks and cashing checks," Snoop Dogg's Big John Elliott proclaims in the trailer. While he and Jablonski appear to be seasoned vampire vets, the latter recruits timid union rep Seth (Franco) to join their squad.
"Day Shift" marks stunt coordinator J.J. Perry's directorial debut. Considering his track record for staging fights in films like "John Wick," "Iron Man," and "Django Unchained," his Netflix movie is sure to be action-packed. The film is also executive produced by Foxx, Datari Turner, and Peter Baxter and produced by Chad Stahelski, Shaun Redick, Yvette Yates Redick, and Jason Spitz.
Ahead, read everything we know about "Day Shift," including who else is in the star-studded cast and when the film debuts on Netflix.
02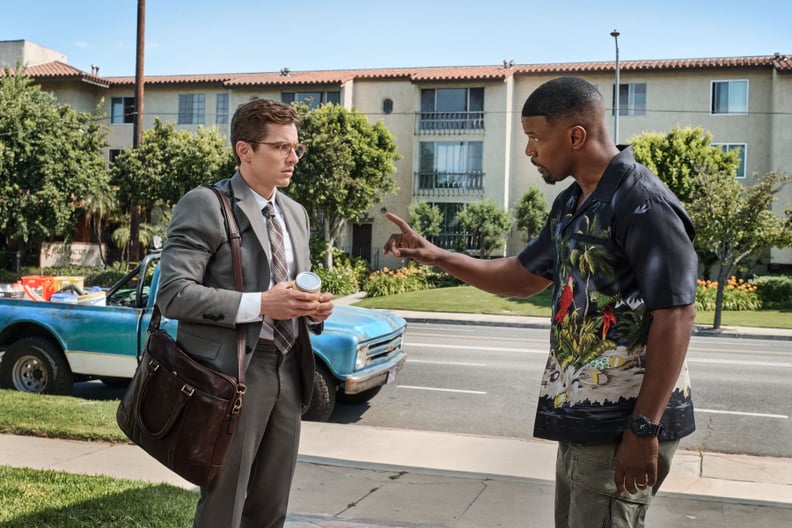 "Day Shift" Plot
The logline for "Day Shift" describes Jamie Foxx's character as a "hard working blue collar dad who just wants to provide a good life for his quick-witted daughter, but his mundane San Fernando Valley pool cleaning job is a front for his real source of income — hunting and killing vampires as part of an international union of vampire hunters."
03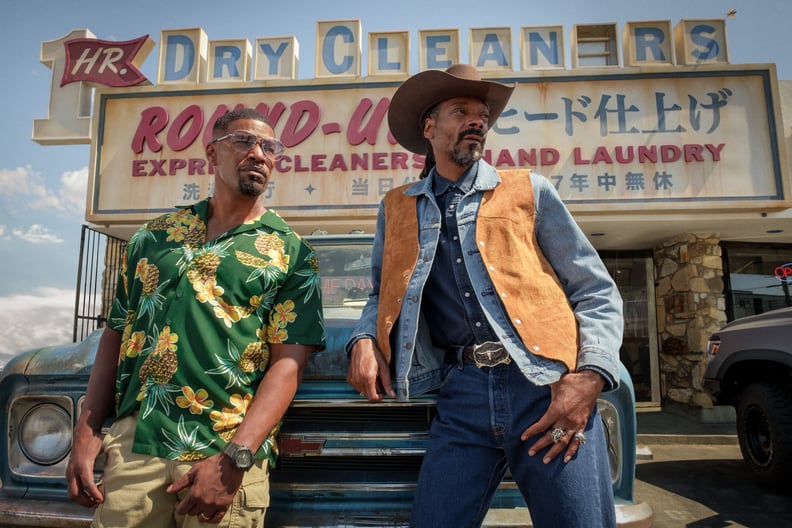 "Day Shift" Cast
"Day Shift" has a stacked cast led by Jamie Foxx, Dave Franco, and Snoop Dogg. Meagan Good, Karla Souza, Natasha Liu Bordizzo, Oliver Masucci, Steve Howey, Scott Adkins, and Zion Broadnax also appear in the film.
04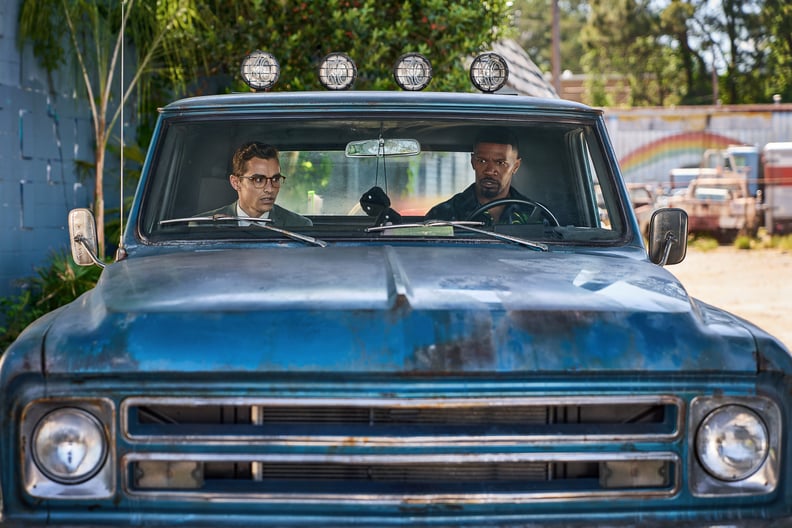 "Day Shift" Release Date
Netflix's sci-fi comedy is set to debut on the streamer on Aug. 12.
05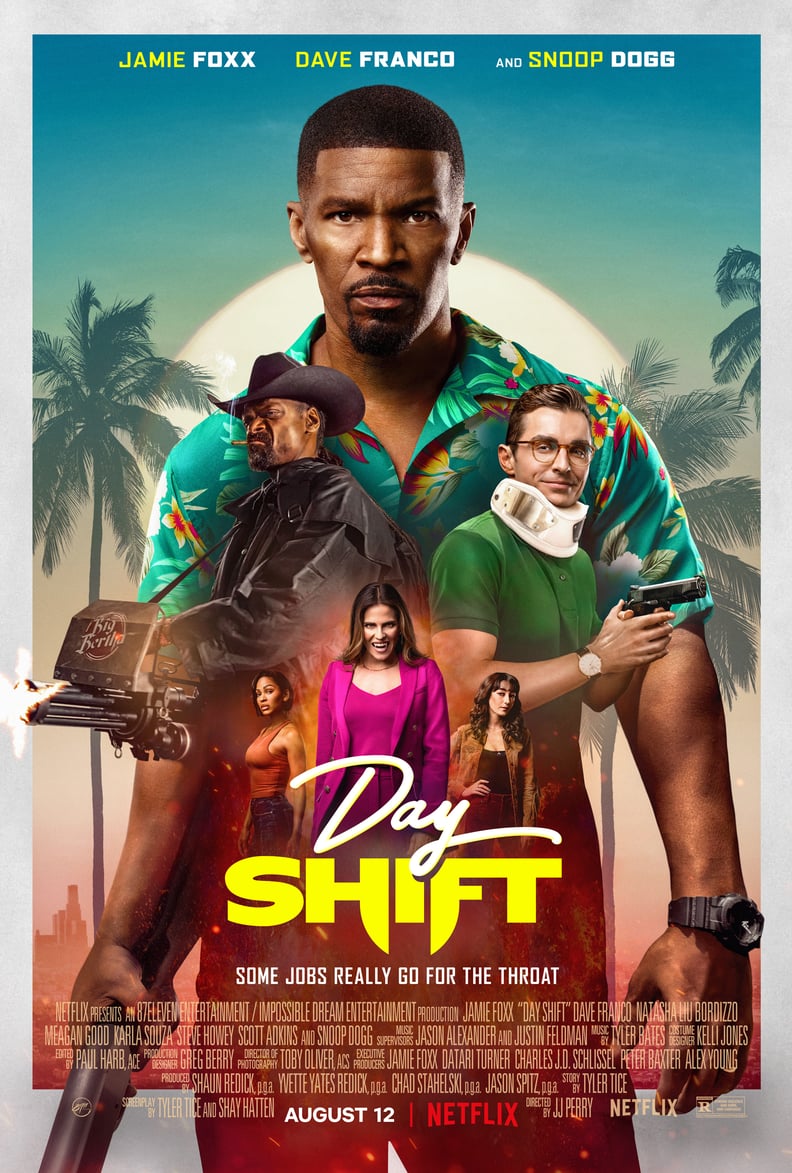 "Day Shift" Poster
06
"Day Shift" First-Look Photos