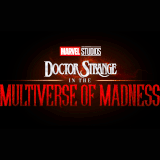 If Marvel has taught us anything in the last decade, it's that anyone can become the villain — or that the line between hero and antihero is a thin one. Time and time again, we've seen new plot lines unfold where the protagonist does what they think is right, and yet, it all goes wrong; even their best intentions become the source of destruction. Now, we're betting another beloved character is about to get the villain treatment in Marvel Studios's "Doctor Strange in the Multiverse of Madness," but it's probably not who you think.
Many of the teasers and trailers we've seen for the upcoming Marvel Studios film have alluded to Doctor Strange, played by Benedict Cumberbatch, being, to put it plainly, the problem in his sequel. After all, he tampered with time and space not once, but twice. Over and over, we hear characters like Wong (Benedict Wong) and Mordo (Chiwetel Ejiofor) tell Strange that, this time, he's gone too far and his desecration of reality won't go "unpunished." But reading between the lines in a trailer from Marvel Studios is key, and what we're seeing is a red herring: the real villain will be Wanda Maximoff (Elizabeth Olsen).
Wanda is no stranger to being the antagonist. When she was first introduced in the Marvel Cinematic Universe, she was concocting some evil plans to take down Earth's mightiest heroes. A few more movies and one limited series later, much of the Marvel fandom would agree that her redemption arc was a memorable one, if not one of the best. She joined the Avengers; met her future husband, Vision (Paul Bettany); saved the world; lost Vision; got Vision back; built a family; and then lost them, too. Even in the face of crippling grief, she knows when to do the right thing. But the last time we saw Wanda she was practicing dark magic in order to search the multiverse for her children. Now that the multiverse has seemingly torn open, will she use this disaster to her advantage — or will she continue to make sacrifices for the greater good?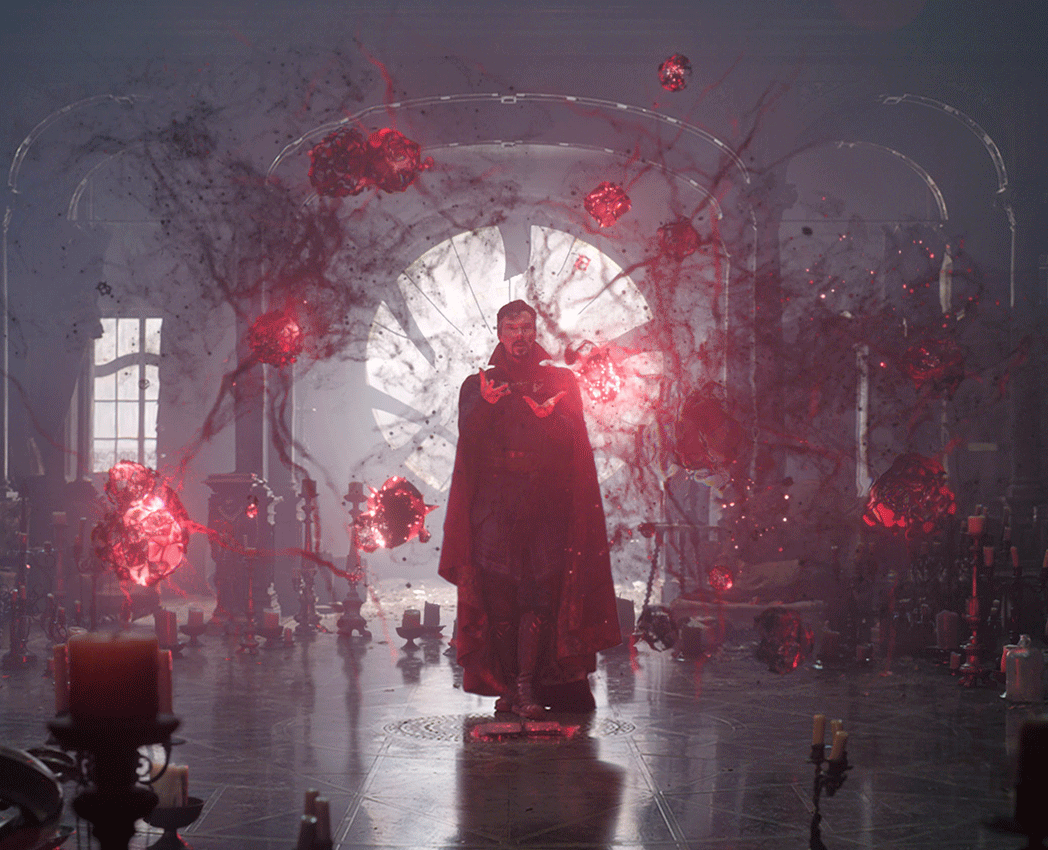 Image Source: Marvel Studios
When she first appears in the trailer, she's pruning what looks like a field of cherry-blossom trees as Doctor Strange approaches her. The setting is peaceful, calm, and almost completely opposite to what we know is usually brewing inside Wanda's head. Wanda expects Strange to reprimand her for that time she put an entire town in New Jersey under a mind-control spell in "WandaVision" — by accident, of course. But Strange isn't there to punish her; he's there to ask for her help to repair the multiverse.
In theory, Wanda can probably help — as the Scarlet Witch, she's able to harness chaos magic, which is powerful enough to manipulate reality. She's also a Nexus Being, so she's able to affect the universe around her and the probability of what will or won't happen. But will she use that power for good or evil? We've seen villains manipulate time to try and get their loved ones back before — couldn't Wanda do the same?
Marvel Studios has been tight-lipped about what to expect in Doctor Strange's follow-up film, which only hits theaters May 6. But what we do know is that Doctor Strange tries to enlist Wanda for help, along with some other characters, like Wong, who is technically the new Sorcerer Supreme due to Strange's absence during the five-year blip, and America Chavez (Xochitl Gomez), a newcomer to the Marvel family who has the ability to travel through multiple dimensions. But what we also know is that the multiverse can invite multiple versions of certain characters into the storyline.
From what we've seen in the trailers, we know we'll encounter at least two other versions of Strange — potentially Defender Strange, whose most identifiable feature is his sleek ponytail, and Sinister Strange, who we got a glimpse of in the Disney+ animated series "What If...?" There's also a possibility of seeing two Wandas. There's a blink-and-you'll-miss-it moment in one of the trailers that shows the Scarlet Witch kneeling before Wanda, who is battered and bloodied. The real question is, which one of these Wandas is good, evil, or, like we've seen many times before, a little bit of both?
But if Wanda is the "villain," she's one we're rooting for. She's been perceived as a criminal in previous movies, even when her actions almost identically mimic those of other revered heroes. For example, Steve Rogers, aka Captain America, went back in time to be with his true love, breaking about every sacred time rule there is. More recently, Doctor Strange cast a personal spell that fractured the multiverse, perhaps beyond repair. This is a fact Wanda is aware of, as she makes clear in one trailer clip. "You break the rules and become a hero," she says to Strange. "I do it, and I become the enemy. That doesn't seem fair."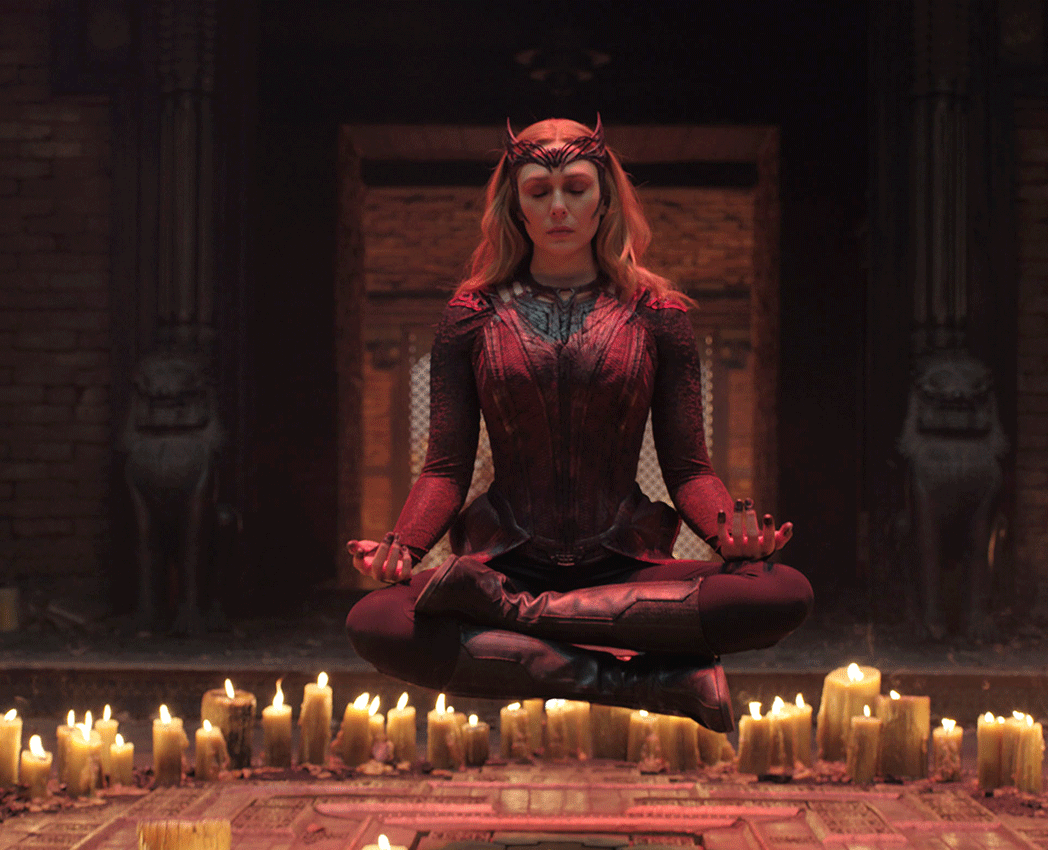 Image Source: Marvel Studios
Some Marvel fans have uncovered another major clue from the trailer that might support this villain theory. Not long after we see that scene of Wanda in a field talking to Strange, we see a very similar clip — one where, this time, Wanda is in her Scarlet Witch costume speaking with Strange, who, fans pointed out, is wearing the same outfit from the previous clip. The theory: Wanda is using her chaos magic to manipulate reality — that serene setting is an illusion. Perhaps, since the conclusion of "WandaVision," she has been searching for her sons, Tommy and Billy; there's a good chance her path to darkness already began before Strange made a mess of the multiverse. Could it be that her real villain origin story starts here?
No one wants to see the multiverse tear the world apart, but we would be comfortable with Wanda getting some justice. Over the course of five films, Wanda was often the one to blame for the bulk of destruction caused by the Avengers. But if anyone could save the world, it's her. Frankly, Doctor Strange, and everyone else on Bleecker Street, needs her help. But if she chooses to betray him, we'd be on board — rules be damned.
"Doctor Strange in the Multiverse of Madness" is only in theaters May 6. Get your tickets now.
Watch the trailer for Marvel Studios's "Doctor Strange in the Multiverse of Madness," only in theaters May 6. Can't get enough of your favorite superheroes and villains? Celebrate their return to the big screen by entering the Mystical Powers of the Multiverse Sweepstakes, where you could potentially score a limited-edition digital Marvel artifact NFT.
NO PURCHASE NECESSARY. A PURCHASE DOES NOT IMPROVE YOUR CHANCES OF WINNING. Sweepstakes begins on 4/28/2022 at 12:00:01 a.m. EDT and ends on 4/30/2022 at 11:59:59 p.m. EDT. Open to legal residents of the 50 United States and D.C., 18 and older. For Official Rules, including odds and prize descriptions, visit https://mysticalpowersofthemultiversesweepstakes.splashthat.com. Void where prohibited. Sponsor: Vox Media LLC.
Image Source: Marvel Studios