This Doctor's Performance of "Imagine" Is Equal Parts Comforting and Impressive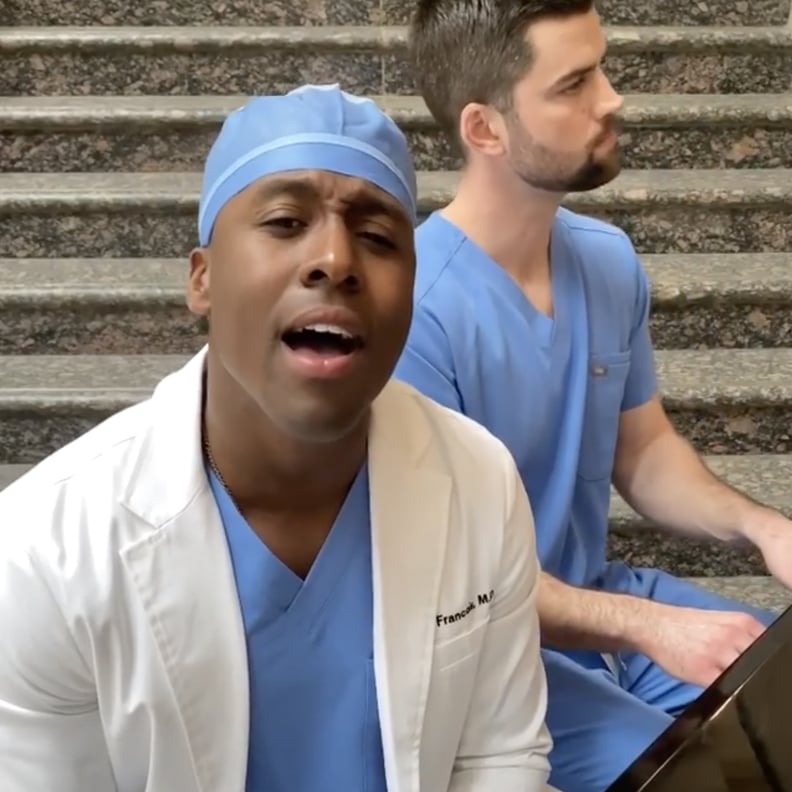 Dr. Elvis L. Francois is saving lives and putting smiles on faces across social media. While millions of people are isolating at home amid the coronavirus outbreak, doctors are going the extra mile to instill hope among us. Earlier this week, Dr. Francois, an orthopedic surgeon resident in a Minnesota hospital, recorded a video singing "Imagine" while his colleague, surgeon William Robinson, played the piano to the John Lennon song. The video instantly captivated the hearts of people across the internet, not only because of his dedication to helping others but also because of his beautiful voice.
"Over the next few months our health care system will be tested. Many lives will be lost. Health care providers will be under an incredible amount of stress to save thousands of people. But when times are as dark as they are today, nothing shines brighter than the human spirit," he wrote on Instagram. "There is something beautiful about a collective struggle. And the beauty in what we are facing today is that the only way to overcome this pandemic is for us to all come together as one. Nurses, doctors, students, research scientists, politicians, Uber eats drivers, cashiers, factory workers etc. . . . Getting through this will be hard but one thing is certain . . . the only way we will get through it is together, as one."
Dr. Francois often sings for his patients in the hospital and shares videos on Instagram, but this one in particular is bringing much-needed joy to our feeds. Check out the video ahead as well as more of Dr. Francois's beautiful performances.
Dr. Francois Singing "Imagine" by John Lennon
Dr. Francois Singing "Alright" by Mike Yung
Dr. Francois Singing "Easy" by DaniLeigh
Dr. Francois Singing "Wake Me Up" by Avicii