Does Johnny Die on Firefly Lane?
Firefly Lane: That Cliffhanger Ending Has Us Second-Guessing This Character's Fate
Watch out! This post contains spoilers.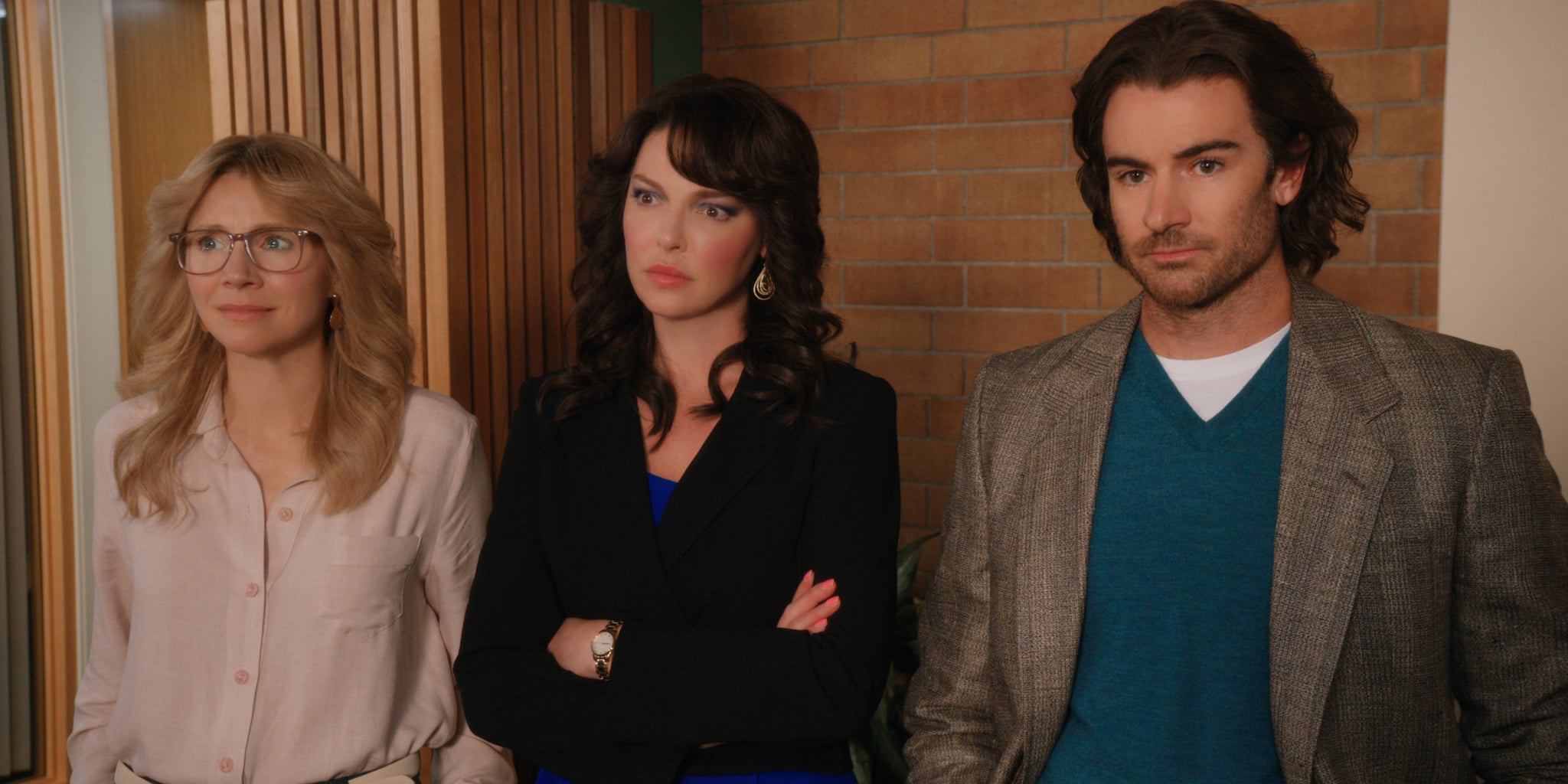 Netflix's latest series Firefly Lane will keep you guessing until the very last episode. The show, which is based on Kristin Hannah's novel of the same name, follows two best friends through pivotal moments of their life. Of course, with multiple timelines, the show becomes a guessing game of trying to figure out what will happen next. While the final episode of season one answers a few questions — namely, whose funeral everyone is attending in the flash-forward — it also leaves us with a handful of cliffhangers.
In the 2003 storyline, Kate's estranged husband Johnny decides to take a job as a war correspondent in Iraq. Though the decision initially pulls Kate and Johnny further apart, they eventually spend the night together before he leaves. Just when it seems like they might get back together when he returns home, we're thrown for a major loop in the final few moments of the episode.
As we get a glimpse of Johnny in Iraq in one of the final scenes, an explosion goes off and he's shown lying unresponsive on the ground. In the next scene, Kate and Tully are shown ringing in 2004 by the pool as the phone rings inside the house, leading viewers to think that the phone call could be about Johnny.
So, is Johnny alive or dead? That's still unclear. In the flash-forward, Johnny is no where to be seen at the funeral for Kate's father. We only get glimpses of Kate, Tully, Kate's brother Sean, and Kate and Johnny's daughter Marah. In fact, Marah actually drives her mom to the funeral and Kate is shown not wearing a wedding ring.
Of course, that doesn't exactly mean that Johnny is dead in present day. After all, Kate did sign divorce papers in episode eight, so it's possible that they are still together, but not legally married. Plus, if it's the funeral of Kate's father, perhaps Johnny offered to drive Kate's mother to the funeral separately or he's already at the church helping get everything in order. I've watched enough This Is Us episodes to know that things are never what they seem, so the fact that they didn't show him at the funeral seems like a good sign to me.
It's also worth noting that actor Ben Lawson seems pretty optimistic about his character's fate in a potential season two. "I think you're made to wonder if he's OK and I think that all things going well, we're going to see him more often and not just in flashbacks," he told Entertainment Tonight. "There's a lot unresolved between Kate and Johnny as well. Gotta get him back home safe." Fingers crossed Netflix renews the show for season two so we can get some answers!