Dove Cameron Is Excited to Make the Powerpuff Girls "Real, Fleshed-Out" People
Dove Cameron is getting ready to take on one of her dream roles as Bubbles from The Powerpuff Girls. After previously tweeting about wanting to play the character back in 2013, the 25-year-old actress recently revealed that she would be portraying the iconic role on The CW's upcoming live-action reboot. Of course, this isn't going to be your typical Powerpuff Girls show. This time, the superheroes will be young women, dealing with real-life issues.
While chatting with Cameron about the upcoming release of her new single "LazyBaby," I had a chance to ask about the upcoming series, and let's just say, she might be more excited than we are. "The second it was announced on Twitter, I screenshotted it and sent it to [my team]. I was like, guys, I just need to audition. I don't even care if they don't see me for the role, I just need to audition," Cameron said. After about three weeks of auditioning and chemistry testing over Zoom, her team gave her the exciting news that she had gotten the role of Bubbles.
"I was screaming," Cameron said about booking the part. "I was so geeked that my agent did something that she's never done before and she filmed my reaction on speaker, and it's 45 seconds of me being like, 'Oh my God, oh my God,' and I'm screaming. I went to Trader Joe's and bought flowers and I [was] skipping around the street. I'm so excited."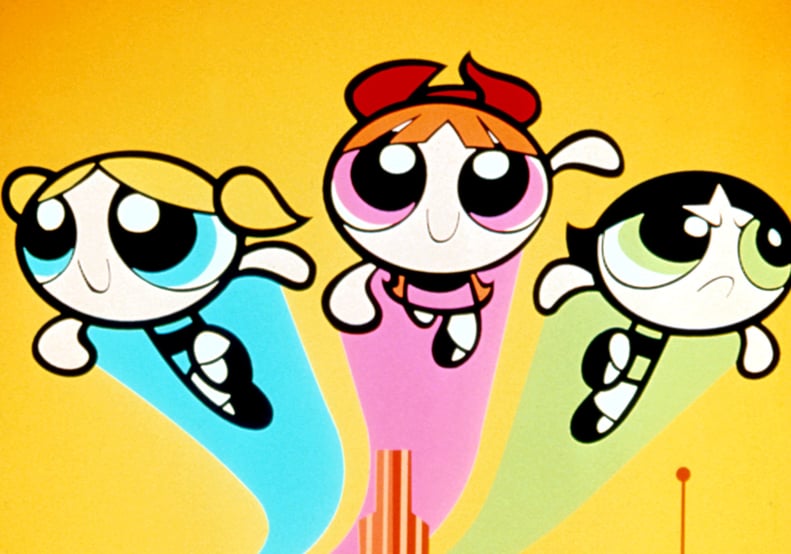 After getting a chance to read the script, she's even more eager for fans to see the series. "The pilot is so phenomenal," she said. "[The show's writer] Diablo Cody is so intelligent. And the fact that Warner Brothers owns Cartoon Network — I can't say too much, I'm geeking out and I'm way too comfortable speaking about it — but without giving anything away, the fact that Warner Brothers owns the IP, intellectual property, means that we can do so much with these characters that you don't anticipate that they're going to. It is wild. The script is wild. The characters are wild. It's definitely going to be an evolution for The Powerpuff Girls."
"It's not a cartoon. They are real people. This is very much real-life problems and girls with trauma."
She added that she's especially looking forward to making the characters "real, fleshed-out" people while still paying tribute to the original cartoon. "As a fan, I was reading the script and I was like, 'Oh, that would be how these girls would grow up. Oh, that would be psychologically what would happen. Oh, that figures in the relationship with the professor.' It makes sense. [Cody has] written it for real people. There's a lot of confusion, but we're not playing 7-year-olds. It's not a cartoon. They are real people. This is very much real-life problems and girls with trauma [and] what happens if you grow up in the spotlight and you are international superheroes, but you're real people."
As she dives into the script, Cameron noted that she's discovering a lot of parallels between her character's life and her own. "They all have a lot of trauma, and so do I as a person," she said. "Diablo and Heather [Regnier], our showrunner, and I have spoken a lot about that just with the parallels between being child stars and having similar home-life issues and mental health issues. Bubbles and I in this iteration have a lot in common. I actually think it's going to be very healing for me to be able to play a character that is so close to home, because it's not what anybody would expect. So I'm very much looking forward to bringing the human dimension to what has up until this point only been a very beloved cartoon, while also keeping the integrity of the original IP and keeping it fun and light and having it be something that everybody still sees themselves in."
With filming right around the corner, Cameron and her fellow Powerpuff Girls, Chloe Bennet and Yana Perrault, have already become a tight-knit bunch. "We had a sleepover the other night because we all were tested and we all wanted to meet each other before we went away to [film]," she revealed. "So we all went over to Chloe's, and we got Thai food. I've known Chloe for a few years now actually, because I did Agents of S.H.I.E.L.D., but I'd never met Yana. We're just in love already. We have the most incredible chemistry, which is so lucky because you never know. We feel like sisters already. We're all so geeked to be a part of this. We all feel so lucky, and we're in touch every day. We talk every day. We send voice notes constantly. It's moving quickly, and it's real, it's happening. It feels weird to go from being in a pandemic to all right, got to go get on wire rigging and doing fight training and Mojo Jojo. What a weird life. [I'm] so, so excited [and] so, so lucky."