Dove Cameron Brings Botanical Paradise to a New Level in the Dreamy "So Good" Music Video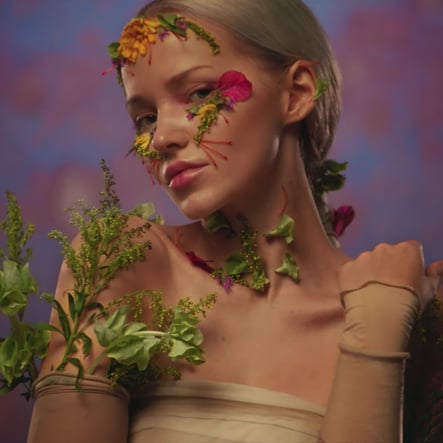 If there's anyone who knows how to pull off looking like a fantastical being, it's Dove Cameron. The 23-year-old just dropped her third single, "So Good," and it comes along with a stunning music video. The video features Cameron resembling the most ethereal wood nymph we've ever seen, elegantly posed with flowers adorning her entire face and upper body. "Pop the champagne / I'm feeling elevated, feeling motivated / Oh, there's something happening in my brain," she sings along to the song's hypnotic beat. "Maybe I just woke up on the right side of my empty bed / Maybe it's nothing / Increase the dopamine that keeps on stoking me / But I like what it's done to my head."
Cameron, who cowrote the single with singer-songwriter Julia Michaels, has been teasing the drop on her social media for days, releasing the first sneak peek on Oct. 24. She eventually dropped the song at 12 a.m. on Nov. 1, followed by the music video later that day, and it's a glorious way to ring in a new month. Hit replay one more time (or several more, we're not judging) and then look ahead for all the gorgeous glimpses Cameron shared with fans before the drop.
Cameron's Teaser Instagram Posts
"So Good" by Dove Cameron