Drew Barrymore Relives Sweet Memories of E.T. During Cast Reunion: "I Really Loved Him"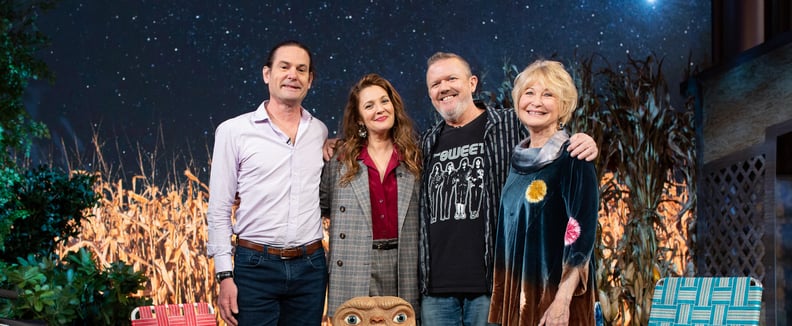 The Drew Barrymore Show/Ash Bean
The Drew Barrymore Show/Ash Bean
Drew Barrymore famously played Gertie in "E.T." when she was just 7 years old. Now, the 47-year-old is celebrating the movie's 40th anniversary with a cast reunion on her talk show. On Halloween, Barrymore brought castmates Henry Thomas, Dee Wallace, and Robert McNaughton on "The Drew Barrymore Show" as they relived some adorable highlights from the beloved movie.
Barrymore remembered genuinely loving E.T. — or the puppet version of him, voiced by Pat Welsh — while she was filming the movie. "I really loved him in such a profound way," she said. "I would go and take lunch to him."
According to the cast, when they found out about Barrymore's affection for the alien, they were sure to nurture it. "We found you over there just talking away to E.T. so we let [director] Steven [Spielberg] know, and so Steven, from that time on, appointed two guys to keep E.T. alive so whenever you came over to talk him, he could react to you," Wallace, who played Barrymore's mother in the movie, recalled. Thomas also said that Barrymore asked the movie's costumer for a scarf "because he was gonna get cold."
Clearly, E.T. had an enduring impact on Barrymore, who apparently even thought of her old alien friend during a momentous point in her life — the birth of her first child. "Olive, when she was born, looked identical to E.T. I kept sending pictures to Steven. I was tripping out," Barrymore said. "I was like, 'I have given birth to E.T.' and the older she grew and the bigger, the eyes went wider apart. I would send him pictures like, 'Do you see? I gave birth to E.T.'"
"The Drew Barrymore Show" airs mornings at 9:30 ET. Ahead, check out photos from the reunion.
01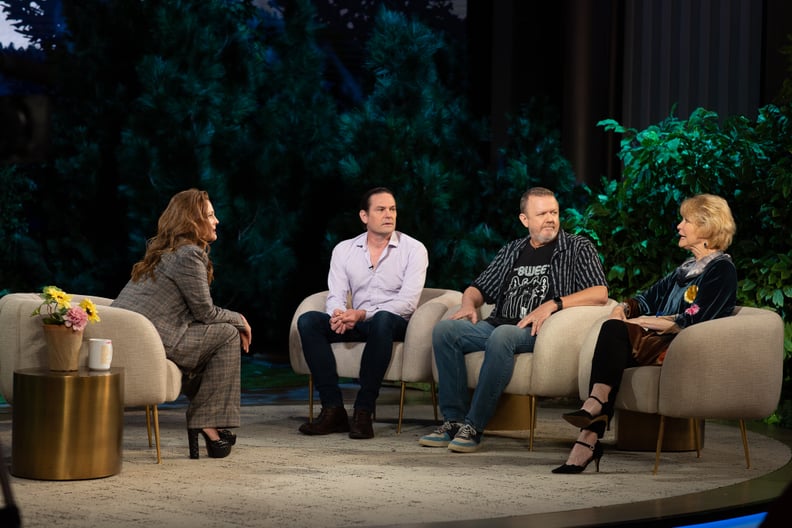 02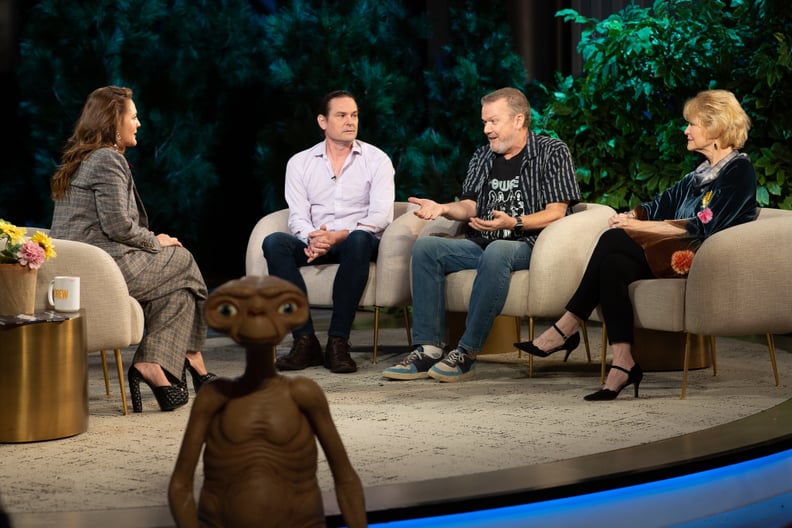 03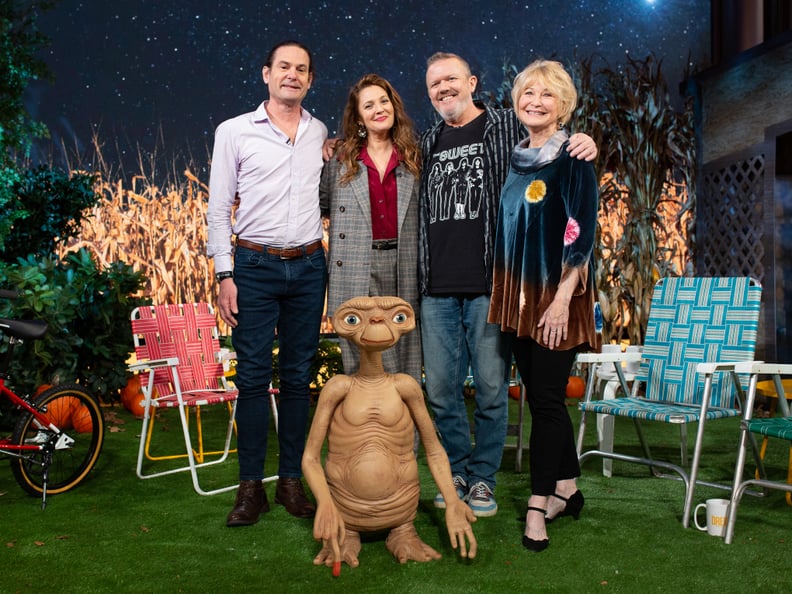 04
05