Drew Barrymore Reunited With Lucy Liu and Cameron Diaz on Her New Show, and Tears Were Shed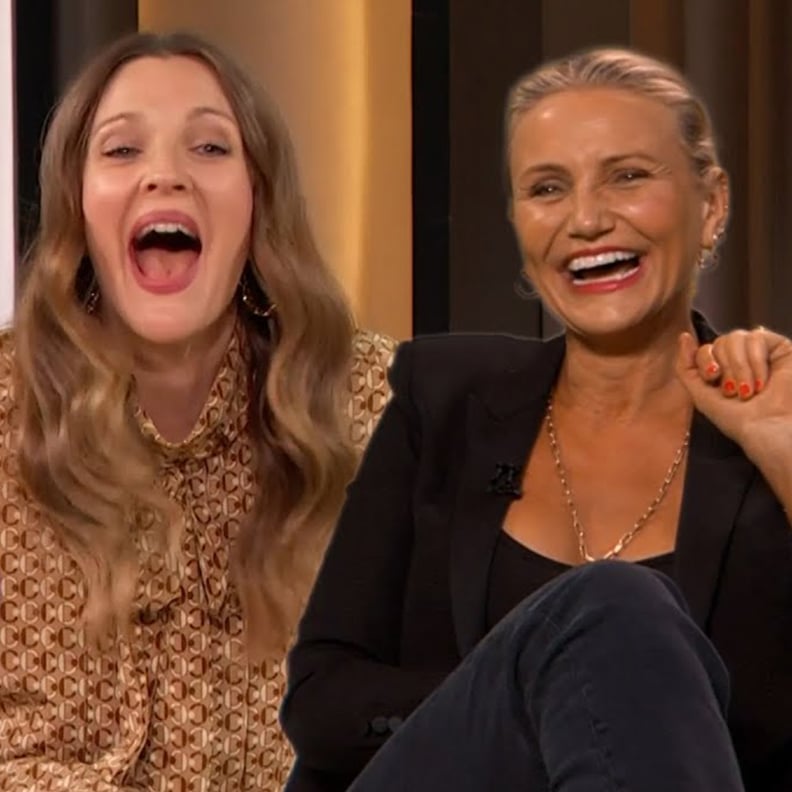 Drew Barrymore kicked off the first episode of the The Drew Barrymore Show with a mini Charlie's Angels reunion featuring Lucy Liu and Cameron Diaz. On Monday, Barrymore sat down with her former costars to chat about their real-life friendship of 20 years, reminisce on the iconic franchise, bond over becoming moms, and discuss why it was important for the new talk-show host to invite Liu and Diaz to her debut episode.
As Diaz so sweetly said, while Charlie's Angels might have been the backdrop that brought the actresses together, they have since filled in the rest of their lives with real moments, like attending each others' weddings and supporting each other into motherhood. "When I thought about trying to accomplish something big in my life at another point, you two were who I did it with," Barrymore said. "So of course, what a natural fit that you're the two people that came into my head and my heart, when I thought, 'How would I would like to honor this endeavor?'"
But Liu and Diaz turned the tables and honored Barrymore instead, causing her to get choked up in a heartwarming moment. "You can't honor us without us honoring you," Liu said after she and Diaz praised Barrymore's joyous energy and ability to bring a unique perspective to her audience. "I got so lucky to live a life with you guys," Barrymore said as she held back tears. Watch the adorable Charlie's Angels reunion in the clips ahead and take a look at the Angels back then.
Drew Barrymore Kicks Off First Show With Charlie's Angels Sisters Cameron Diaz and Lucy Liu
Drew, Cameron Diaz, and Lucy Liu Recall Favorite Charlie's Angels Memories 20 Years Later
Drew Barrymore, Cameron Diaz, and Lucy Liu on Becoming Moms Changing Their Outlook on Life