Eddie Murphy's Daughter Bella Has a Role in Coming 2 America
Eddie Murphy's Real-Life Daughter Has a Sweet Role in Coming 2 America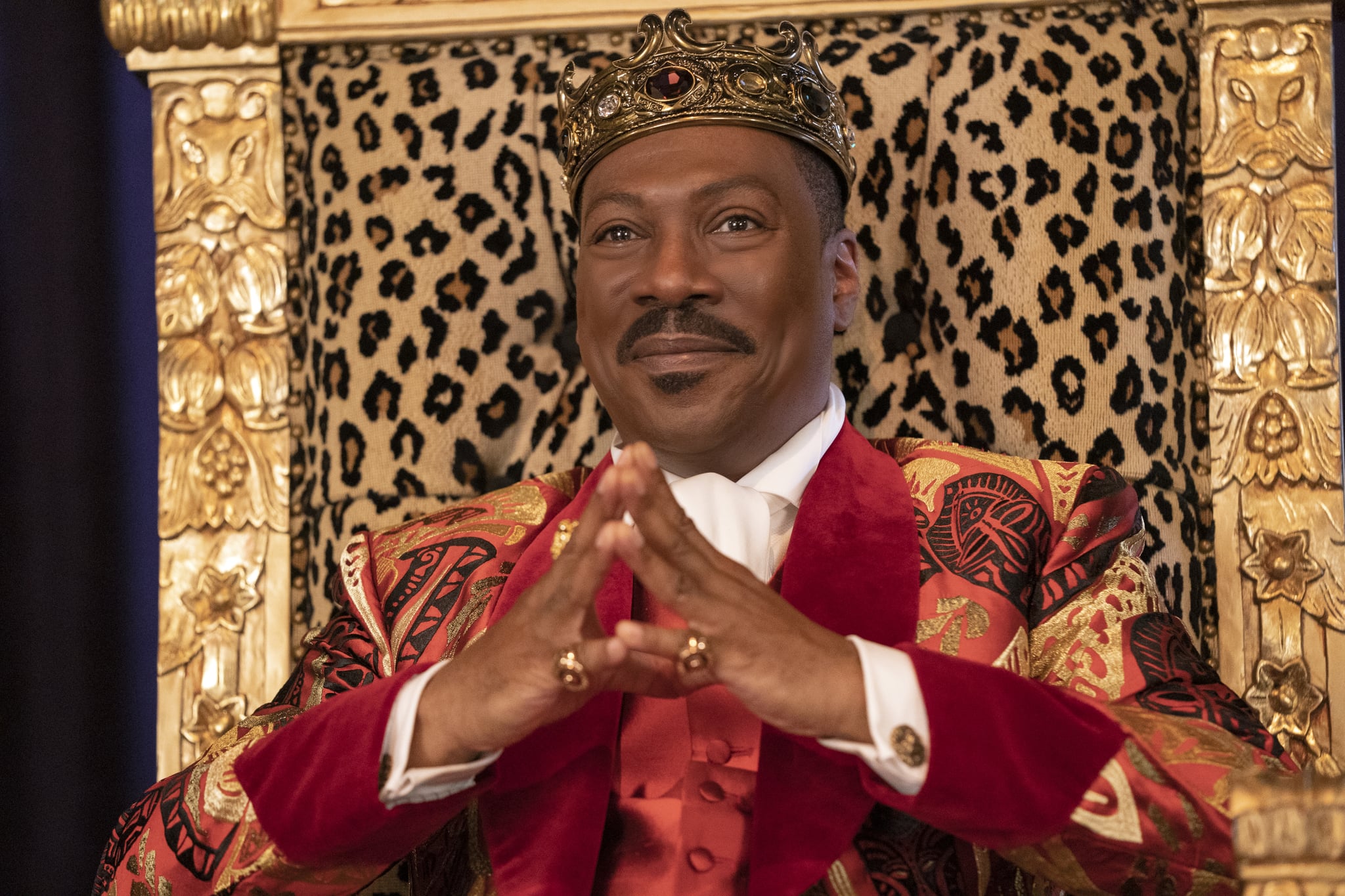 Image Source: Amazon Prime Video
Eddie Murphy's Coming 2 America is sure to be a family affair. The sequel to 1988's Coming to America follows Murphy's character, Prince Akeem, as he discovers he has a long-lost son, but it also features his real-life daughter, Bella, whom he shares with ex-wife Nicole Mitchell Murphy. Not only does the role mark her feature film debut, but the 19-year-old actually plays one of Prince Akeem and Lisa McDowell's three daughters, Omma.
However, just because Bella is Eddie's daughter doesn't mean she got special treatment. In fact, Eddie was adamant about her auditioning for the role. "She had to audition for Craig Brewer, who directed the movie," Eddie told Good Morning America. "I wasn't musclin' my kid into the movie. She had to really be able to — you know, to deliver. Otherwise, she wouldn't have gotten the role."
Bella added that she really went to "be good" in the role. "I didn't want people to watch it and be like, 'Oh, that must be his daughter 'cause she can't keep up with everyone else,'" she said. "I just really wanted to do the best that I could," she added. "And I'm really proud with how it turned out."
Obviously, Eddie feels the same way. While chatting with Today's Al Roker, he couldn't help but go into proud dad mode. "I can't even put into words, Al," he said. "You know, if you have children, your child could do like a school play, and your heart will burst with pride. To look over on the set, seeing her, I had a big giant proud papa moment every day." We can't wait to see the father-daughter duo share the screen when the film hits Amazon Prime Video on March 5.