F9: Does It Have a Postcredits Scene?
Justice For Han: Here's What F9's Midcredits Scene Could Mean For the Future
Watch out! This post contains spoilers.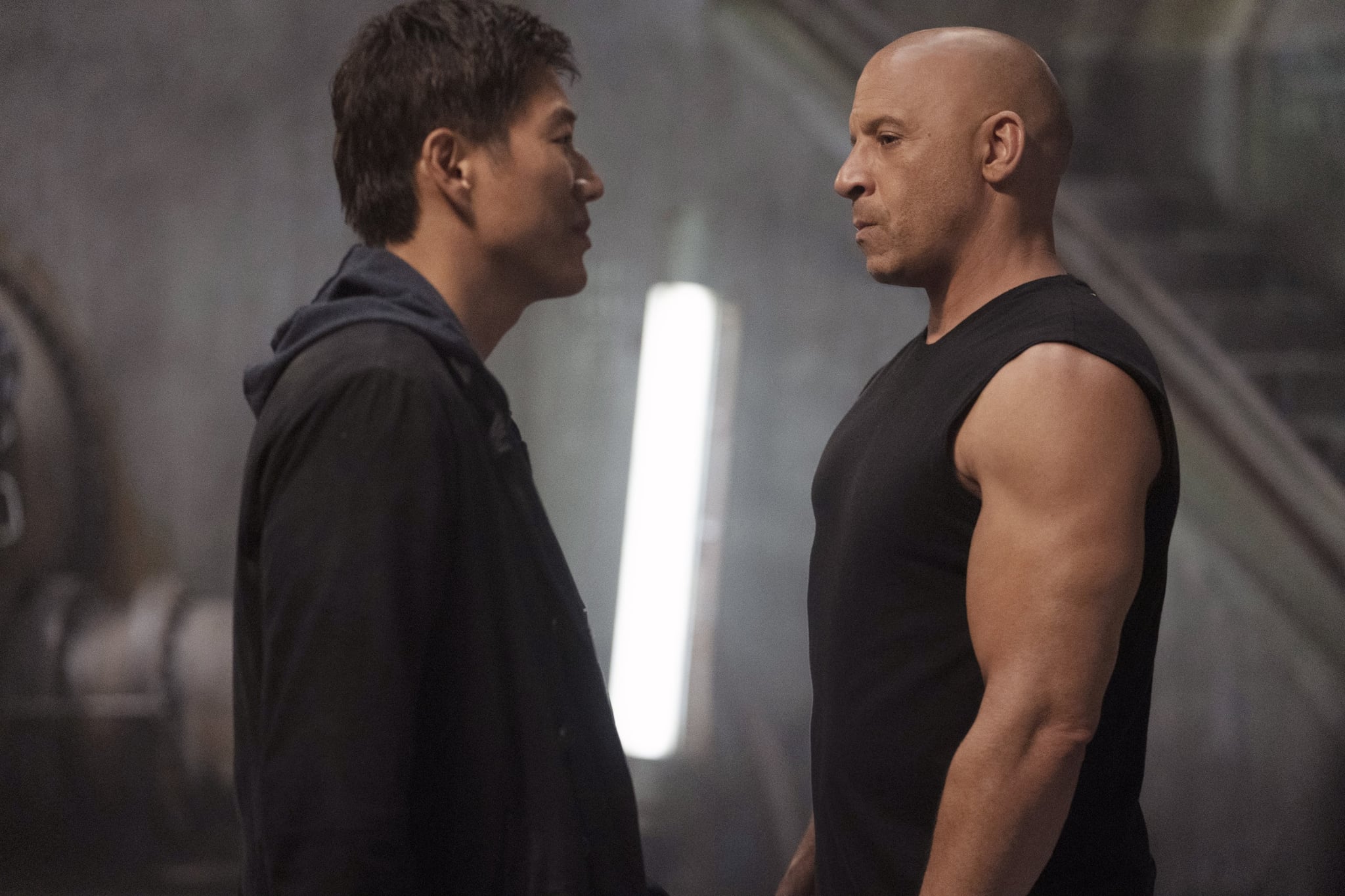 The Fast & Furious franchise last had a midcredits scene in 2013's Fast & Furious 6, so we don't blame you for wondering if F9 would follow suit. Yes, F9 has a midcredits scene, and the implications it has for the franchise's final two films have us more excited than ever. In the scene, we see Jason Statham's Deckard Shaw, who was last seen in the 2019 spinoff Hobbs & Shaw, "interrogating" an unknown hostage. When Deckard is interrupted by a knock on the door, he's surprised to find Sung Kang's Han waiting for him on the other side. To truly amp up the drama, the scene then cuts to black.
As a refresher, the fan-favorite Han was first introduced and "killed" off during 2006's The Fast and the Furious: Tokyo Drift. The character continued to appear in the franchise, although for continuity's sake, the events of 2009's Fast & Furious, 2011's Fast Five, and Fast & Furious 6 all take place before Tokyo Drift. It's Fast & Furious 6's midcredits scene that reveals Han's "killer" is none other than Deckard out for revenge against Vin Diesel's Dom Toretto. Han and Deckard are long overdue for a confrontation, so we can't wait to see what the franchise has in store.