Freeridge: Will There Be a Season 2?
The "Freeridge" Cast Reveal Which "On My Block" Character Should Appear in a Possible Season 2
Watch out! This post contains spoilers.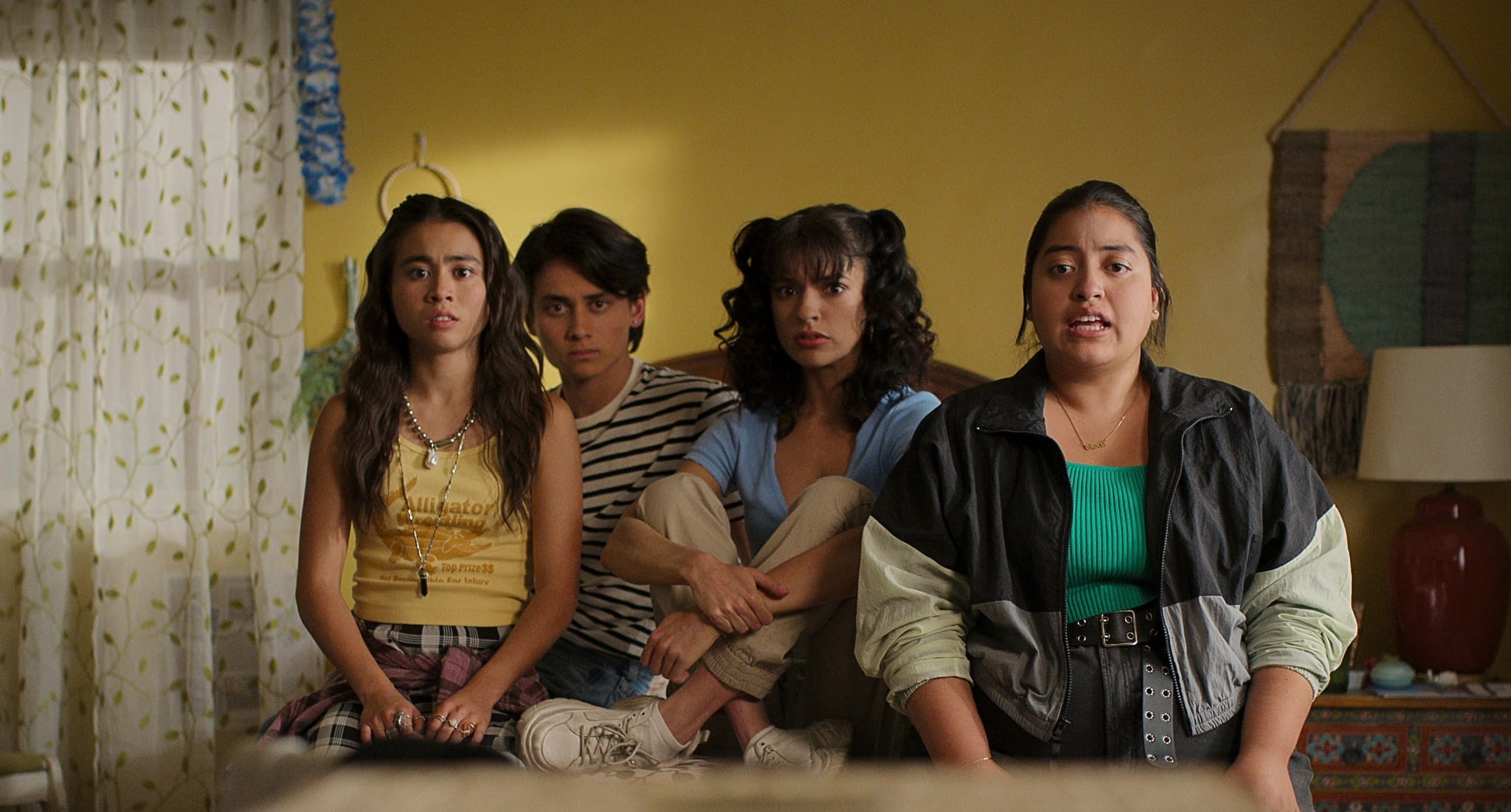 The cast of the "On My Block" spinoff, "Freeridge," promised the new show would bring all the high jinks, mystery, romance, and life lessons that fans of the original loved, and the series — which hit Netflix on Feb. 2 — certainly delivers.
"Freeridge" season one follows a new core four of high-school friends — Keyla Monterroso Mejia (Gloria), Tenzing Norgay Trainor (Cameron), Ciara Riley Wilson (Demi), and Bryana Salaz (Inez) — as they navigate friendship, love, class conflict, grief, and — believe it or not — a curse wreaking havoc on their lives.
With appearances from familiar "On My Block" characters sprinkled throughout the fast-paced season — like Ruby's parents, Geny (Paula Garces) and Ruben (Eric Neil Gutierrez), as Gina and Inez's neighbors; Jamal (Brett Gray) calling in with some Roller World intel; and an Abuelita look-alike (played by Peggy Blow in the new, mysterious role) — "Freeridge" packs a punch for old and new fans alike.
The question now is, will there be a season two?
How Does "Freeridge" Season 1 End?
After spending an entire season believing the ghost of Abuelita, aka Marisol, cursed them, the core four find out the look-alike they've been seeing is actually Abuelita's long-lost sister, Mariluna, who disowned her family for her rich lover, Henry Fordman. She came to miss her family later in life, realizing that although it seemed like she had everything, she really had nothing; it was Marisol who had everything with her family.
After Gloria helps Mariluna reconnect with her family by inviting them for Thanksgiving dinner at her mansion, Mariluna offers to write her and her crew a check for $1 million on the spot or, if they can spend the money in three months "with nothing to show for it," they'd win $10 million. Mariluna leaves to let the crew think things over, and they decide to play for $10 million.
But tragedy strikes when Mariluna goes outside to get balloons from her car. Two members of the Santos gang see her and, believing she is Marisol, demand she tell them where the Roller World money Marisol and Jamal found before her death is. Inside the mansion, the teenagers hear a gunshot ring out. The final shot of the season is of Mariluna's legs hanging limp outside her car door, seemingly shot dead for not handing over the Roller World money she never had.
Will There Be a "Freeridge" Season 2?
While a second season of "Freeridge" has not officially been announced yet, the first season's cliffhanger ending suggests the writers have more stories to tell. Now, is Mariluna really dead? "She better be alive," Mejia tells POPSUGAR when asked if there's a chance Mariluna survives to see season two. "[We're] trying to cash that check," Salaz adds. "For those $10 million she promised. I don't know how they're going to do it, but they're going to figure it out," Mejia says.
If Mariluna is dead, though, and she can't write the crew that check for $10 million, they'll have to find new ways to come up with a lot of money to deal with their individual hardships. Chances are, this will lead them to search for the Roller World money Marisol hid.
If that's the case, the cast tell POPSUGAR, they have thoughts about which "On My Block" characters would be best suited to return to Freeridge and help them with their search.
"It'd have to be Jamal," Wilson says, with Mejia, Salaz, and Trainor agreeing in unison. "He's got a lot going on up here, he could do it." But Trainor realizes there's one more Freeridge High alum whose help would be indispensable: "Aside from Jamal, I'm going to pick Jasmin."
Could Jamal and Jasmin return to help our new core four find the Roller World money? We'll find out if/when Netflix renews "Freeridge" for another season. At the very least, we know Mejia, Salaz, Wilson, and Trainor are excited about the prospect of more "Freeridge," which is a great sign!
"Freeridge" is now streaming on Netflix.