Gather Your Galleons, Wizards! A New Harry Potter Funko Pop Advent Calendar Is Here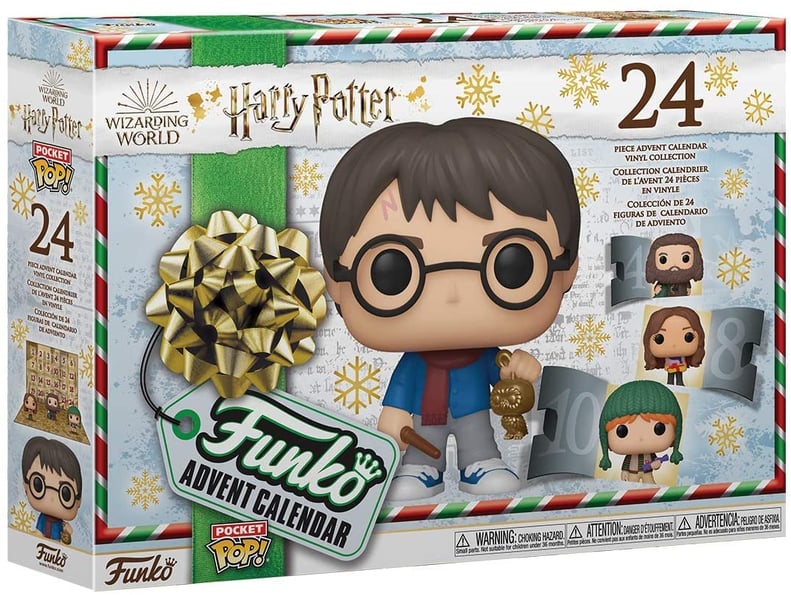 As POPSUGAR editors, we independently select and write about stuff we love and think you'll like too. If you buy a product we have recommended, we may receive affiliate commission, which in turn supports our work.
Bust open your piggybank of galleons and start clearing some space on your shelves, fellow wizards, because a new Harry Potter-themed Funko Advent calendar has already arrived online, and we siriusly can't wait to see who's hiding inside. Now available for preorder on Amazon, the calendar lets you count down to Christmas with 24 riddikulusly cute mini figurines of Harry, his chocolate-frog-loving comrades, and more favorites from the Wizarding World. The box is designed to look like Hogwarts's Grand Staircase, although the paper doors remain stationary, unlike those spooky moving stairs.
Whereas Funko's 2019 Harry Potter calendar featured the characters dressed to the nines in their Yule Ball attire, this year's version goes a decidedly more casual route. The Ron Weasley figure is rocking a green beanie, Hermione Granger is wearing a pink sweater and toting a bow-topped gift, Hagrid is in his usual brown coat and clutching a tiny Christmas tree, and Harry is sporting sneakers and carrying a wand and golden owl. Funko's Harry Potter Advent calendar is currently on sale (hello, $20 discount!) and will ship out starting Oct. 15. Snag yours below before it's too late. Accio, credit card!
Preorder Funko Pop's 2020 Harry Potter Advent Calendar