6 Fun Facts I Learned About Fine Line at Harry Styles's Secret NYC Concert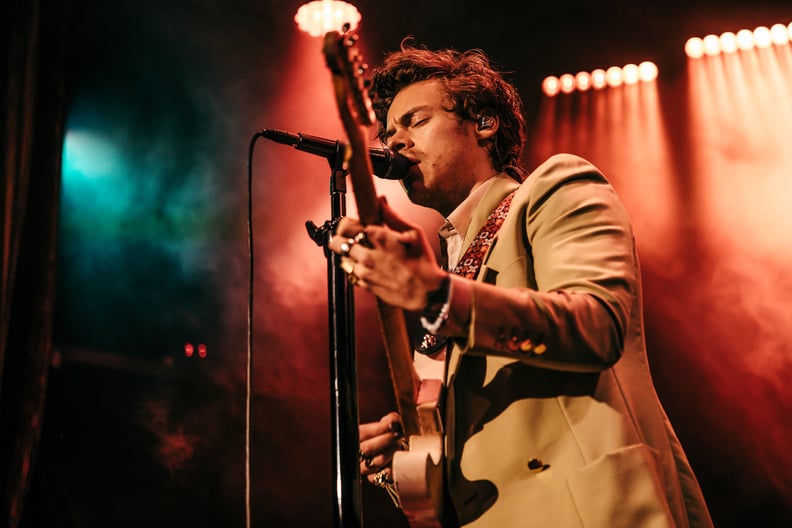 Thomas Falcone for iHeartRadio
Harry Styles is an incredible live performer, always bringing infectious energy, captivating charm, and swoon-worthy vocals to the stage. I witnessed this trifecta of talent firsthand at iHeartRadio's Secret Session in New York City, where Styles blessed a group of lucky fans with an intimate interview and concert on Feb. 29. The 26-year-old singer first sat down with Tanya Rad from On Air With Ryan Seacrest to chat about his second studio album, Fine Line, and revealed why he chose "Golden" as the record's first song and how he's prioritizing his own happiness at this stage in his career.
Styles capped off the appearance by treating the crowd to six songs including "Adore You," "Watermelon Sugar," and "Falling," as well as two throwbacks from his 2017 album, "Kiwi" and "Sign of the Times." Keep reading for all the standout quotes from his onstage Q&A, each paired with photos from the iHeartRadio event. And if you're still craving more Styles content, get the scoop on his other secret NYC concert that took place on Feb. 28. He sure knows how to stay busy!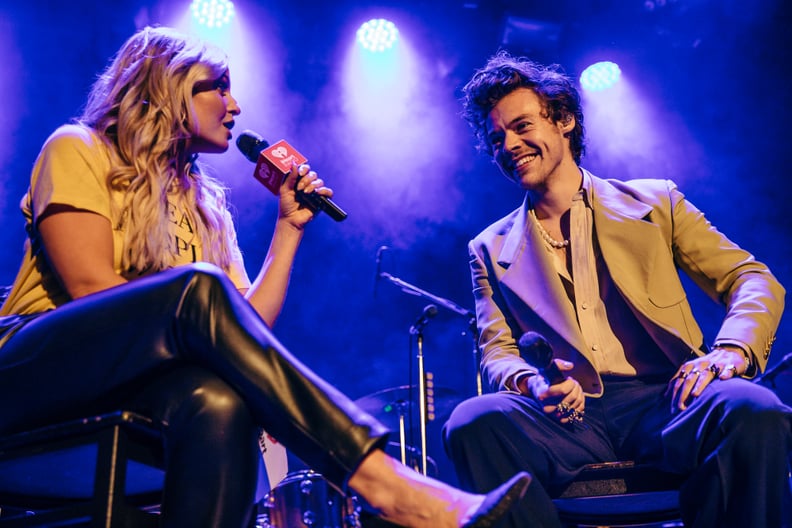 On How He Played by His Own Damn Rules While Making Fine Line
"At the start of this album process, I had a little bit of expectation of what I thought people wanted me to do, and I'd kinda try and tick some boxes. I can obviously only speak from personal experience, [but] I just found that every time I try and tick boxes, I make my least favorite music. I think just kind of accepting you have to make the kind of album you want to make in the moment and not be like, 'OK, let me make a big commercial album and in 10 years make the album I wanna make.' It'd never make me happy. I don't think it'd make anyone who listens to it happy. And I don't think that's who I really want to be."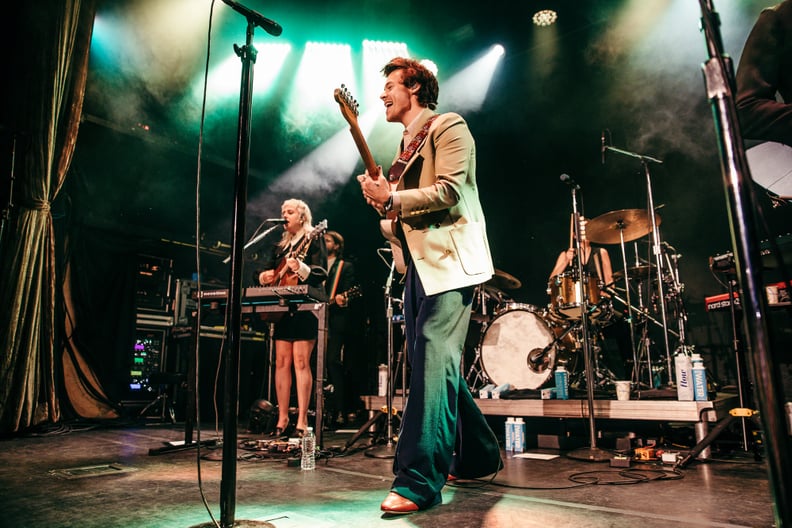 On the "Biggest Compliment" a Fan Can Give Him
"It's amazing if people can relate to your music. I'm just a fan of music. I don't think I operate on any kind of higher level of listening than anybody else. I just love music, and I make what excites me, and I think if somebody else can relate to it and take something from it, then that's the biggest compliment they can give me."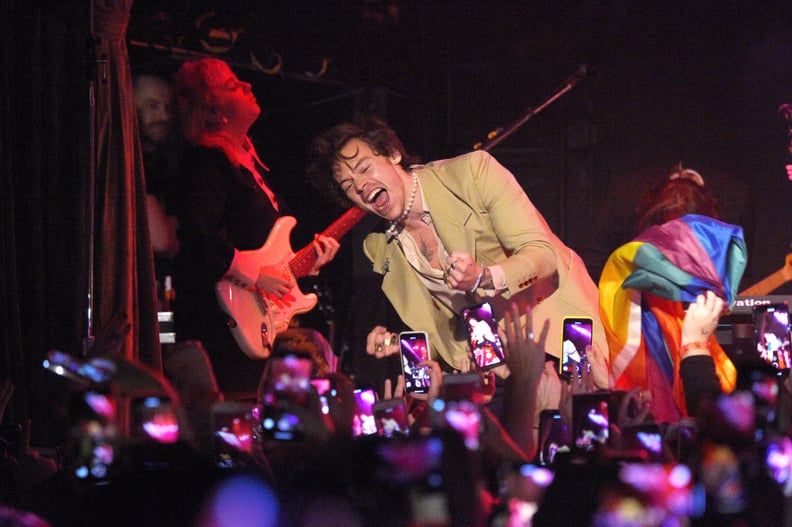 On the Significance of "Golden" and Why It's the First Song on Fine Line
"'Golden' was once we really started writing the album. We wrote it on day two of when we'd started, so I felt really excited about it. We would listen to it, and we'd dance around the studio and be like, 'I love this! I don't know if it's good, I don't know if it's bad, but we love it.' I would drive into work every day, and I would listen to it most days on the way in, so it became the soundtrack to the making of the rest of the album. We were driving down by the ocean, and when I listen to it now, it feels like I'm driving by the ocean.
"It's one of my favorites, and it feels quite sunny."
When I would come to play people the new music who hadn't heard anything before the singles or anything like that, it was always the first song that I played for people. I realized that carried quite a lot of weight. I think it's a very good representation of where we've moved from the first record. It's one of my favorites, and it feels quite sunny. It just set the tone, and I just wanted it to be how [the album] opened up."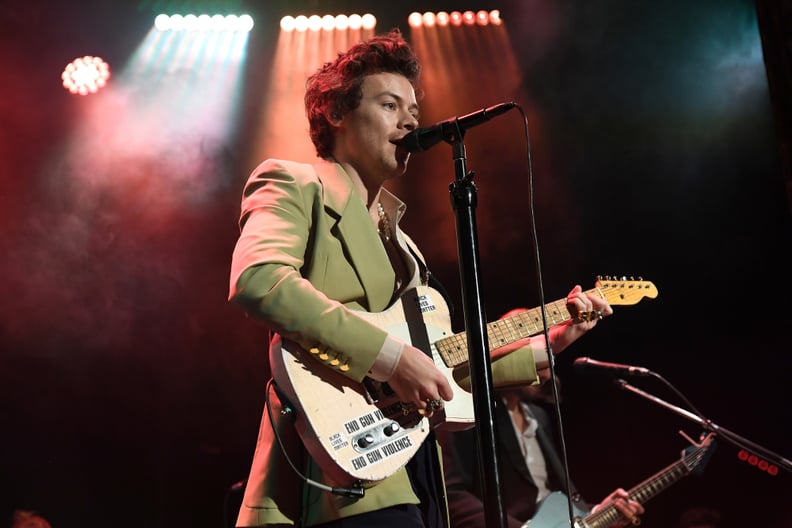 On Why He Rarely Explains the Meaning Behind Song Lyrics
"I tend not to explain some things too much because I think it's important to allow it to mean whatever it means to other people. There are songs that I've loved in my life where I find out that it's about something else, and then I'm almost like, 'I wish I didn't know that.'"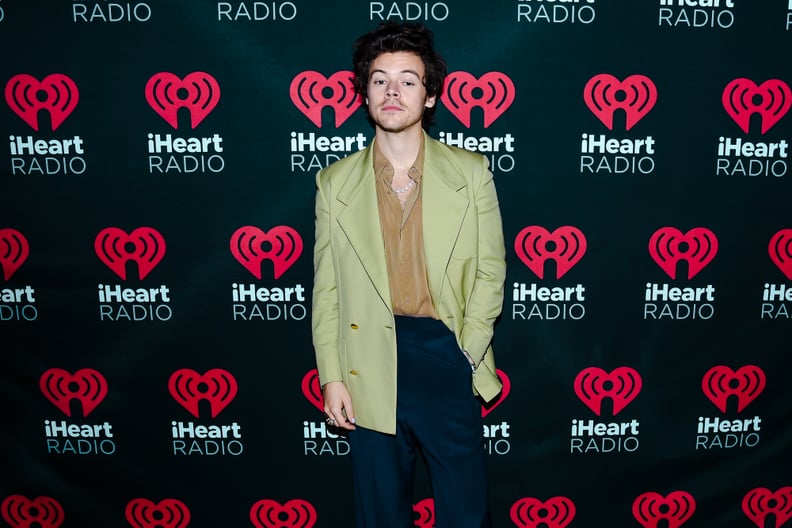 On the Vulnerability of Fine Line
"When I start making stuff, I don't think about it coming out. I don't think about album release date, first single, second single. I don't really think about it. I start off writing it for me and for you [the audience]. I start off writing it for myself, and I just find that I make more honest music that way.
I think there are a lot of parts of [Fine Line] that are vulnerable and emotional and I guess sad at times. But what I love about the album so much is that even in the saddest moments, there's quite a lot of optimism and there's moments of joy."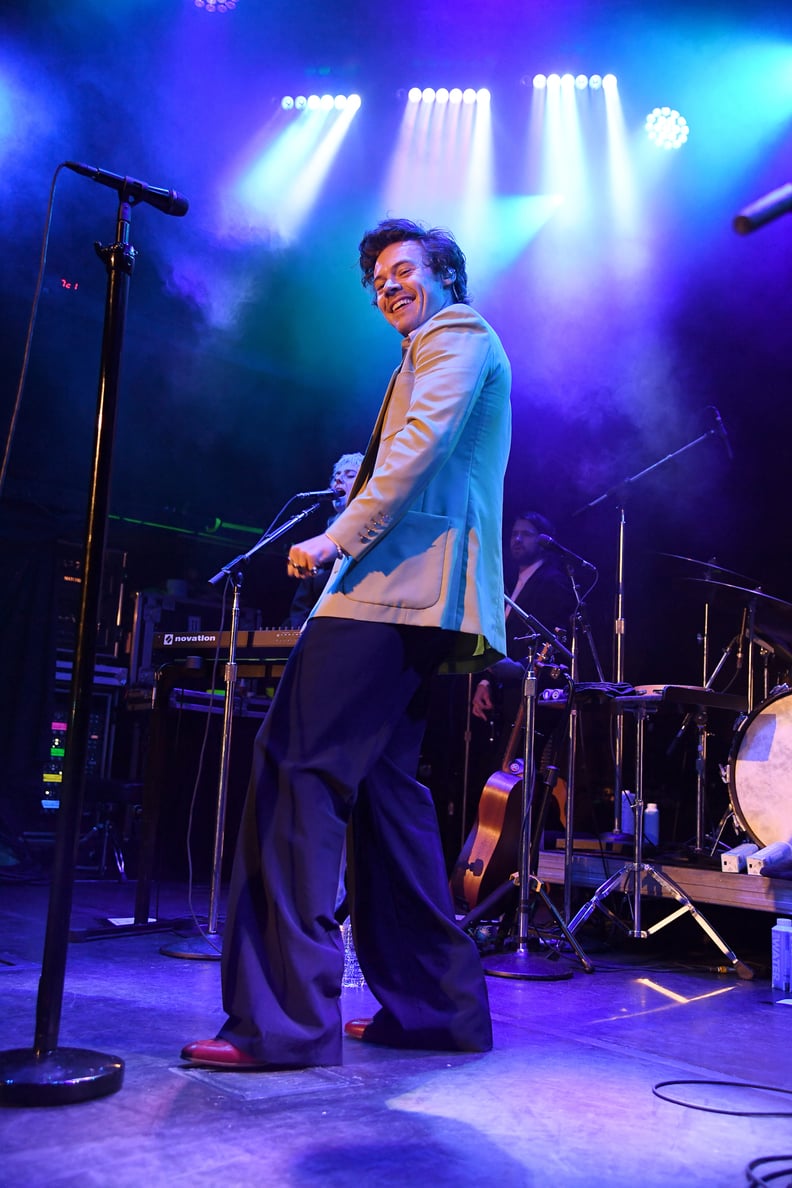 On Why He's Focusing on What Makes Him Happy
"I'm very old now! I think you just reevaluate things. And I think that happens at several different points in your life. I don't think it will be the last time that I reevaluate what's important to me. I think it happens to everyone in different times of your life where you think you want something, and you get it and you go, 'Oh, that didn't make me as happy as I thought it was going to make me.'
And then, you kind of look for different things and I guess I just put a lot more emphasis on trying to find the balance and trying to do what makes me happy rather than trying to work out what I'm supposed to be doing. So that's been great."