Get Ready For "My Policeman" by Watching Harry Styles's Biggest Movies
Harry Styles is one of the most famous pop stars in the world. Ever since he dropped his critically acclaimed self-titled debut album in May 2017, the singer has only become more of a household name with his follow-up records, "Fine Line" and "Harry's House," the latter of which brought us hits like "As It Was" and "Late Night Talking."
Styles has been dominating the music industry since his One Direction days, so fans were excited when the singer dipped his toes into acting with a supporting role in the 2017 Christopher Nolan-directed war film "Dunkirk." Afterward, he briefly appeared in the 2021 Marvel film "Eternals" alongside big-name actors like Angelina Jolie, Salma Hayek, Gemma Chan, and more.
Recently, Styles starred in the psychological thriller "Don't Worry Darling" with Florence Pugh, and up next, he'll lead the romantic drama "My Policeman."
Styles may have only been acting for a few years, but he's quickly worked his way up the ladder from being a supporting actor to the star of his own films, all while still recording music. Styles has definitely proved he's a man of many talents, and considering another "Eternals" film is rumored to be on the way, it seems it won't be long before we see him back on the big screen.
If you're a fan, scroll through the slideshow to see all of his acting credits so far.
01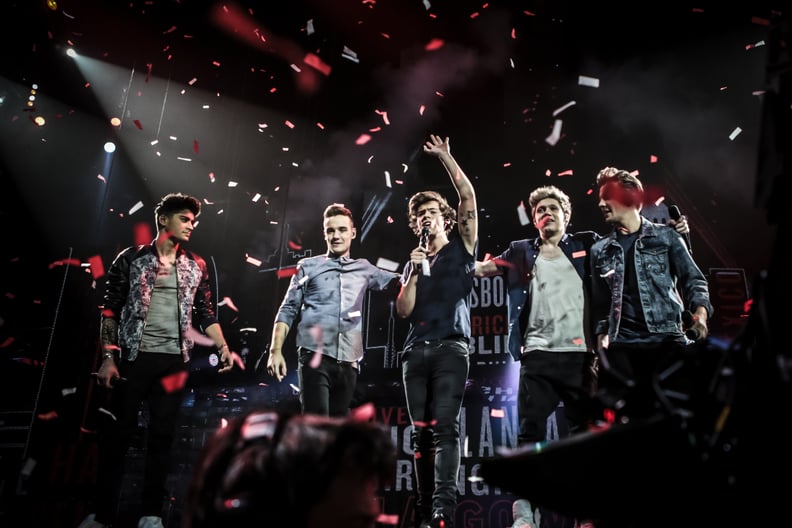 "One Direction: This Is Us"
Technically, Styles's first film credit is for the 2013 documentary concert film "One Direction: This Is Us," which tells the story of how Styles, Niall Horan, Zayn Malik, Liam Payne, and Louis Tomlinson got their start on "The X Factor" and went on to become one of the most successful boy bands of all time. The film shows footage from the group's concert at the O2 Arena in London as part of their "Take Me Home" tour, as well as behind-the-scenes footage of their life on the road, making it a must watch for any One Direction fan. It was released in 3D and grossed over $68 million worldwide.
02
"One Direction: Where We Are — The Concert Film"
Days after wrapping up their Where We Are tour in October 2014, One Direction released their second concert film, "One Direction: Where We Are," in theaters. It features the group's entire concert at San Siro Stadium in Milan, Italy, and is interspersed with interviews and behind-the-scenes videos of the members. It's worth noting One Direction's Where We Are tour marked their last tour with Malik before his departure from the group in March 2015.
03
"Harry Styles: Behind the Album"
"Harry Styles: Behind the Album" is a 2017 Apple Music documentary that follows the singer's life after One Direction as he's getting ready to release his first solo album. The film gives fans a glimpse of the making of the record and features Styles performing songs off the album at London's Abbey Road Studios, which is where The Beatles famously recorded most of their discography. "Harry Styles: Behind the Album" is less than an hour long, which makes it a quick watch.
04
"Dunkirk"
Styles made his feature-film debut in "Dunkirk," which follows a group of soldiers during the Dunkirk evacuation of World War II. The singer portrays a British soldier named Alex in the 2017 film. According to The Hollywood Reporter, while Nolan knew who Styles was before casting him, he wasn't aware "of how famous" he really was until later on. "I cast Harry because he fit the part wonderfully and truly earned a seat at the table," Nolan said.
05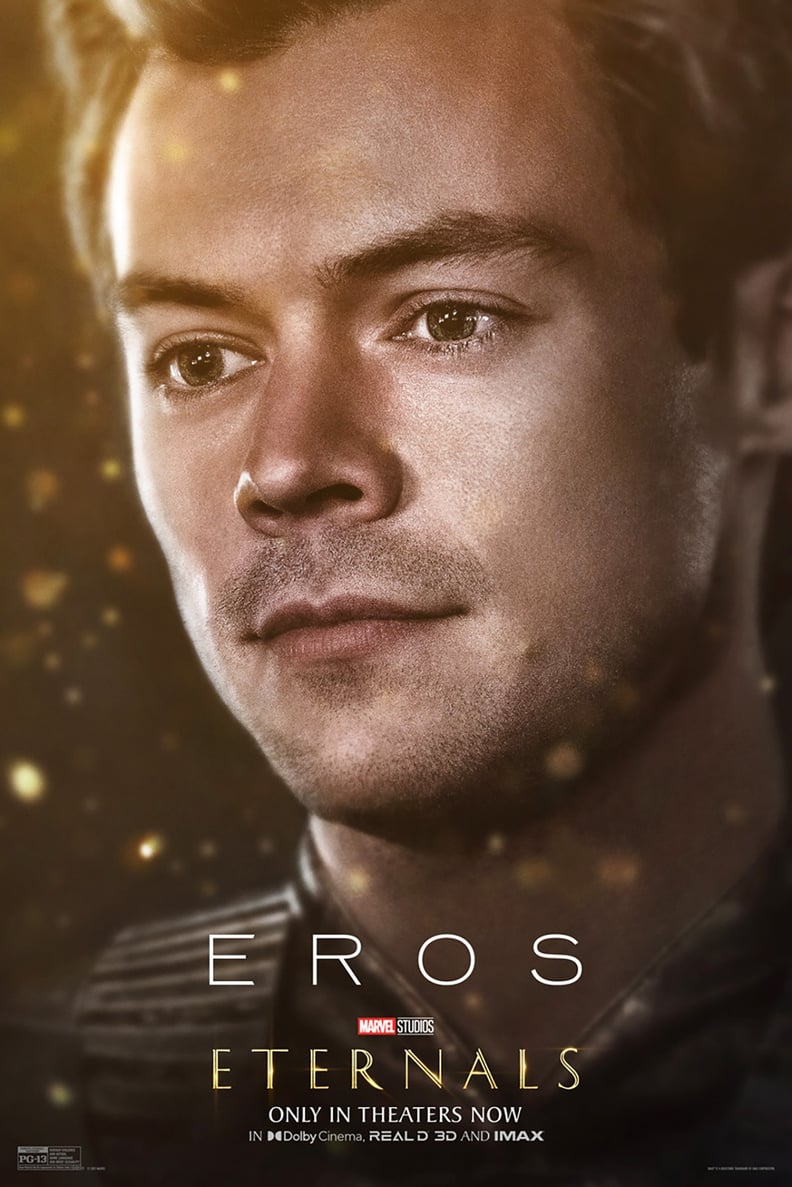 "Eternals"
"Eternals," which hit theaters in November 2021, marked Styles's debut in the Marvel Cinematic Universe. The film focuses on a group of immortal aliens called the Eternals, who have been living on Earth in secret but are forced to come out of hiding to prevent the planet's destruction. Styles makes an appearance in the film's midcredits scene as Thanos's brother Eros, aka Starfox.
06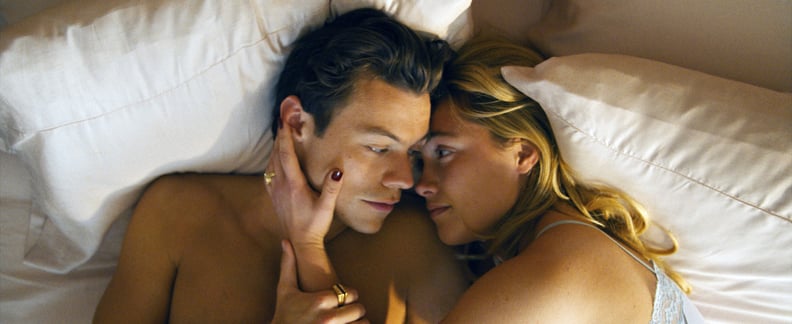 "Don't Worry Darling"
"Don't Worry Darling" is about a woman named Alice (Pugh) and her husband, Jack (Styles), who appear to be living a perfect life in California. However, everything changes when Alice discovers that Jack is hiding a big secret. The film, which was directed by Olivia Wilde (Styles's now-girlfriend), hit theaters in September 2022.
07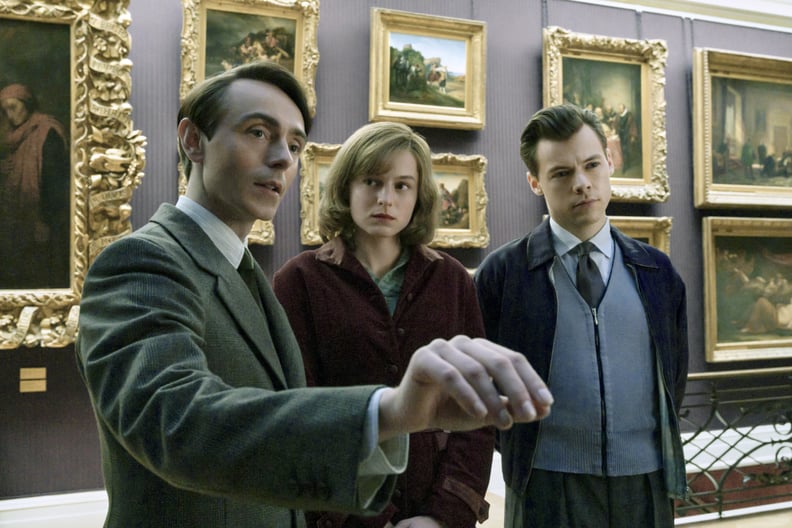 "My Policeman"
Just weeks after the release of "Don't Worry Darling," fans will be able to see Styles on the big screen again in "My Policeman" when it hits theaters on Oct. 21. The film is based on the 2012 romance novel of the same name by Bethan Roberts. Taking place in the 1950s, the film centers on a closeted policeman named Tom who marries a schoolteacher named Marion but is secretly in love with Patrick, a museum curator.
Fans can't wait to see Styles continue to expand his acting résumé in the coming years.