From "Black Widow" to "A Good Person," Here Are 14 Can't-Miss Florence Pugh Movies
Florence Pugh may only be 27, but she already has quite an impressive résumé. After making her acting debut in the 2014 mystery drama "The Falling," Pugh went on to have leading roles in critically acclaimed films like "Lady Macbeth," "Midsommar," and "Little Women," the last of which earned her a nomination for best supporting actress at the 2020 Academy Awards.
Pugh only went on to achieve further success in 2021 when she joined the Marvel Cinematic Universe as Yelena Belova in "Black Widow" — a role she reprised in the Disney+ series "Hawkeye." Although it's unclear when her character will make another appearance, we likely haven't seen the last of Yelena, especially considering there's still so much we don't know about Marvel's Phase 5 and Phase 6 projects.
Clearly, the best is yet to come for Pugh. Following her starring role alongside Harry Styles in the 2022 thriller "Don't Worry Darling," her new film is "A Good Person" with Morgan Freeman, which is out in theaters now. Pugh will return to the big screen again in late 2023 in the Christopher Nolan-directed film "Oppenheimer," as well as for the highly anticipated "Dune: Part Two."
Pugh certainly has a career to be proud of, and you can scroll through the slideshow to read all about her biggest movies to date.
01
"A Good Person"
When Pugh's Allison gets into a car accident that kills her future sister-in-law, her life — including her life with her fiancé and her burgeoning career — falls apart as she grapples with opioid addiction and her grief. Years later, a chance run-in with her would-be father-in-law launches an unlikely friendship that could steer her life back in the right direction.
02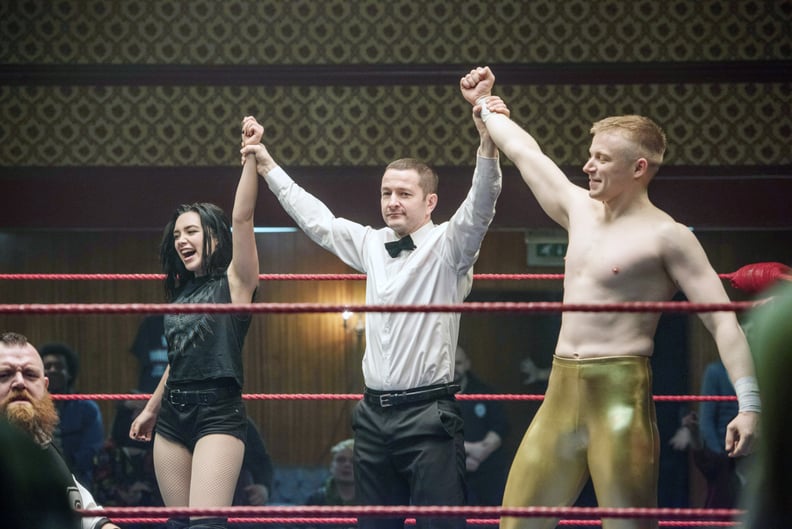 "Fighting With My Family"
Siblings Paige and Zak wish to follow in their parents' footsteps and become wrestlers, so they try out for the WWE in hopes of turning their dreams into a reality. However, only Paige ends up qualifying, leaving her to navigate the wrestling world alone. "Fighting With My Family" — released in 2019 — is based on the real-life professional wrestling siblings Paige and Zak Zodiac, who are portrayed by Pugh and "Dunkirk" star Jack Lowden in the film.
03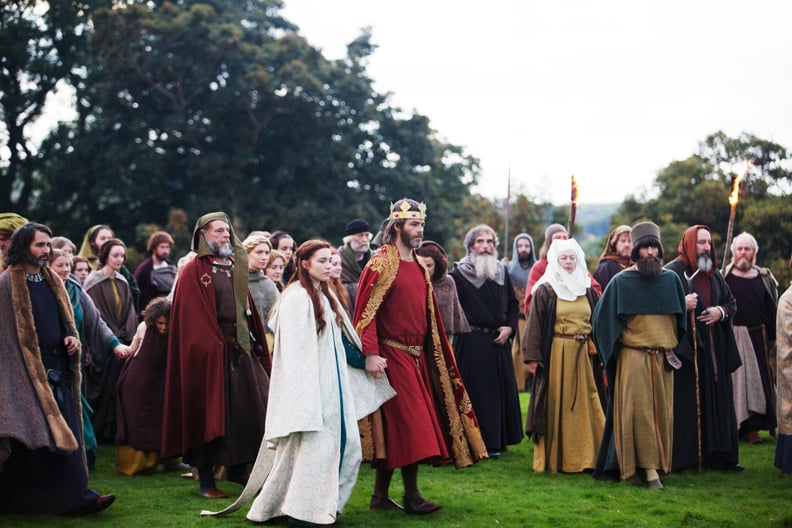 "Outlaw King"
The 2018 film "Outlaw King" is set in the 14th century and tells the story of the newly crowned Scottish King known as Robert the Bruce (Chris Pine). After he's forced into exile by the English, Robert leads his men into war in an attempt to reclaim his throne and his country.
04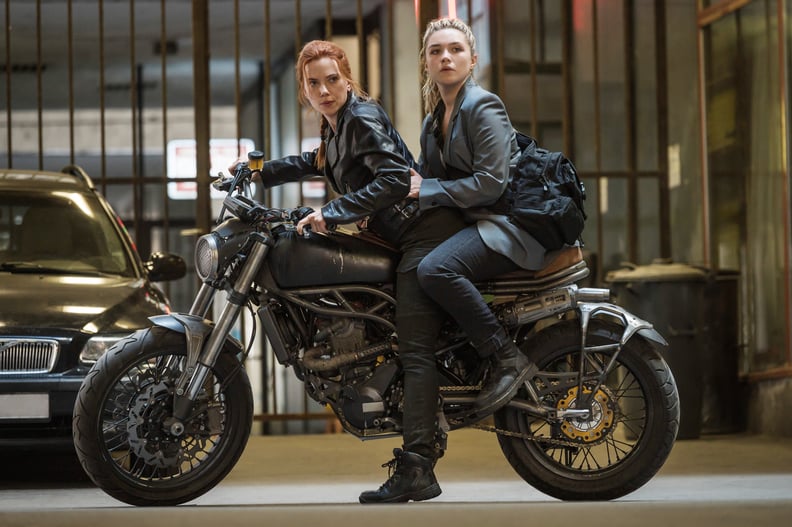 "Black Widow"
Following the events of "Captain America: Civil War," Natasha Romanoff (Scarlett Johansson) is a fugitive on the run. However, she's forced to come out of hiding when she teams up with her estranged sister Yelena Belova (Pugh) in order to take down the Black Widow project, which is a secret training program that forces young women to become deadly assassins.
05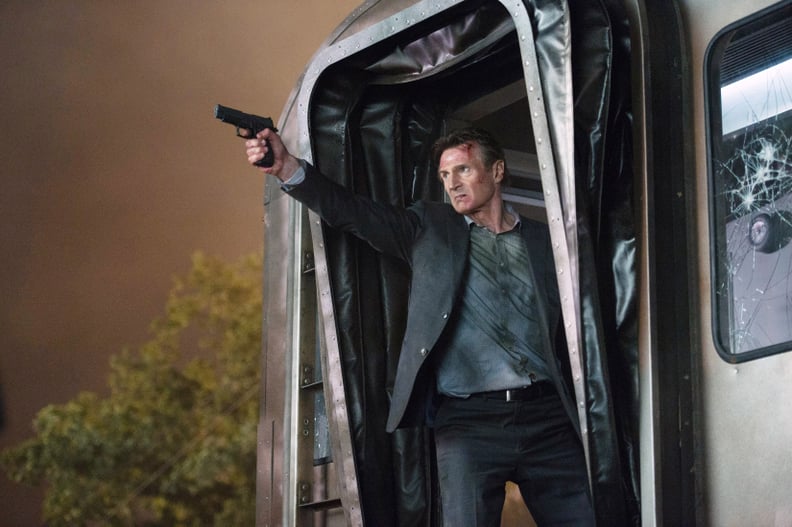 "The Commuter"
"The Commuter" is about a retired police officer (Liam Neeson) who's lived a quiet life ever since becoming an insurance salesman. One day, on his commute home, his life turns upside down when he's contacted by a mysterious stranger, who forces him into locating a hidden passenger on the train before it makes its last stop. If he doesn't find them in time, the lives of his loved ones and everyone on the train will be put in danger. Pugh plays a character named Gwen in the 2018 movie.
06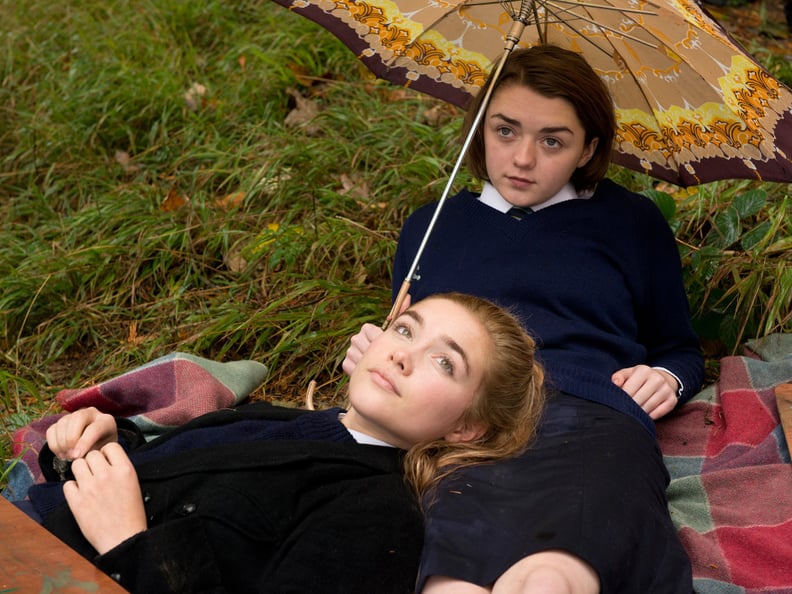 "The Falling"
Lydia (Maisie Williams) and Abbie (Pugh) are best friends who attend an all-girls school in this 2014 film. One day, Abbie begins to have fainting episodes, and she unfortunately dies. Soon after, the rest of the students begin to experience similar fainting spells, including Lydia. While the movie largely focuses on this mysterious outbreak, it also deals with Lydia's sexuality, her home life, and her relationship with her mother.
07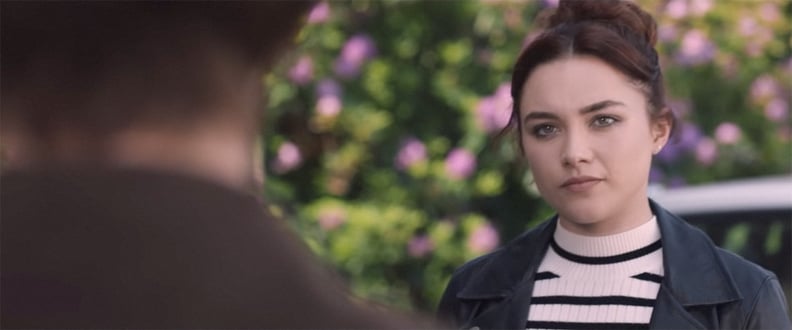 "Malevolent"
"Malevolent" focuses on siblings who are in debt and are trying to pay back the money they owe by scamming others into thinking they're ghost hunters who can rid their homes of spirits. While visiting a client, the pair begin experiencing strange events and soon discover the house is filled with real paranormal activity.
08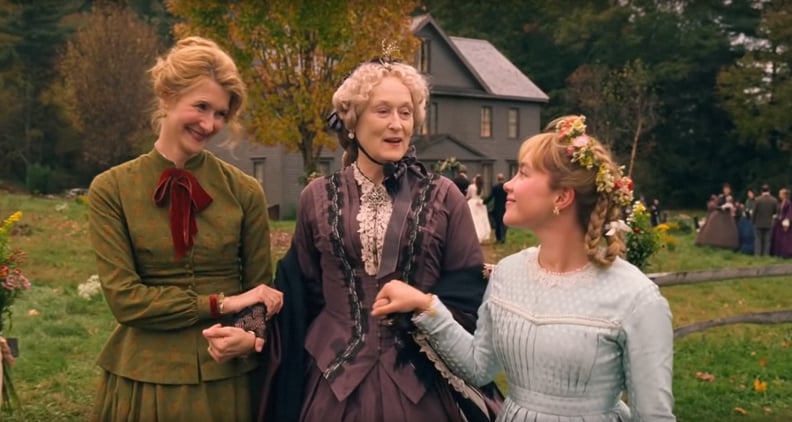 "Little Women"
"Little Women" (2019) follows the lives of four sisters in Concord, MA, during the Civil War era. It's based on the 1868 novel of the same name by Louisa May Alcott and is also partially inspired by her life with her own family. Besides Pugh, the film — one of several adaptations of Alcott's novel — includes the star-studded cast of Saoirse Ronan, Emma Watson, Eliza Scanlen, Laura Dern, Timothée Chalamet, Meryl Streep, and more.
09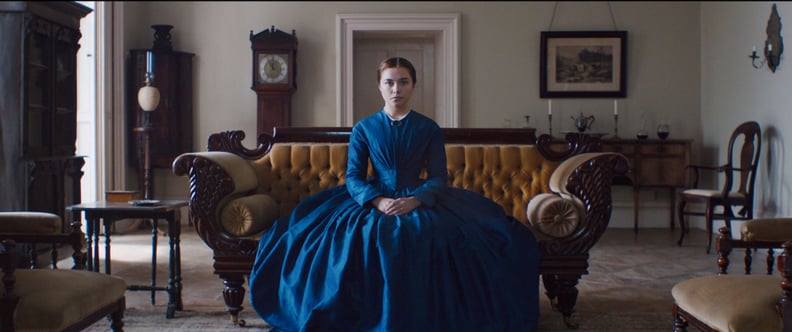 "Lady Macbeth"
"Lady Macbeth" is about a woman named Katherine (Pugh) who is in an arranged marriage with a much older man named Alexander Lester (Paul Hilton). When her husband leaves their home to deal with a business matter, Katherine begins having an affair with one of the workers on her husband's estate. Throughout the film, Katherine begins to get more rebellious and starts craving power.
10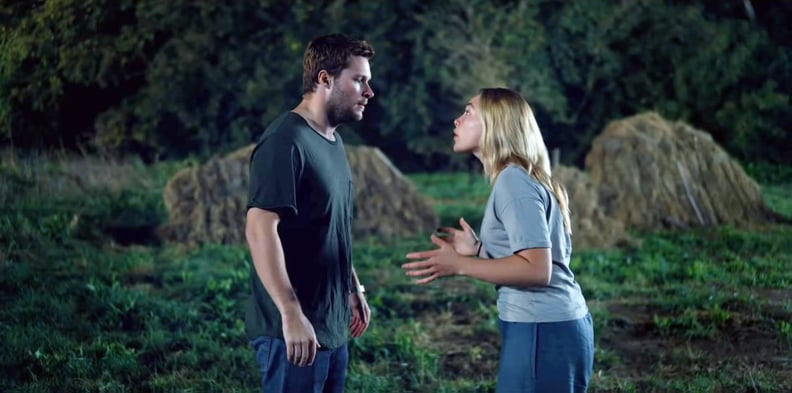 "Midsommar"
Perhaps Pugh's most well-known role is in "Midsommar," a horror film that focuses on a couple named Dani and Christian (Jack Reynor) who travel to Sweden to experience the midsummer festival. Their vacation turns into a nightmare when they encounter a cult that's involved in a series of murders.
11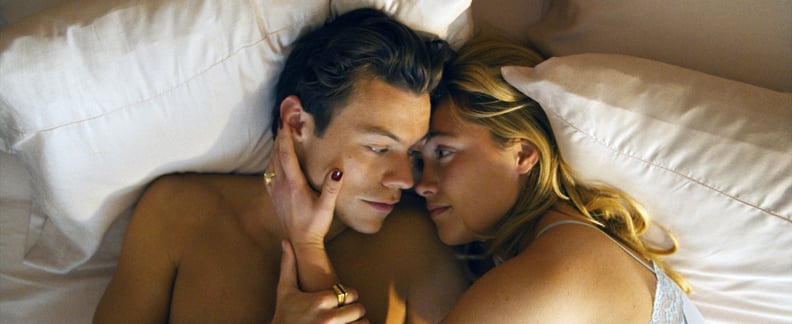 "Don't Worry Darling"
Set in the 1950s, "Don't Worry Darling" tells the story of a happily married couple named Alice (Pugh) and Jack who live in what seems like the perfect town. However, Alice soon realizes everything is not as it seems when she begins investigating her husband's mysterious company.
12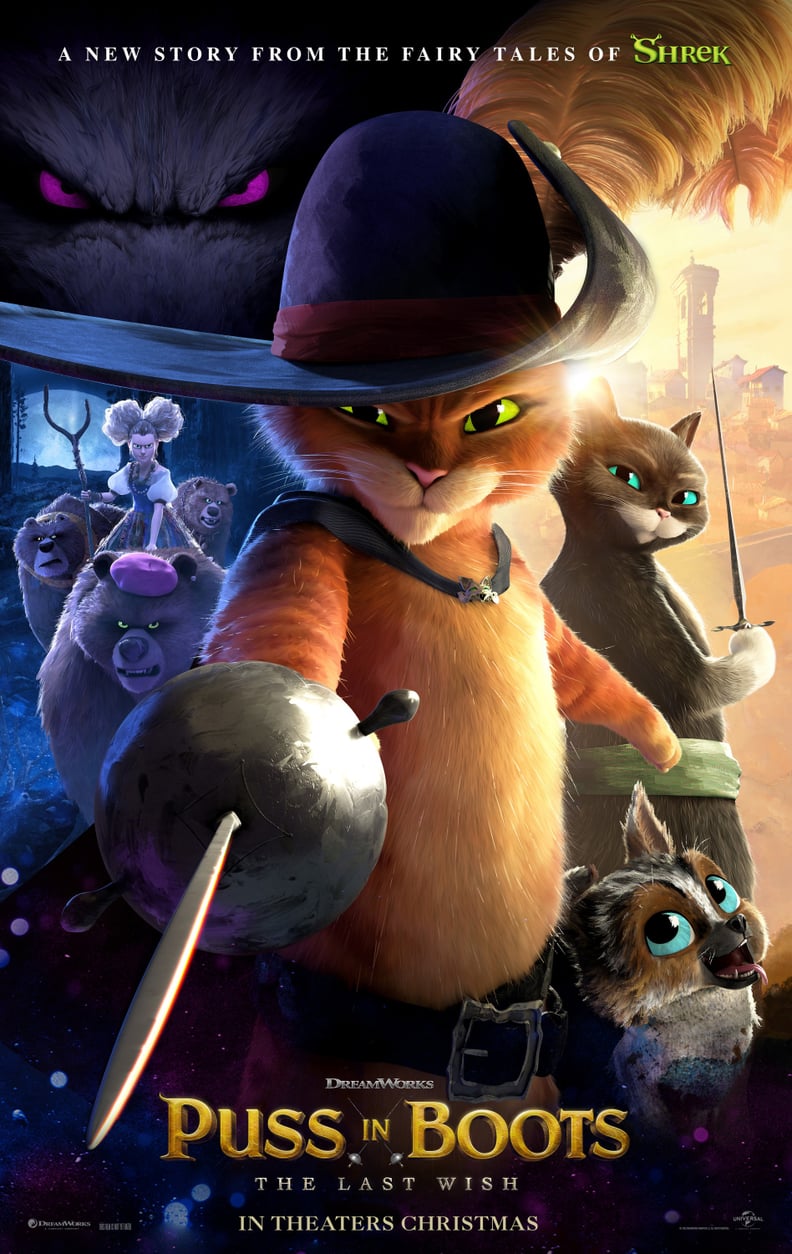 "Puss In Boots: The Last Wish"
"Puss In Boots: The Last Wish" is the latest spinoff film in the beloved "Shrek" franchise and is a sequel to the original "Puss In Boots" movie from 2011. It focuses on the legendary hero of the same name who has used eight of his nine cat lives. In order to restore his nine lives, Puss must embark on a journey to find the Last Wish. Of course, he meets some new friends along with way, as well as a few enemies.
13
"Oppenheimer"
"Oppenheimer" is a biographical film that centers around the life of physicist J. Robert Oppenheimer, who's known for creating the first atomic bomb. Although details about the film are still under wraps, it'll likely dive into Oppenheimer's contributions to the Manhattan Project, which took place during World War II.
14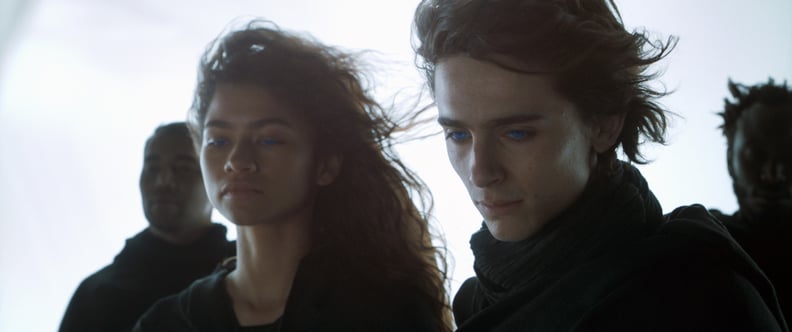 "Dune: Part Two"
"Dune: Part Two" will pick up right after the events of "Dune," which is based on the 1965 novel of the same name by Frank Herbert. The film will see Paul Atreides team up with the Freman, who are the native inhabitants of a planet called Dune, in order to seek revenge against those who murdered his family.