Jamie Lee Curtis Transforms Into Madame Leota in New "Haunted Mansion" Posters
It's going to be a very spooky summer. This July, Disney is releasing their new "Haunted Mansion" remake, and it features a star-studded cast and lots of scares. In the full trailer, released May 16, fans see LaKeith Stanfield, Tiffany Haddish, Owen Wilson, Danny DeVito, and Rosario Dawson try to fight off the terrifying Hatbox Ghost, brought to life by Jared Leto.
The original 2003 film starred Eddie Murphy as an overworked realtor who gets trapped in a ghost-infested mansion with his family. That version was heavily panned, earning a 13 percent rating on Rotten Tomatoes. The reboot's director, Justin Simien, told Entertainment Weekly on May 10 that he actually used Murphy's movie to see how he could "go awry" by moving too far away from the Disneyland ride on which both movies are based. The attraction, which first opened in California's Disneyland in 1969, was initially conceptualized as a walk-through by Walt Disney himself and soon turned into a ride that took visitors through an eerie mansion in Louisiana. Eventually, Haunted Mansions popped up in various iterations at Disney's parks around the world.
Like the original ride, the new "Haunted Mansion" is set in a haunted house in New Orleans. "When I got the job, the first thing we did was we extensively toured [the ride]," the director told EW. Simien actually used to work as Disneyland, so his affection for the attraction runs deep. He told the outlet that some parts of the film basically copy the ride — the designs of some chairs, the doorknobs, some paintings — but there that are also Easter eggs that fans of the ride will love finding. One of those callbacks is the character played by Jamie Lee Curtis: Madame Leota, who appears during the ride's seance scene inside a crystal ball.
Read ahead for everything else we know about the new "Haunted Mansion," including posters of all the fun characters.
"Haunted Mansion" Trailer
Disney released the full "Haunted Mansion" trailer on May 16.
"Haunted Mansion" Teaser Trailer
Disney released the "Haunted Mansion" teaser trailer on March 2.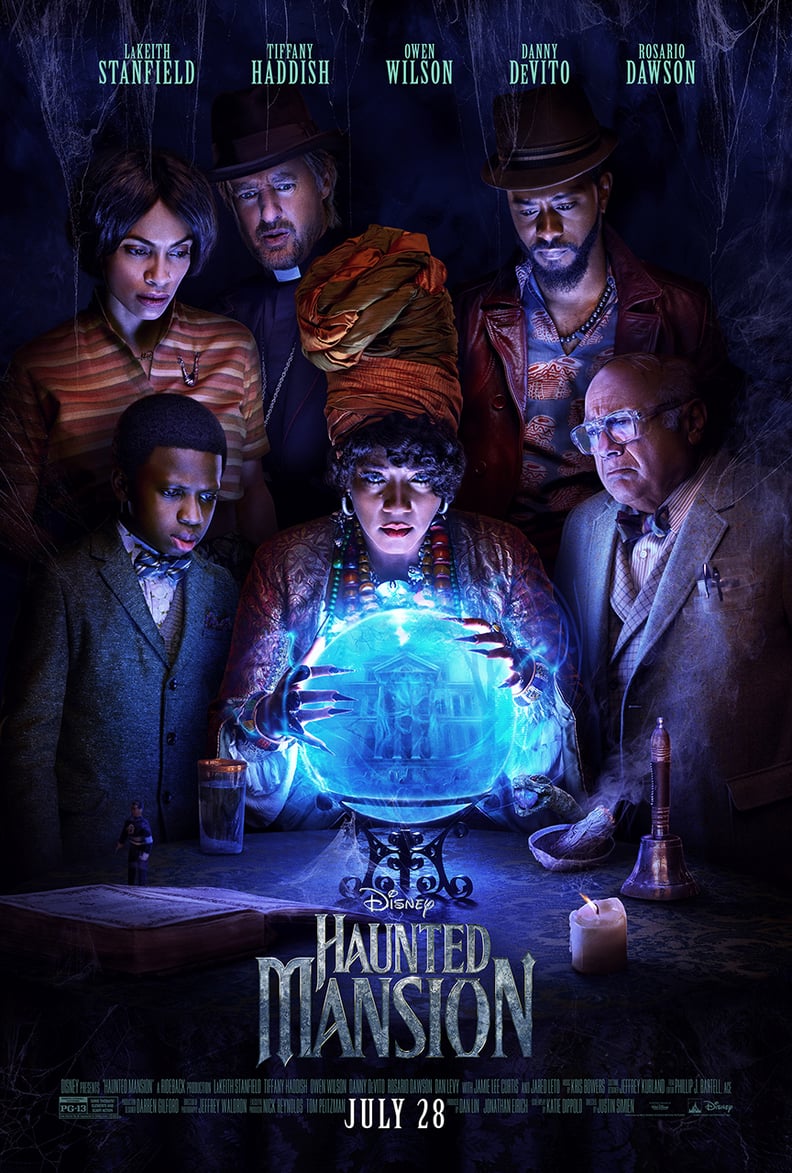 "Haunted Mansion" Cast
The "Haunted Mansion" remake stars Leto as the Hatbox Ghost, one of the creatures that appears on the Disneyland ride, and Jamie Lee Curtis as Madame Leota, a psychic whose head appears inside a crystal ball during the ride. Other announced cast members include Winona Ryder, Rosario Dawson, LaKeith Stanfield, Owen Wilson, Danny DeVito, Dan Levy, Hasan Minhaj, and Tiffany Haddish.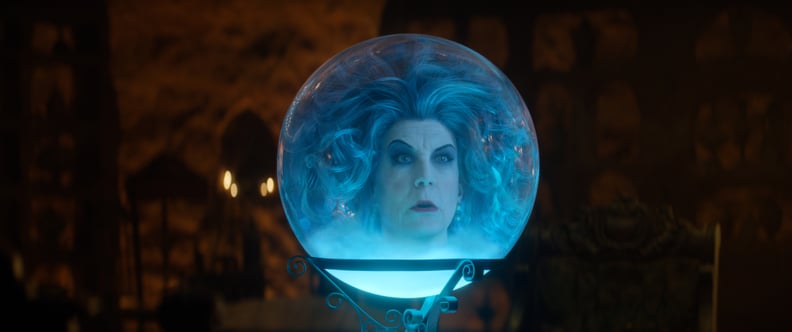 "Haunted Mansion" Plot
The "Haunted Mansion" remake follows a single mom named Gabbie (Dawson) and her 9-year-old son, who move into a mansion in New Orleans. They quickly discover it's haunted and turn to a priest (Wilson), a psychic (Curtis), a historian (DeVito), and a paranormal investigator (Stanfield) for help.