The Haunting of Bly Manor: The Narrator's True Identity
The Haunting of Hill House Fans Will Surely Recognize the Mysterious Narrator in Bly Manor
Watch out! This post contains spoilers.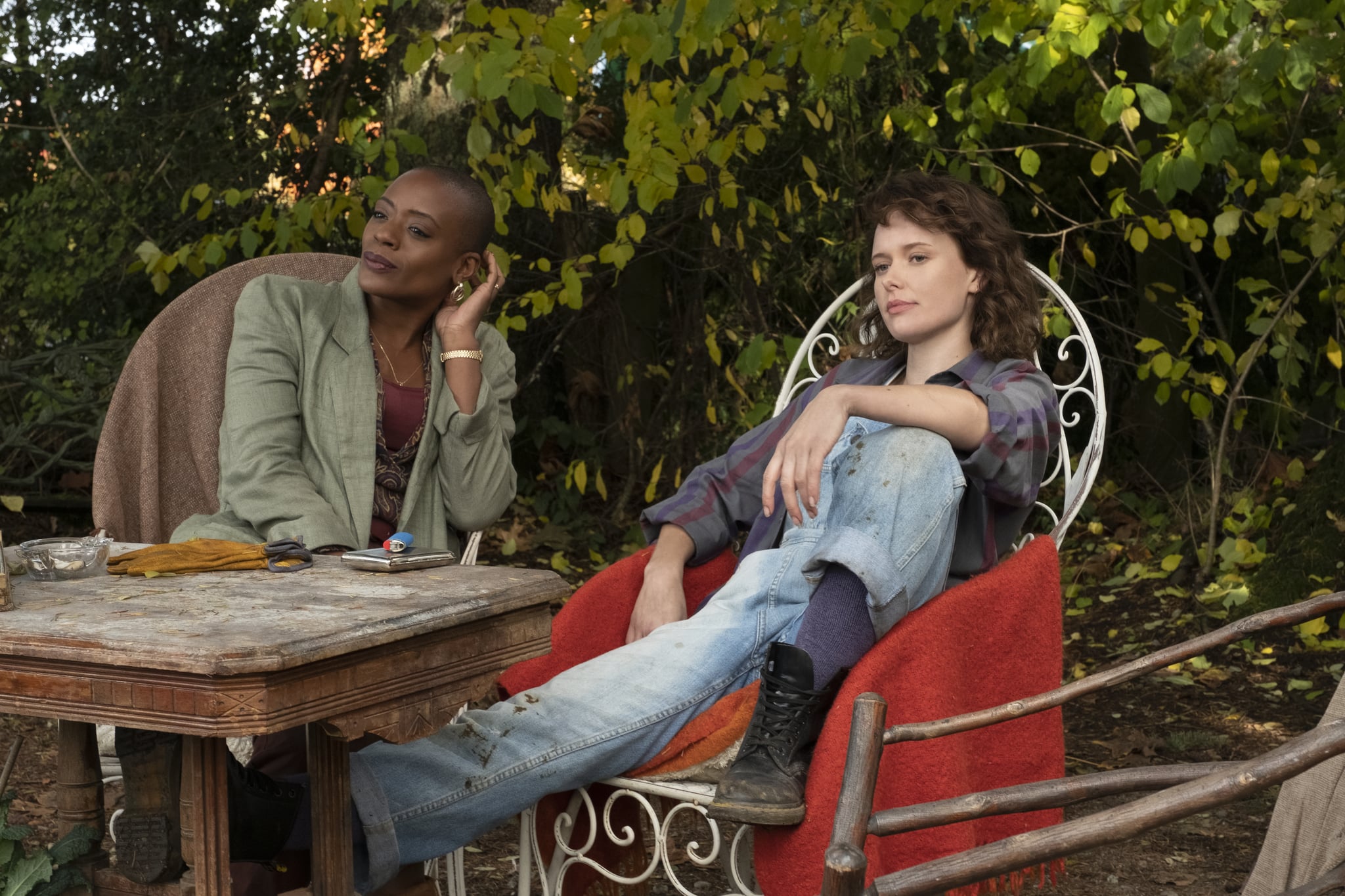 The Haunting of Bly Manor is a Crain family reunion, but not in the way you'd expect. Ever since the Netflix series's season-two cast was announced, fans have eagerly awaited more information about each actor's new role. Some were clear from the start, like Victoria Pedretti's character, Dani, but others have remained a mystery up until the season premiere.
That's why it's so intriguing when Carla Gugino is the first person we see in episode one of Bly Manor. (Gugino, as you might recall, played matriarch Olivia Crain in Hill House.) We're introduced to her character in a hotel room before she sets off for a wedding rehearsal dinner where she regales a small group with a ghost story. From that moment on, she becomes the show's narrator, but her connection to the tale goes much deeper.
At the end of episode nine, the pieces finally fall into place. Gugino is revealed to be an older version of Amelia Eve's character, Jamie, the gardener. She is one of the few to survive the manor's curse and the Lady of the Lake. Jamie is recounting the tale to listeners who actually lived through it — whether they realize it or not. It turns out young Flora grows up to be the bride, and an adult Miles is also in attendance, along with Owen and Uncle Henry.
Creator Mike Flanagan calls Bly Manor a love story, which makes sense when you look at the pieces from a birds-eye view. Jamie, as the narrator, recalls the story to remember Dani, the woman she loved. Dani sacrificed herself to save Flora and Miles, and by extension, her chosen family. She shared beautiful moments with Jamie, up until the point where she decided to return to the manor and succumb to the Lady in the Lake.
Gugino, as Jamie, never stops hoping and waiting for Dani's return. It's why we see her asleep in a hotel chair facing an ajar door in the very first scene. It's why Jamie keeps the bathtub full of water and the sink plugged. And despite her disappointment, the show's final moments prove that her love is not forgotten. Dani remains lovingly present, as she always was.