Pinhead Is Back in the Blood-Drenched Trailer For "Hellraiser"
The full trailer for the "Hellraiser" reboot is here. The new movie will debut this October, just in time for Halloween. In the trailer, the series's iconic villain, known most famously as Pinhead but actually called the High Priest — or, in this case, High Priestess — torments her victims. "What is it you pray for?" she ominously asks one of her victims.
The movie is a reimagining of the original 1987 horror classic of the same name. That movie was directed by Clive Barker, who wrote the script and based it on his own novella. "Hellraiser" ultimately had nine sequels. In the new movie, a young woman who struggles with addiction finds an ancient puzzle box. What she doesn't know is that the box summons sadistic beings from another world.
Back in July, one of the new movie's stars, Brandon Flynn, told POPSUGAR that the reboot takes the queer subtext of the original "Hellraiser" story and makes it explicit. "'Hellraiser''s based on a story that is really a big metaphor for Clive Barker as a closeted man experiencing BDSM culture," Flynn explained. "We got to be the first, in 11 [Hellraiser] movies, we are the first movie to have gay characters. The high priestess, also known as Pinhead, is played by Jamie Clayton, this beautiful trans actress. It just feels like a prophecy fulfilled, and I'm really excited for the world to see that one."
Read on for everything we know about the new "Hellraiser," including the cast, trailer, and release date.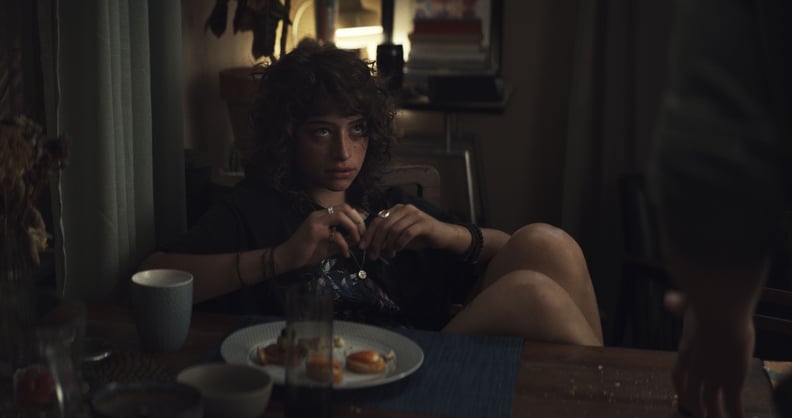 "Hellraiser" Cast
"Sense8" actress Clayton plays Pinhead. Odessa A'zion plays Riley. The cast also includes Flynn, Goran Višnjić, Drew Starkey, Adam Faison, Aoife Hinds, Selina Lo, and Hiam Abbass, though their roles are unknown.