High School Musical Series Cast Talk About Season 2
The Cast of HSMTMTS Teases Exciting Twists and Turns in Season 2: "There's So Much Drama"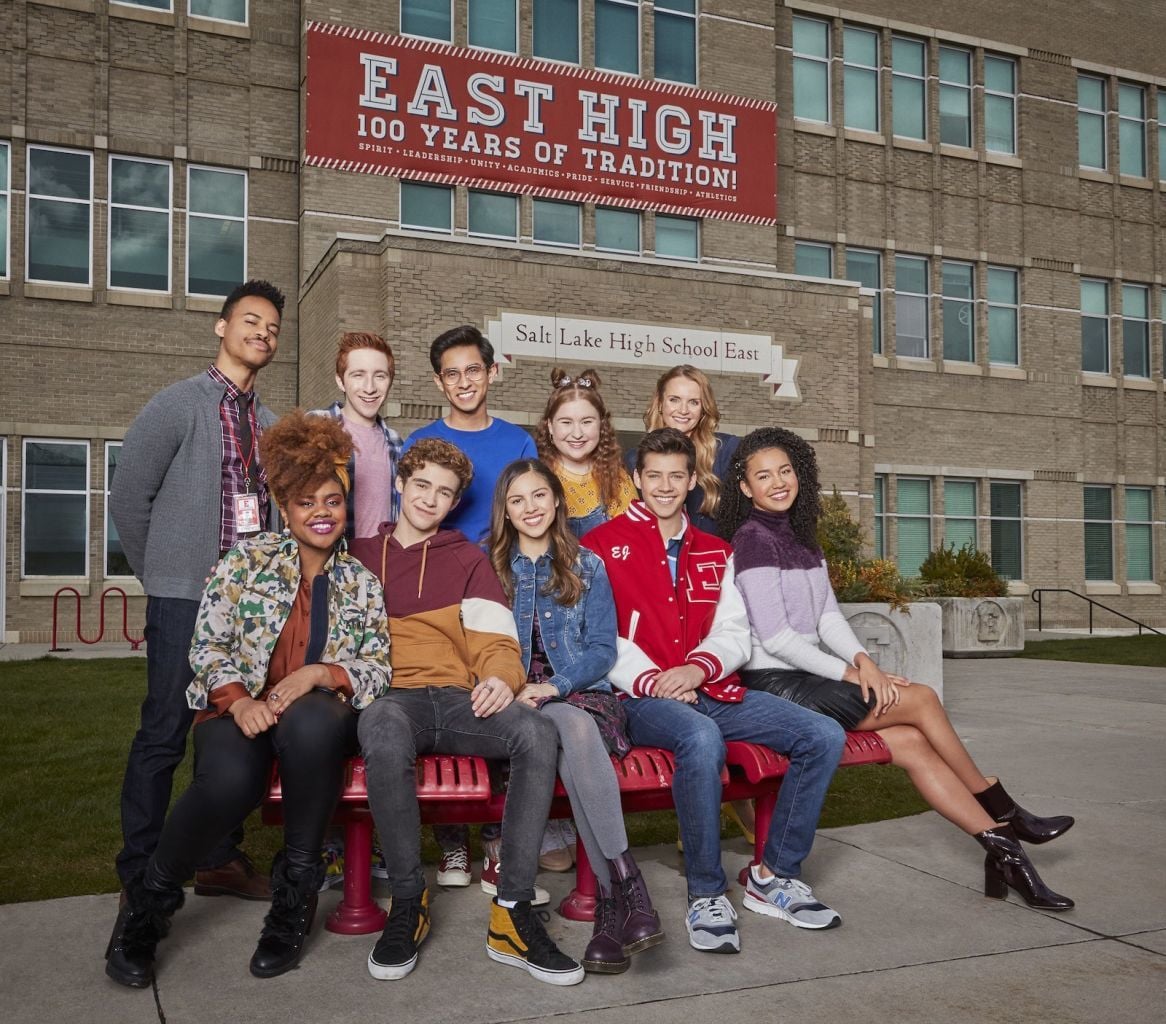 High School Musical: The Musical: The Series was a huge hit when it premiered on Disney+ in November 2019, so it goes without saying that we're anxiously awaiting the second season. While production was initially delayed due to the COVID-19 pandemic, the cast is back on set in Salt Lake City filming new episodes. Although an official release date for season two hasn't been announced yet, fans will get a special glimpse of the first musical number, "Something in the Air," during the holiday special, which hit the streaming service on Dec. 11.
"There's lots more singing, lots of more dancing and you see that right off the bat in season two, and that's why I'm excited for to see this exciting sneak peek when they watch the holiday special," Joshua Bassett told POPSUGAR. "You get to learn more about each and every character. We really dive into every person and you get to know more about them."
Olivia Rodrigo added that the opening number is filled with some iconic choreography by Zach Woodlee. "It's honestly my favorite number that we've ever done," she said. "It's so clever. [We all] kill it. Sofia Wylie is Mrs. Dancer o'clock over here. She is so good. I remember just watching that and being like, if I could do that, I'd just never stop."
Another exciting tidbit is that there will be even more original songs written by the stars next season. While an acoustic version of Bassett's new song "The Perfect Gift" will be featured in the holiday special, Rodrigo also wrote a new track for the second season, which Bassett described as "one of my favorite songs ever" and a real tearjerker. "[It] was such an honor," Rodrigo said about writing her third song for the show. "Josh and I always say we're so grateful to have the opportunity to write for a show that means so much for us. It's just really cool that they believed in us teenagers and let us have so much creative control over the music, which is such an important aspect of the show."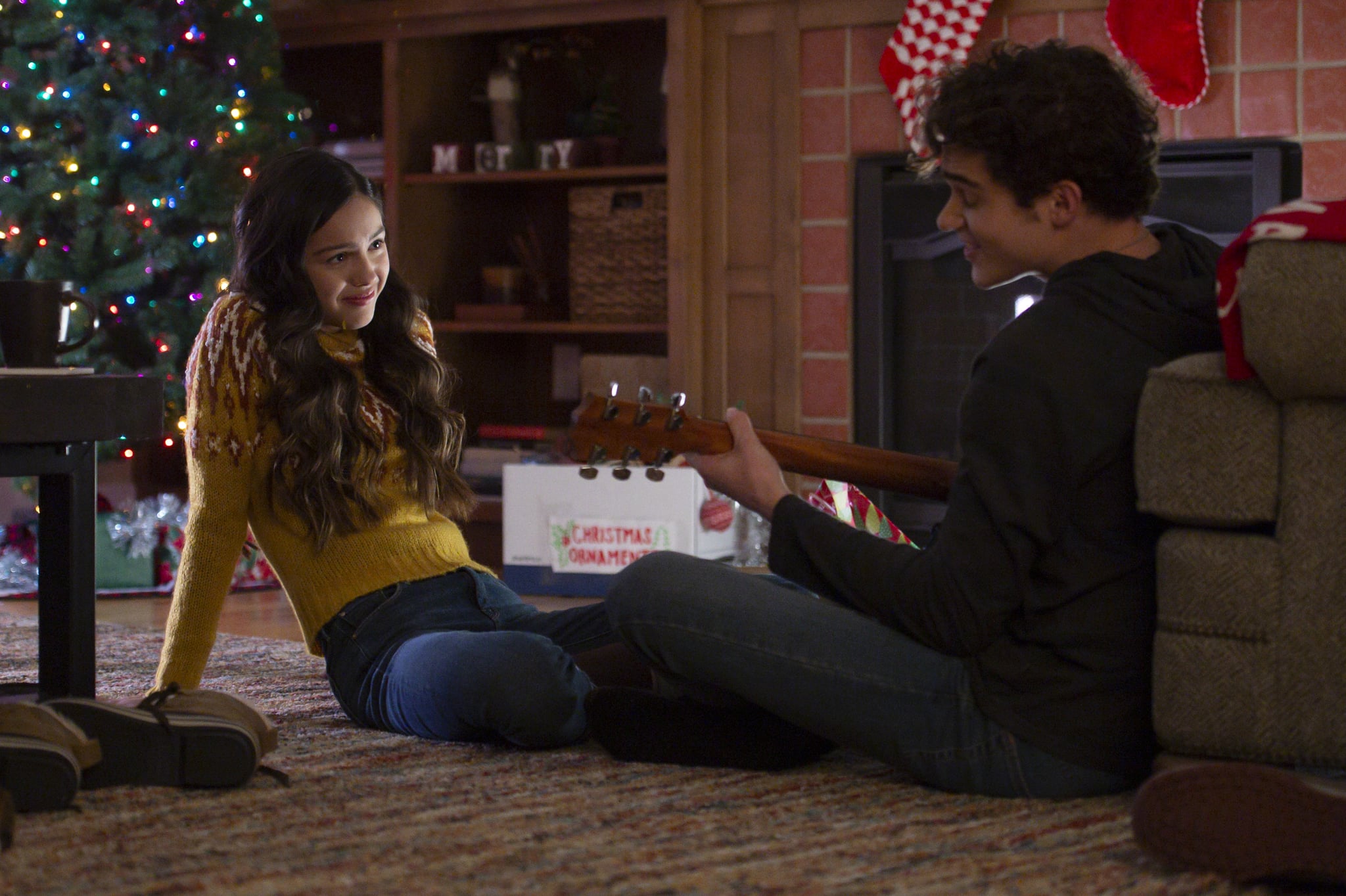 Over the past year, the cast has become like a big family, so getting everyone back together has been exciting in its own right. "Just being able to see everybody, I was so excited. I wanted to squish all of your faces and just hug you so tight," Sofia Wylie said. "I was just happy to be back in all of your presence and just work again. I love doing this. I love acting. Being at home for so long, I was like starting to get a little stir-crazy. I was like, I need to be another human being other than Sofia Wylie. I need to be Gina right now. So, it was really nice just get back into it."
Matt Cornett echoed those same sentiments adding, "There's like a big energy that kind of forms when we're all together. It's like such a positive, good feeling energy to have around. I know anytime I'm like struggling with something or having a hard time with something, I show up to work and everyone's around, and I'm instantly better and happy. There's no negative moments when we're all together."
While last season saw the characters taking on High School Musical for their high school production, this season will be all about Beauty and the Beast. But don't worry, it will still capture that same Wildcat spirit. "There's some really fun school spirit episodes that we still have to film," Wylie said. "There was a couple that we haven't even filmed yet that I'm really excited for that incorporate a lot of that East High world to it, and being a student there at East High."
"You think you know what's coming, but you don't. It's always twists and turns."
As for what they're most excited for fans to see, Rodrigo teased that we'll get a closer glimpse into some of the characters that the show didn't have time to touch on in season on. "There's new relationships, and new characters, and so much drama," Rodrigo said. "You think you know what's coming, but you don't. It's always twists and turns."