When Will High School Musical Series Season 2 Be Released?
Ready to Return to East High? The HSM Series Will Return For Season 2 at the End of This Year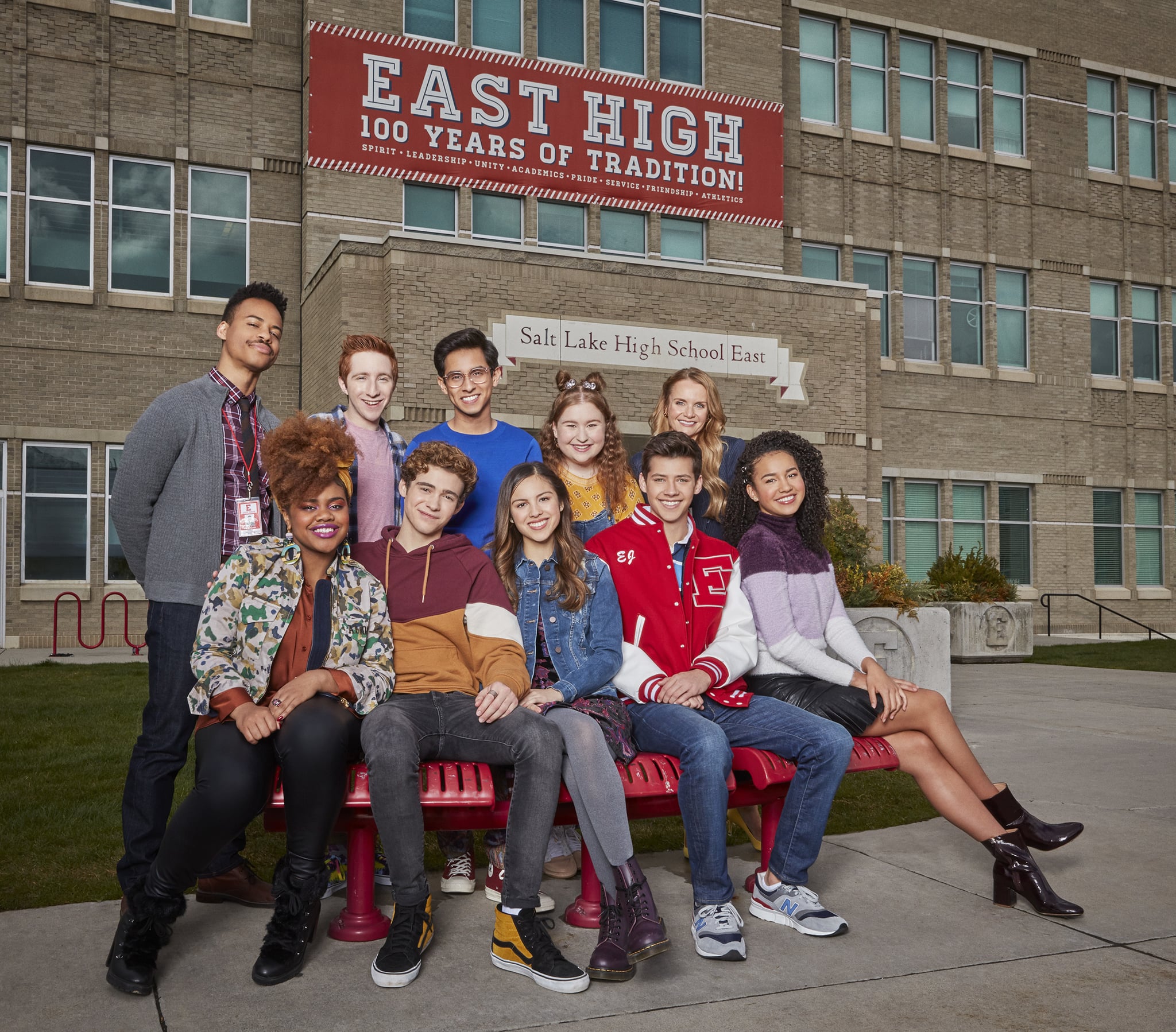 If you immediately fell in love with Disney+'s High School Musical: The Musical: The Series after watching the first season, feel free to get attached. The new mockumentary-style show, which premiered on the streaming service on Nov. 12, 2019, is coming back for a second season.
So, when can we expect new episodes? Following the announcement that season two would be a production of Beauty and the Beast, Disney+ confirmed that the upcoming season is slated to drop at the end of this year. Seeing that production for season one started in February 2019 and the first season was eventually released on Nov. 12, 2019, that could put a release date for season two around the same time.
Season one follows a group of students from the fictional East High who decide to put on a production of the HSM movie. Even though the Spring musical will be Beauty and the Beast, you can still expect songs from the HSM movies as well as a few original songs in the upcoming season. "I think we will always be a group of Wildcats at East High," creator Tim Federle told POPSUGAR back in January. "I do not think the spirit of the way I want to keep telling these stories is one where there's a Zac Efron joke every three pages. First of all, because I think you can only go to that well so many times before it dries up. And second of all, because to my great delight, while I think we have a bunch of closet fans from the original franchise who said they wouldn't watch it, probably tuned in and realize like, 'Oh, I love this. It's actually brand new and it celebrates my childhood instead of ruining it.' The truth is I don't think what the show is ultimately built on is the strength of those wonderful three movies. I think it's built on this new generation of actors."