His Dark Materials: What the Botanic Garden Bench Means
His Dark Materials: Why That Bench Scene Is So Integral to the Story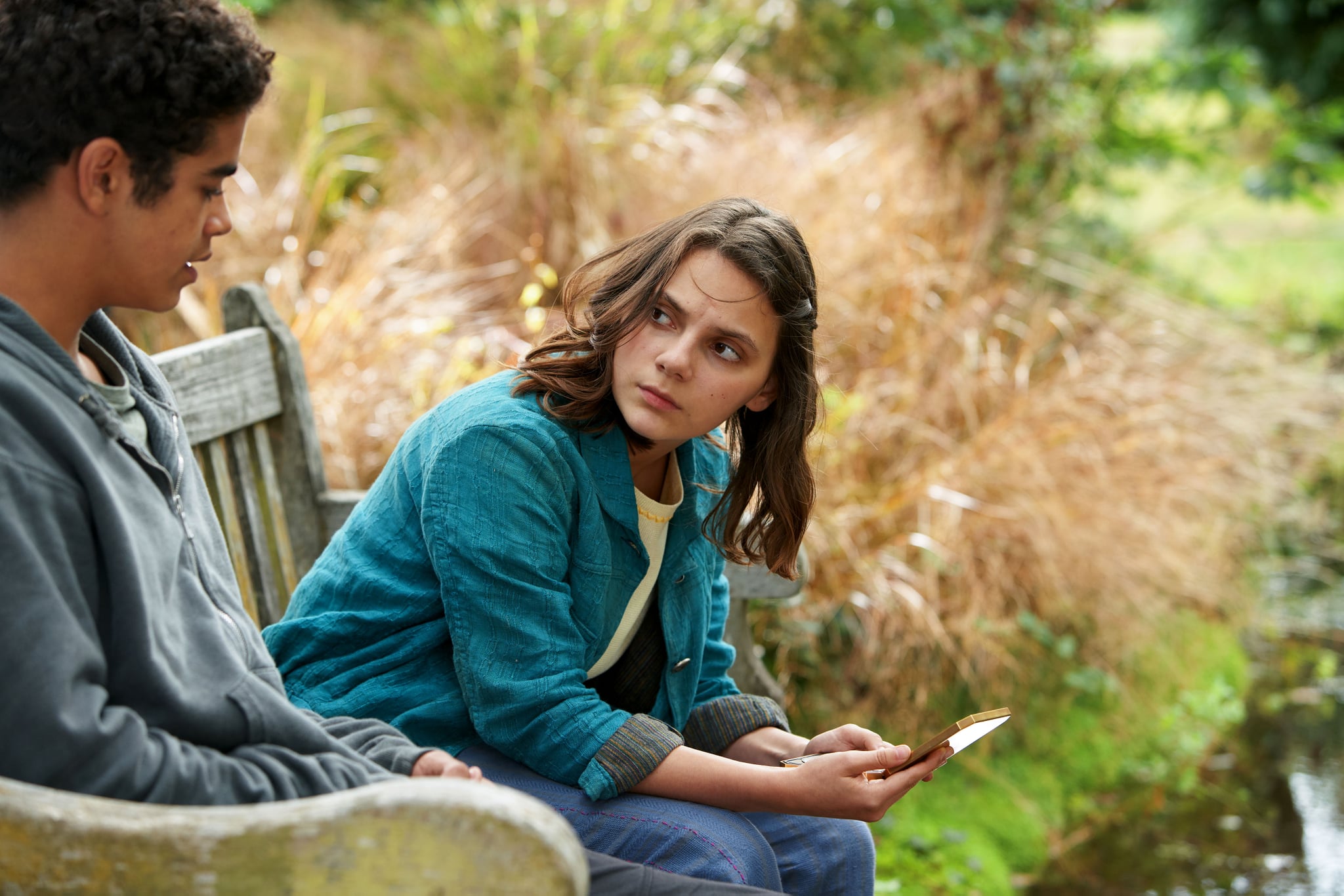 Episode two of His Dark Materials premiered on Nov. 23, and fans had a lot to say about a certain scene that took place on a bench in the Botanic Garden in Oxford. A pretty significant location within the Philip Pullman series, the bench exists in both Lyra's world and Will's world and ends up being the meeting place for a number of heavy conversations.
In the last episode, Will and Lyra meet at the Botanic Garden in Oxford after searching for the gate that led them to Cittàgazze. Following Lyra's discovery that Will was actually a murderer, she decides to show him her alethiometer and explain how it led her to finding out that Will's father was actually alive. Following this, Will reveals he'd like to ask it about his mother, to which Lyra replies, "She's worried, but the man you left her with, he's kind. She's safe." Leading Will down a somewhat complicated path, he eventually comes to the conclusion that he'll have to leave his mother behind, just like his dad did.
The conversation, all of which takes place on the above-mentioned bench, continues while the pair agree that their mission is to find Will's father. Resulting in serious levels of trust, friendship, and commitment, Will reveals that he doesn't know who to trust, and in turn, Lyra promises that she'll never betray him. If the books are anything to go by, the bench itself is set to be a hugely important part of the next few episodes. Stay tuned.
Image Source: BBC