House of the Dragon's Emily Carey Deleted Twitter
"House of the Dragon" Star Emily Carey Had to Delete Twitter After Fan Backlash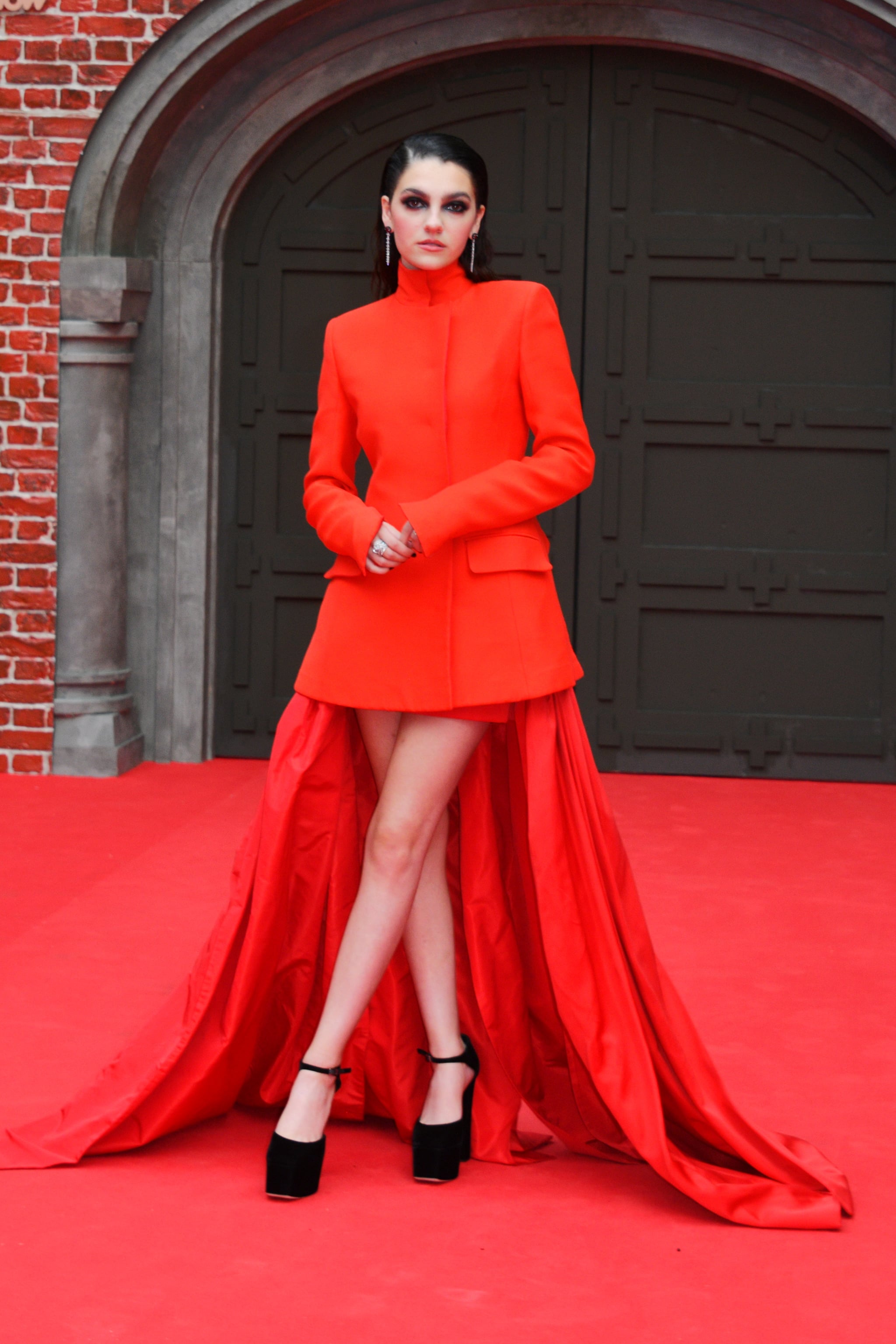 Varying opinions on an actor's portrayal of a character are common, especially for a high-profile show like "Game of Thrones" prequel "House of the Dragon," which has legions of loyal fans. But for British actor Emily Carey, who plays Lady Alicent Hightower on the HBO show, these overwhelming opinions led her to temporarily delete Twitter after it became too "loud."
The 19-year-old actor caused a social media storm following a panel discussion for the spinoff at Comic-Con international in July. They explained that they created a backstory for their character in order to humanize her, but fans of George R.R. Martin's books quickly accused Carey of not understanding their villainous role.
"I love social media. I'm 19, so I'm all on social media, and I've been on social media since I was a kid because I've worked since I was a kid so I'm very conscious of things . . . any hate that comes in, it's just . . . it's a person behind a screen. You just have to move on from it," Carey told news.com.au.
"But I will say I did delete Twitter [after Comic-Con] because it's just so loud," she said. "Even when it's good, there's so many and it's so loud. I love the buzz, don't get me wrong, but sometimes it can be overwhelming, and that's me being completely transparent."
Taking time away from social media should never be considered a bad thing — just take a look at Tom Holland, who recently spoke out about deleting Instagram to put his mental health first. It's also the responsibility of all social media users to ensure their opinions don't cross the boundary into hateful rhetoric. Fortunately, Carey, who previously appeared in "Wonder Woman," also credits the kinder comments as helping them through the difficult time.
"Post Comic-Con there was a lot of noise, but what's really lovely is a lot of fans noticed that I switched off Twitter and have come to me on other platforms that I use more often and have messaged me making sure I'm OK," she added. "So I'm definitely feeling the positive vibes from it now, which is really nice."
Passionate "Game of Thrones" fans have been protective of the latest spinoff, understandably so, and the cast have kept this in mind throughout production. "I'm very respectful of the fans in the sense of, we're stepping into their world rather than they are watching our world," Carey said in the interview. "The fans are great. I think, for the most part, we've been welcomed in warmly to this fan base."