"Downton Abbey: A New Era" Says Goodbye to a Major Character
It's not clear whether "Downton Abbey: A New Era" will be the last we see of the Crawleys and their friends, but what is clear is that the new movie has plenty in store for everyone's future. With the arrival of a film crew, the mystery of a French villa, and the end of a very particular era at Downton, there's plenty happening for everyone.
So where does the movie leave everyone's story? While there are certainly a lot of plot threads that could be picked up if the creative team decide to make another movie, "A New Era" also manages to leave many of our favorites with happy (or at least hopeful) finales. Here's where the latest movie leaves off with all of "Downton"'s most important characters.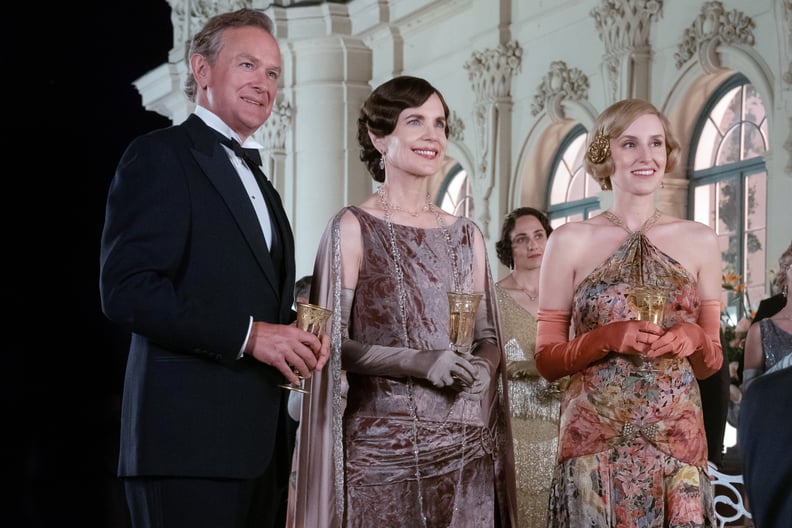 What Happens to Robert in "Downton Abbey: A New Era"?
Robert, the earl of Grantham, has spent most of "Downton Abbey" having to adapt to new realities. "A New Era" presents his biggest shock yet. After looking into the backstory of why his mother was left a French villa by a deceased marquis, he begins to fear that he is actually the product of an affair between his mother, Violet, and the marquis rather than the son of the previous earl. While dealing with this shock, he also learns that his wife, Cora, may be terminally ill. Fortunately for Robert, both scares resolve happily: Violet assures him that nothing ever happened between her and the marquis, and Cora's health scare turns out to be a perfectly manageable condition, not a fatal one. Still, it's not all joy for Robert since, by the end of the movie, his mother dies.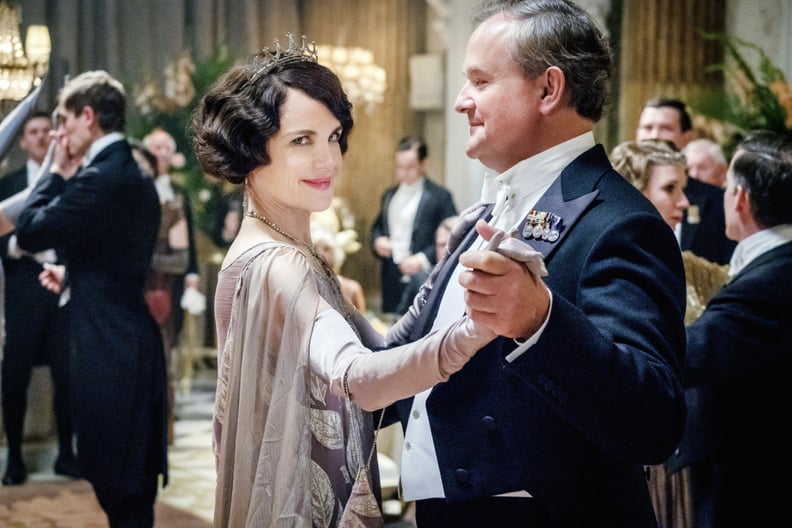 What Happens to Cora in "Downton Abbey: A New Era"?
Cora has a secret through much of "A New Era": she's been suffering from some health problems, and her condition might be fatal. She tries to support Robert as much as possible as he worries over his family's secrets. The worry turns out to be for nothing, and Cora learns that her condition is pernicious anemia, which is totally treatable. Upon returning to Downton while a film crew is still there, she helps the leading lady, whose regional accent could put an end to her career now that "talkies" have arrived, by teaching her an American accent instead.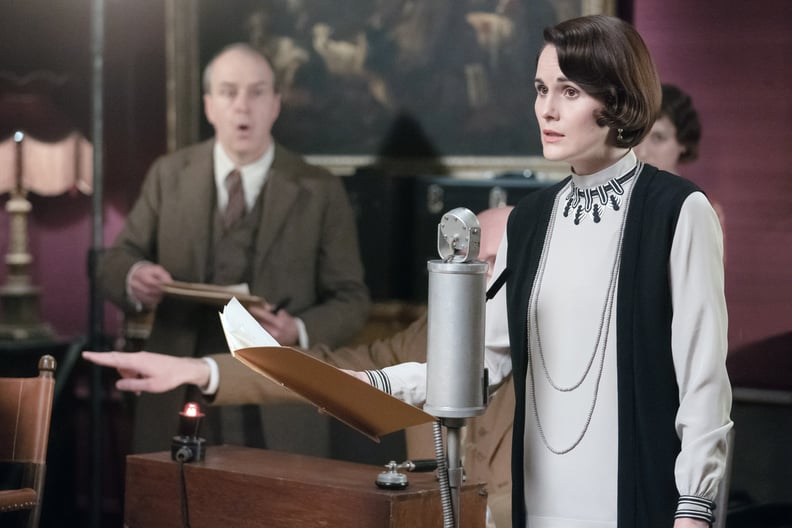 What Happens to Mary in "Downton Abbey: A New Era"?
Mary anchors the England half of the storyline in "A New Era," agreeing to let a film crew use Downton as a set in order to get enough money to make some much-needed repairs. She bonds with Jack Barber, the charming director, who she admits reminds her a bit of Matthew. When the movie is converted to a "talkie" and the leading lady's voice is deemed unsuitable, Mary agrees to dub the dialogue. She admits that her marriage to Henry is strained with all his travel. Still, when Jack confesses his own feelings for her, she gently turns him down, preferring to work on her marriage and preside over Downton, especially after her grandmother's death.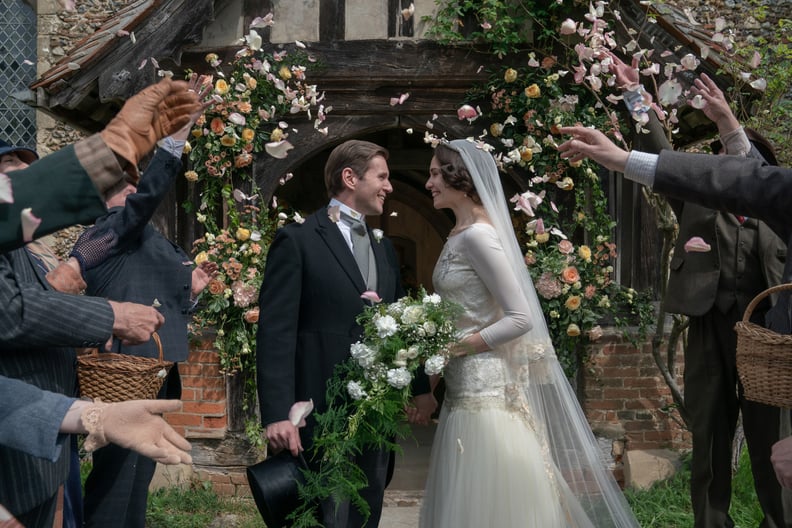 What Happens to Tom in "Downton Abbey: A New Era"?
Tom's wedding to Lucy, the daughter and heiress to Lady Maud Bagshaw, opens "A New Era." The newlyweds are surprised when Violet announces that she has been left a villa in France and that she, in turn, intends to leave it to Tom and Sybil's daughter, Sybbie. He and Lucy accompany other members of the family to see the villa and learn more about Violet's connection to the house and its previous owner. Before her death, he shares a sweet moment with Violet, and the movie's epilogue shows Tom, Lucy, and Sybbie returning to Downton along with Tom and Lucy's new baby.
What Happens to Edith in "Downton Abbey: A New Era"?
Edith, along with her husband, Bertie, spends much of "A New Era" in France, where her family is looking into the origins of Violet's villa. She and Bertie are now parents to a son, Peter. Although Edith is happy with her life as a wife, mother, and marchioness, she also misses her work with her newspaper. By the end of the movie, she's decided to try to dive back into that part of her life again with her family's full encouragement.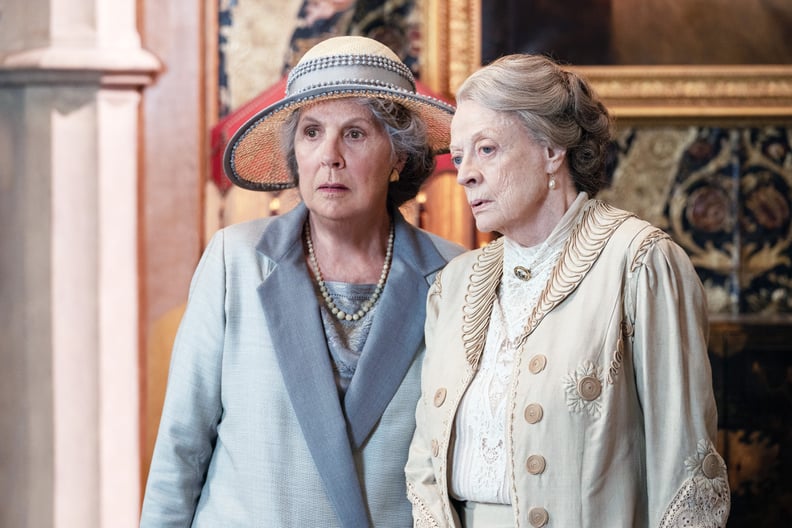 What Happens to Violet in "Downton Abbey: A New Era"?
Violet's past and present form the backbone of "A New Era." Although she is too ill to travel to France with the rest of the family, Violet's past connection with a French marquis results in her inheriting a villa, which she intends to leave to Sybbie. She's as sharp as ever, but her health is slowly declining, and she spends much of the movie sharing final moments with her loved ones. Before her death, she reassures Robert that he is, without a doubt, his father's son. She dies peacefully, surrounded by her entire family, and the last shot of the movie shows a portrait of her hanging in the central hall at Downton.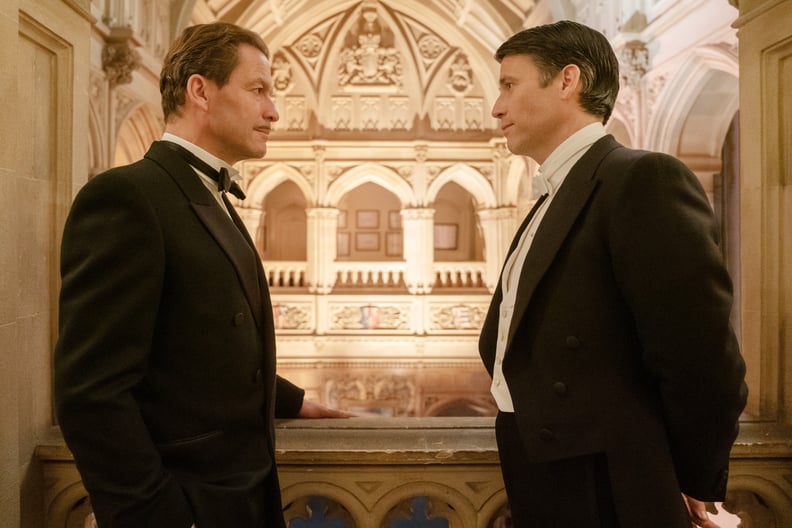 What Happens to Thomas in "Downton Abbey: A New Era"?
Professionally, Thomas has never been better off when "A New Era" starts. He's settled into his role as butler at Downton, and even the arrival of a film crew only shakes him temporarily. His personal life, however, is still a bit of a mess, made worse by the arrival of a letter from his last love interest, Ellis, who has decided to get married. Thomas befriends Guy Dexter, the leading man of the movie filming at Downton, and they share something of a flirtation. Frustrated by his inability to live true to himself, Thomas accepts Guy's offer to come with him to America and be together (with Thomas working as Guy's "dresser" officially). He leaves Downton behind, with Carson agreeing to come on temporarily and train Andy to be the next butler.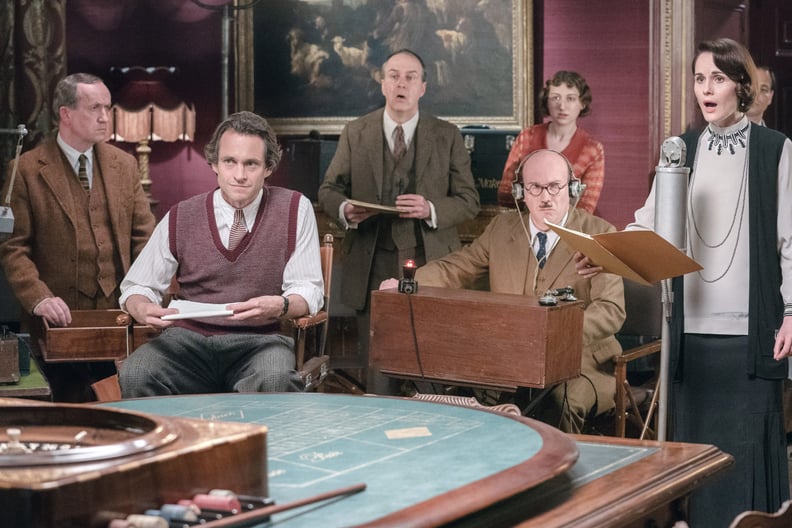 What Happens to Molesley in "Downton Abbey: A New Era"?
Surprisingly, Mr. Molesley finally gets his time to shine in "A New Era." When the film crew struggle to convert their silent film into a talkie, Molesley offers to use his lipreading talents to reconstruct some of the dialogue from already-filmed scenes. He also winds up helping to write some new dialogue, impressing director Jack Barber with his skills. In the end, he's offered a job in Hollywood as a screenwriter. Finally, he proposes to Miss Baxter (who accepts), although he doesn't realize the entire household hears him as a hot mic was nearby.