How "This Is Us" Wrapped Up the Story of the Big 3
The beloved NBC drama "This Is Us" has come to an end with its Tuesday, May 24, episode after a six-year run. The Emmy-winning show has garnered an outpouring of positive responses from audiences and critics alike throughout its time on air. Starring Mandy Moore and Milo Ventimiglia as the heads of the Pearson family, the series depicts the stories of three siblings — Kate (Chrissy Metz), Kevin (Justin Hartley), and Randall (Sterling K. Brown) — and their extended multigenerational family as it beautifully connects their past, present, and future. As is par for the course with the show, the season six series finale is packed with many tearjerking, heartfelt moments; instances of lighthearted laughter; and heartwarming full-circle moments. And of course, there are multiple callbacks to earlier plot lines and soothing parallels between the Pearson family traditions. (Who else bawled their eyes out at the origin story and the final round of the game Pin the Tail on the Donkey?!).
The final season of "This Is Us" is indeed an emotional roller-coaster ride with so much to unpack. So stock up on tissue boxes and hydrate yourselves as we recount how the series bids farewell to the central characters of the Pearson clan that we've grown to love over the past six seasons. Keep reading for a refresher on the series finale ahead.
01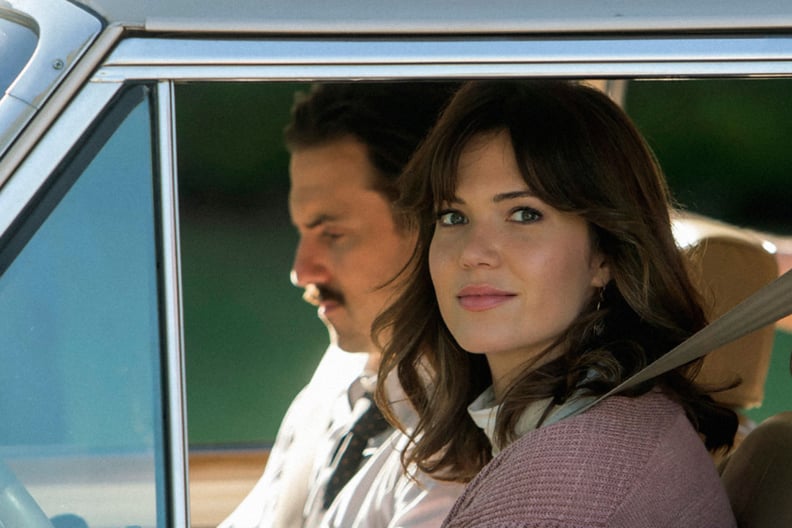 What Happens to Rebecca in the "This Is Us" Season 6 Finale?
Following Rebecca's diagnosis of mild cognitive impairment, her condition begins progressing to Alzheimer's throughout season six. While struggling to hold on to the cherished memories she created with her family, Rebecca's health rapidly deteriorates as she comes to terms with her affliction and what it will mean for her family after she's gone. Foreseeing the challenges ahead, she appoints Kate as her primary caretaker on the off chance her husband, Miguel, isn't able to provide the help she requires.
Though the family spends as much of their time with Rebecca as possible, things take a turn for the worse when Miguel passes away. Rebecca becomes less and less functional until the time comes when the family is informed that they should rush to say their goodbyes to the Pearson matriarch. The whole clan gathers to pay their respects to Rebecca, who is barely conscious of her surroundings, but we see her heartwarming journey into the Afterlife as she, at long last, is reunited with her late husband, Jake. Though Rebecca's still terrified of leaving behind her kids, Jack reassures her that the kids will always have a part of her within them no matter the distance. Realizing this, Rebecca finally lets go of her worries and dies peacefully in the penultimate episode, with the finale episode centered on her funeral.
02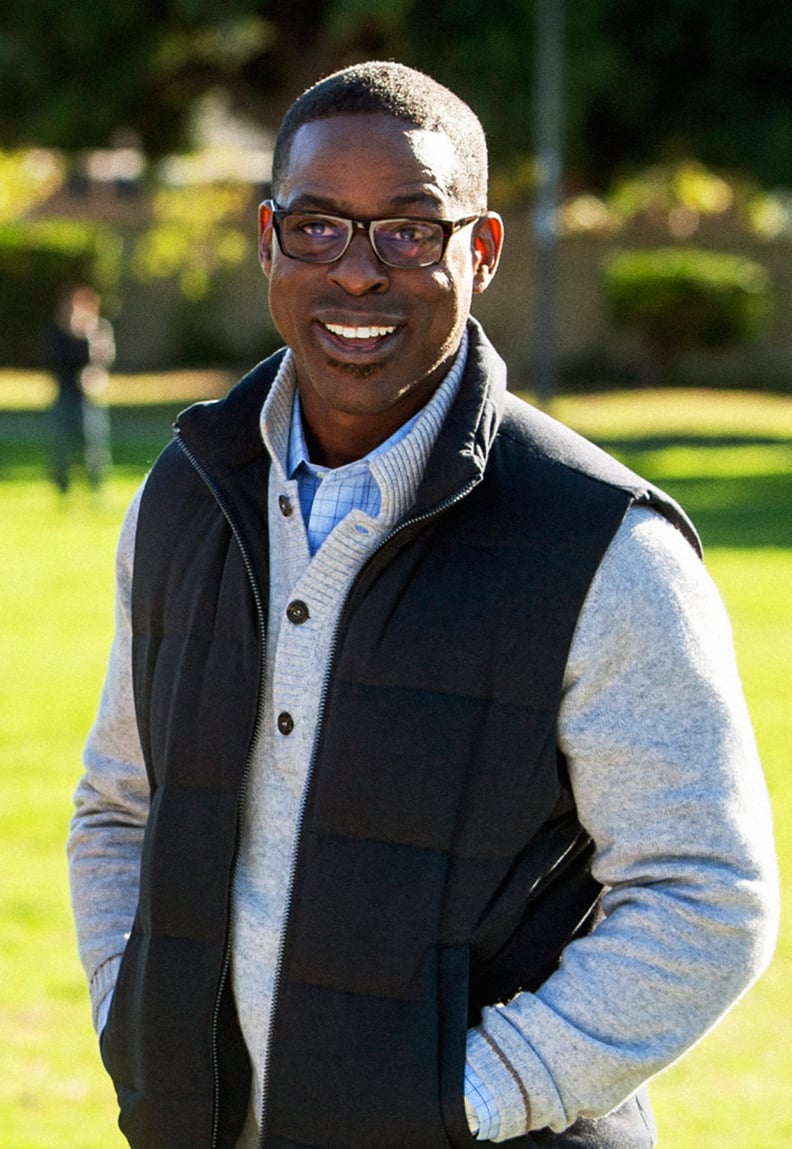 What Happens to Randall in the "This Is Us" Season 6 Finale?
Throughout the season, Randall grapples with the impending loss of his mother, Rebecca. Having lost her biological parents and Jack, Randall tries to make every moment count with Rebecca. We also see him striving to do more for the people in his district as part of Philadelphia City Council after discovering that the burglar who broke into his house was a troubled addict. To further his political aspirations to help people, Randall decides to accept the invitation to the Iowa State Fair and possibly a run for president.
03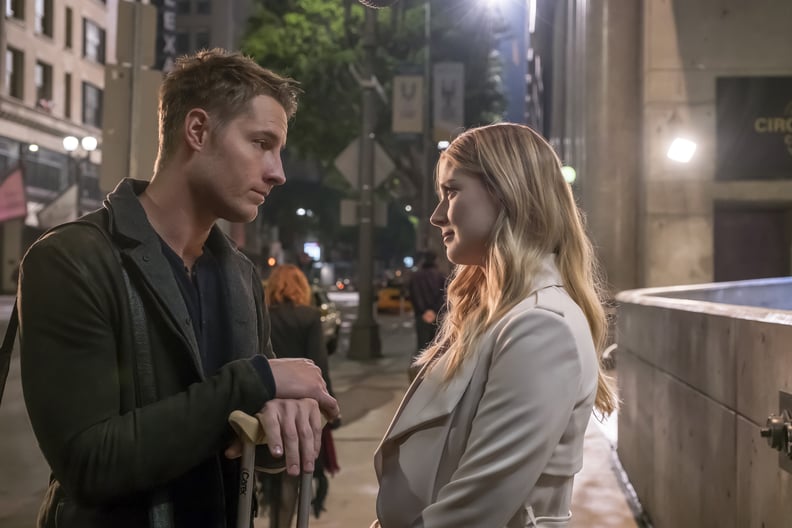 What Happens to Kevin and Sophie in the "This Is Us" Season 6 Finale?
After Madison calls their wedding off in the previous season, Kevin moves into the garage storage of Madison's house to be close to the twins, Nicky and Franny. However, when things begin getting complicated, he moves out and into Kate's house. After reverting to his old ways of engaging in meaningless flings, he's later torn between choosing Cassidy (Jennifer Morrison) and his ex-wife and first love, Sophie (Alexandra Breckenridge), as his romantic partner. When Sophie and Kate reconnect, the latter invites the former to her wedding with Phillip, making Kevin confront his residual feelings for Sophie. Sophie, who is recently divorced, is similarly drawn to Kevin, and the two eventually have an intimate encounter. Though afraid that he'd hurt Sophie as he has done in the past, Kevin hesitates to take the next step with her. After a few words of wisdom from Rebecca and Randall, the two are able to talk things out and, at long last, start afresh. After all, for Kevin, it has always been Sophie. In the season six finale, Kevin strives to focus on his nonprofit company for the veterans, Big Three Homes, and family in the present day.
04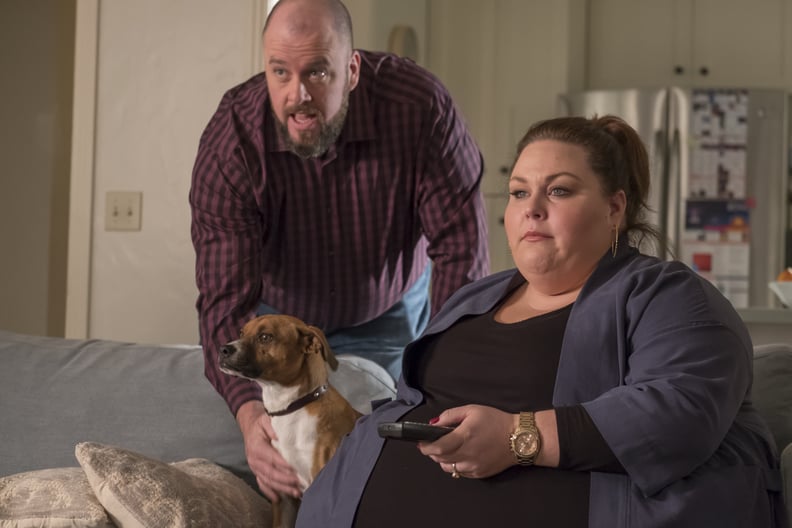 What Happens to Kate and Toby in the "This Is Us" Season 6 Finale?
In season five, Kate is offered a job as a music teacher for visually impaired children, while Toby loses his job during the pandemic layoffs. While the job doesn't pay much, Kate has never been happier and more fulfilled in her career. When Toby gets the spot for a San Francisco job, Kate decides to support his decision, and they manage to make it work while also raising their kids, Jack and Hailey. Over time, however, the two begin experiencing distance and being out of sync with one another even when together. They often start engaging in heated spats with seemingly no significant point of contention.
Following a series of many such drifting-apart moments, the two finally reconcile with the saddening fact that they've each grown happier in different directions and may not be what the other person needs. They turn to couples' therapy as their last-ditch attempt to give their marriage a second chance, and when that doesn't help either, the two painfully decide to part ways and finalize their divorce. Though their marriage didn't stay the distance, the two express their genuine gratitude toward one another for shaping them into the better versions of themselves they are today. Both continue to successfully coparent their kids as they move on with their individual lives.
Kate eventually finds love in her music-school boss, Phillip. The two tie the knot in episode 13 as was previously foreshadowed during last season. Kate reveals her future plans to her siblings: that she'd live fearlessly as their mother taught them and open as many music schools for visually challenged people as possible. Toby also meets his person in Laura, who we see him together with during a flash forward as the four of them gather, cheering on Jack's musical performance.
05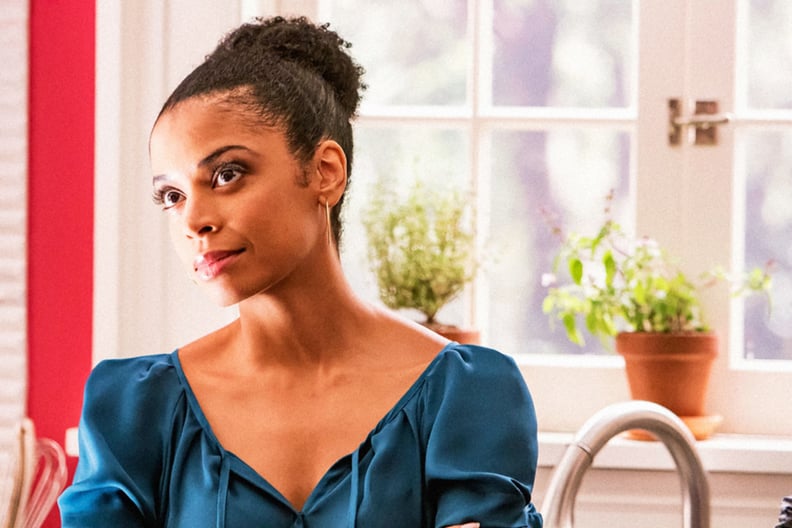 What Happens to Beth in the "This Is Us" Season 6 Finale?
Beth (Susan Kelechi Watson) yet again faces her childhood fears of failure when she starts her own dance studio. When she sees one of her pupils, Stacey, struggle with confidence, she's taken back to her younger self, whose dancing dreams were pried away from her due to a lack of family and mentorial support. While Beth helps Stacey realize her full potential, she confronts her long-dormant frustrations with her mother and former dance teacher. Not only does she say her piece, but she also finally receives the closure she's needed all this time. Her personal experience helps guide her future career move as she commits herself to helping kids like her keep their dreams alive. Her newly launched scholarship program soon gains momentum and proves immensely successful as one of her students lands the lead role in the Houston Ballet's production of "The Nutcracker."
06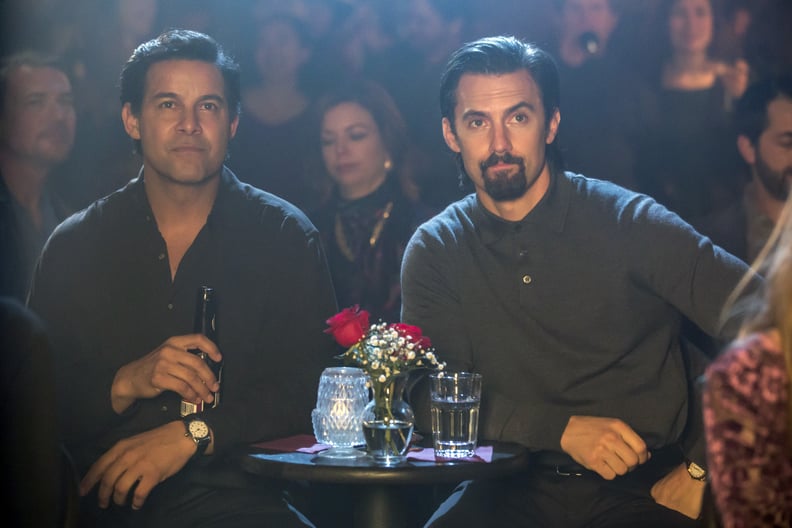 What Happens to Miguel in the "This Is Us" Season 6 Finale?
We finally get a long-awaited look into the backstory of Miguel (Jon Huertas) and how he ended up being an invaluable person in Rebecca's life. Though he makes good on her commitment and takes proper care of Rebecca in her challenging years as an Alzheimer's patient, he neglects his own health in the process. When trying to get Rebecca indoors from the chilling winter snow one day, he slips and falls on his back, revealing his worrisome health conditions of high blood pressure, shortness of breath, and heart problems, among others. Though he begrudgingly agrees to the Big Three's request to hire a full-time caretaker for both Rebecca and himself, his ignored health issues catch up with him soon enough. He manages to make amends with his estranged son in his final months, but he dies shortly after. In a touching moment, the Pearsons and Miguel's family scatter parts of his ashes at the bottom of the tree he planted in front of the cabin as a symbol of hope for Rebecca when they came to know about her diagnosis.
07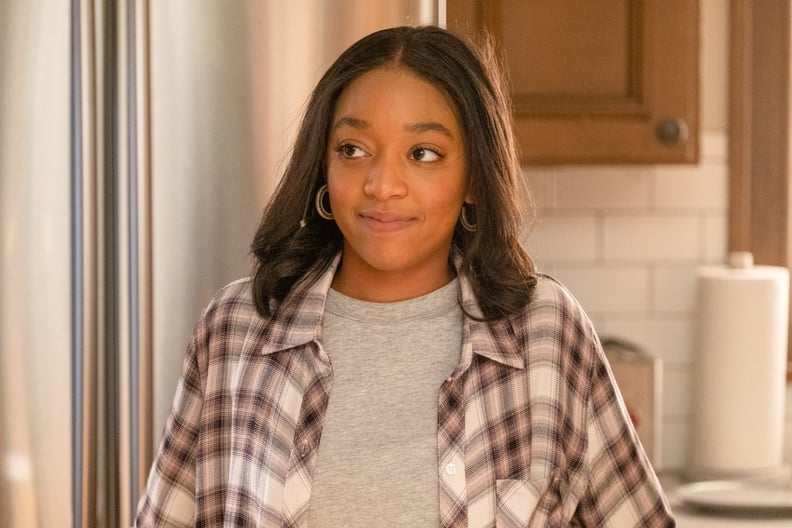 What Happens to Tess in the "This Is Us" Season 6 Finale?
Inspired by her father's generous spirit and having Deja, who came into her life as a foster teenager, as her sibling, Tess takes up a career as a social worker who helps locate the perfect home for foster kids. The apple doesn't fall far from the tree!
08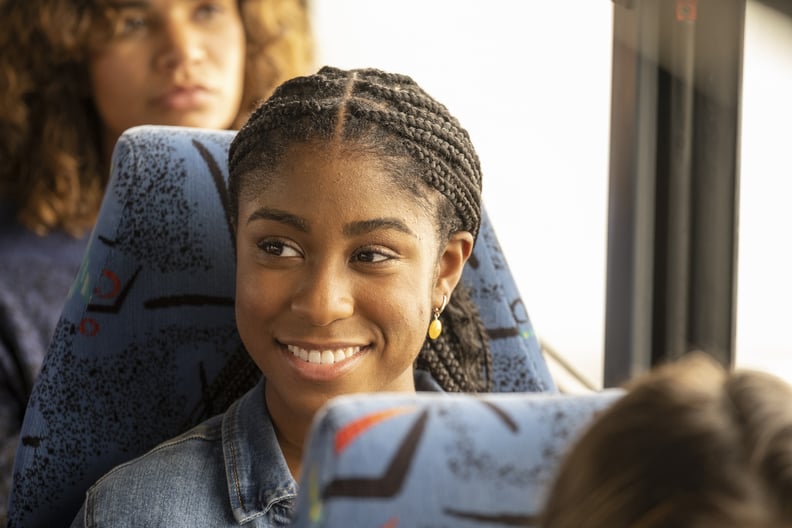 What Happens to Deja in the "This Is Us" Season 6 Finale?
Deja, who has just started her medical residency, reveals at the get-together set up for saying goodbye to Rebecca that she's pregnant. In episode 17, the identity of the father of Deja's child is disclosed to be none other than her teenage sweetheart, Malik. Much to Randall's excitement, Deja reveals that she's having a boy, who she decides to name after Randall's biological father, William (Ron Cephas Jones). "Your grandson is gonna be named after a man I never met. But I know him. 'Cause I know you," Deja says as she shares the exciting news with Randall in an emotional moment in the series finale.
09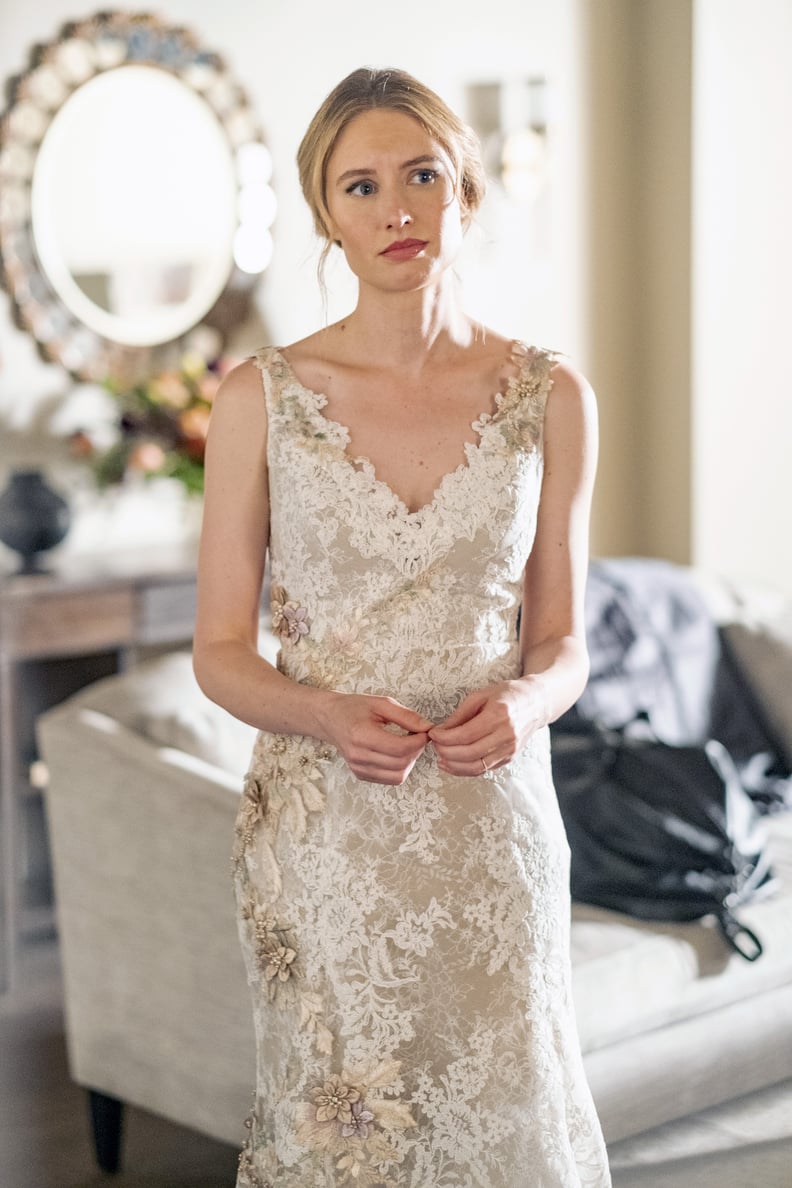 What Happens to Madison in the "This Is Us" Season 6 Finale?
Following their breakup, Madison and Kevin agree to coparent their twins amicably. Through her fantasy bookclub meeting, her path crosses with Elijah's, whom she begins dating down the road. And though Kevin and Elijah don't necessarily get along well, the two work on getting to know each other better for a harmonious family dynamic. Madison and Elijah get married soon enough and even share a child. Over time, Elijah blends in well with the Pearson family.
10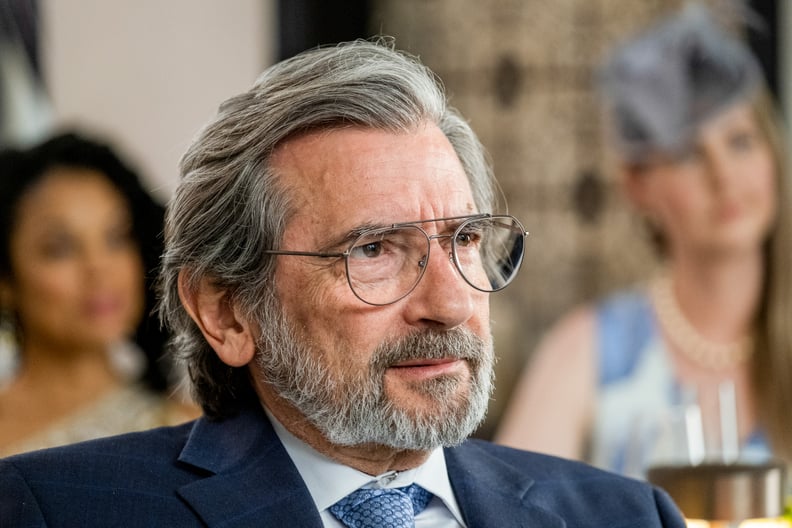 What Happens to Nicky in the "This Is Us" Season 6 Finale?
After pining after his young love, Sally, for over five decades, when Nicky finally tracks her down, she turns out to be married. While their reunion doesn't go as planned, the universe finally puts the rights person in his path, as Rebecca remarks. On his way back, he meets Edie, a flight attendant whom he marries in the future and lives happily with.