Prior to Tying the Knot With Sofia Pernas, Justin Hartley Was Married Twice Before
Justin Hartley had quite the surprise for "This Is Us" fans when it was announced in May 2021 that he tied the knot with fellow actor Sofia Pernas. However, Hartley's marriage to Pernas is actually his third. Prior to romancing Sofia, the actor was first married to soap star Lindsay Korman-Hartley, whom he shares a teenage daughter named Isabella with. After they divorced, he then moved on with "Selling Sunset" star Chrishell Stause, and the two were married for two years before they eventually split in 2019. Their breakup later played out on "Selling Sunset."
While speaking with Haute Living in December 2021, Hartley opened up about his marriage to Pernas. "It's incredible when you're not forcing things. It doesn't have to be that hard," he said. "You just meet the right person and you just go, 'Oh, this is amazing. It's just so wonderful!' You're so attracted and so attached to this person. You just love this person so much."
Speaking about their relationship, Hartley added, "We just have a really great relationship and a really terrific family. It's healthy and it's wonderful." He also said that he's "happier" than he's ever been.
Read up on Hartley's previous (and current) wives ahead.
01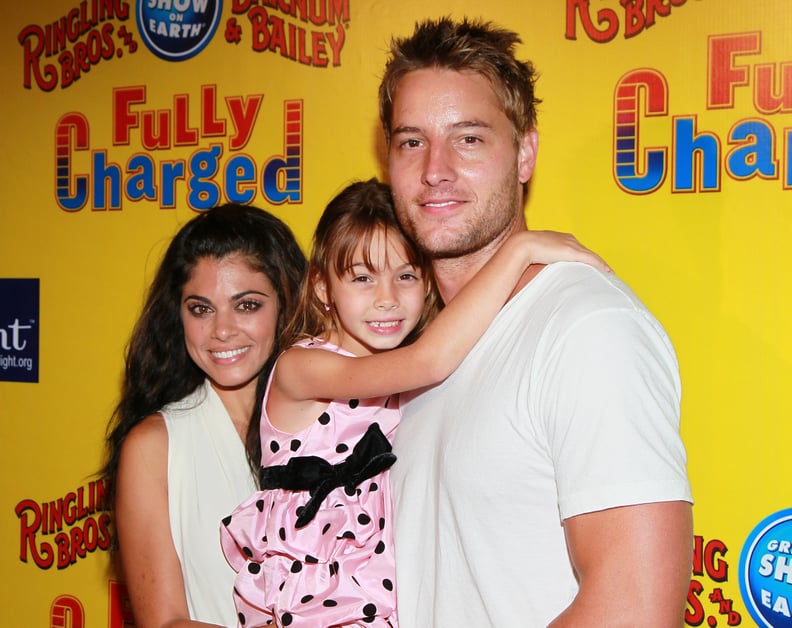 Lindsay Korman-Hartley
Hartley and Korman-Hartley first met on the set of "Passions" in 2003, and they tied the knot a year later in May. During their eight-year marriage, the couple had a vow renewal ceremony and welcomed a daughter named Isabella in 2004. However, their relationship eventually came to an end in May 2012 when Korman-Hartley filed for divorce from the actor, citing "irreconcilable differences."
Despite their split, the pair are committed to coparenting Isabella. "Communication [is key]," Hartley told Us Weekly back in September 2019. "It's nothing new. Communication and an understanding of where everyone's coming from and realizing that it's hard. As much as you try to put yourself in other people's shoes, you're never fully going to be able to do it, but you should just make the effort . . . I get a lot of help from my ex-wife."
02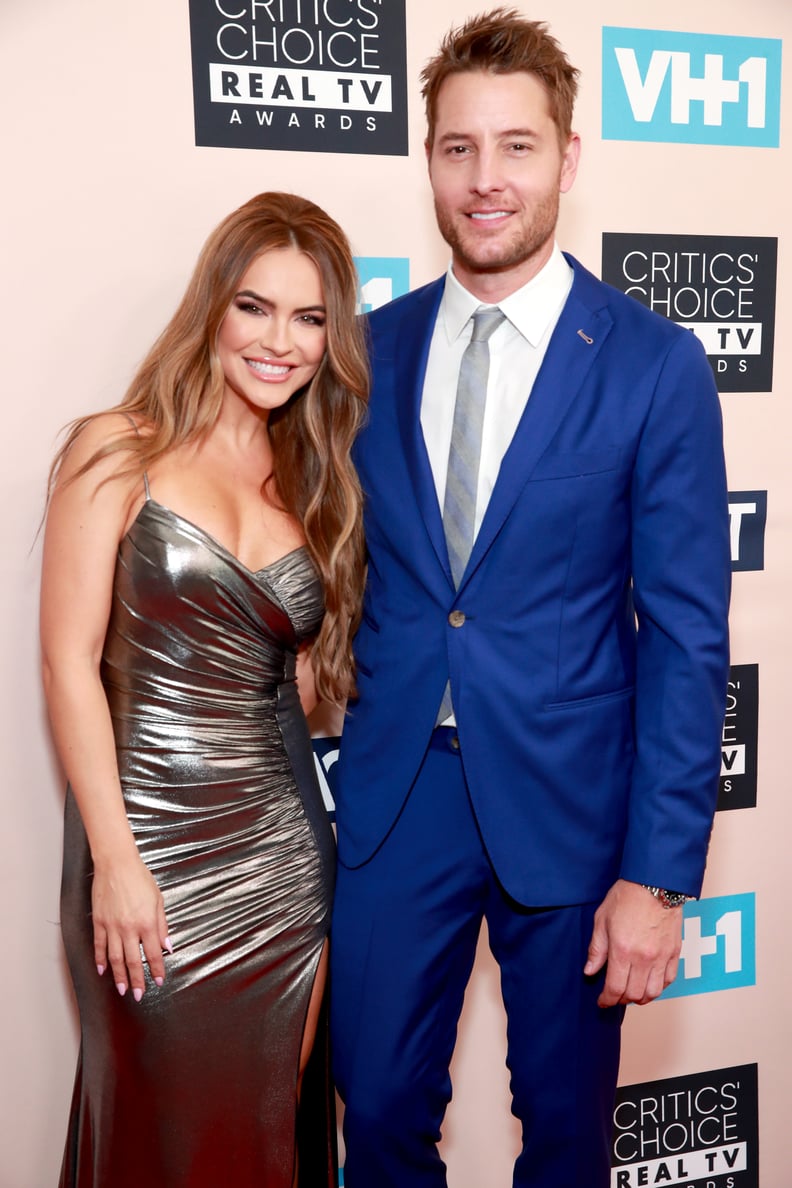 Chrishell Stause
After being set up by a mutual friend, Hartley began dating Stause in late 2013. They got engaged nearly three years later, and in October 2017, they tied the knot in an intimate outdoor ceremony. Throughout their time together, the pair shared a slew of sweet moments, including PDA-filled red carpet appearances and fun date nights.
In November 2019, however, Hartley filed for divorce from Stause, citing "irreconcilable differences" and noting July 8, 2019 as the date of separation — though it's worth noting that their last public appearance together was at a Hollywood Foreign Press Association Golden Globes event in Los Angeles on Nov. 14, 2019. According to Us Weekly, the "divorce filing was a big surprise to everyone around the couple in terms of their friends."
Stause later opened up about the split in an interview with Entertainment Tonight, saying, it was "very unfortunate." "I obviously really, truly love him, and it's unfortunate the way that everything happened and the timing of everything," she added. "Hopefully we can get to a place where one day we will look back at this and laugh. I don't know, hopefully . . . relationships are hard." Hartley, on the other hand, has yet to publicly address the divorce himself.
03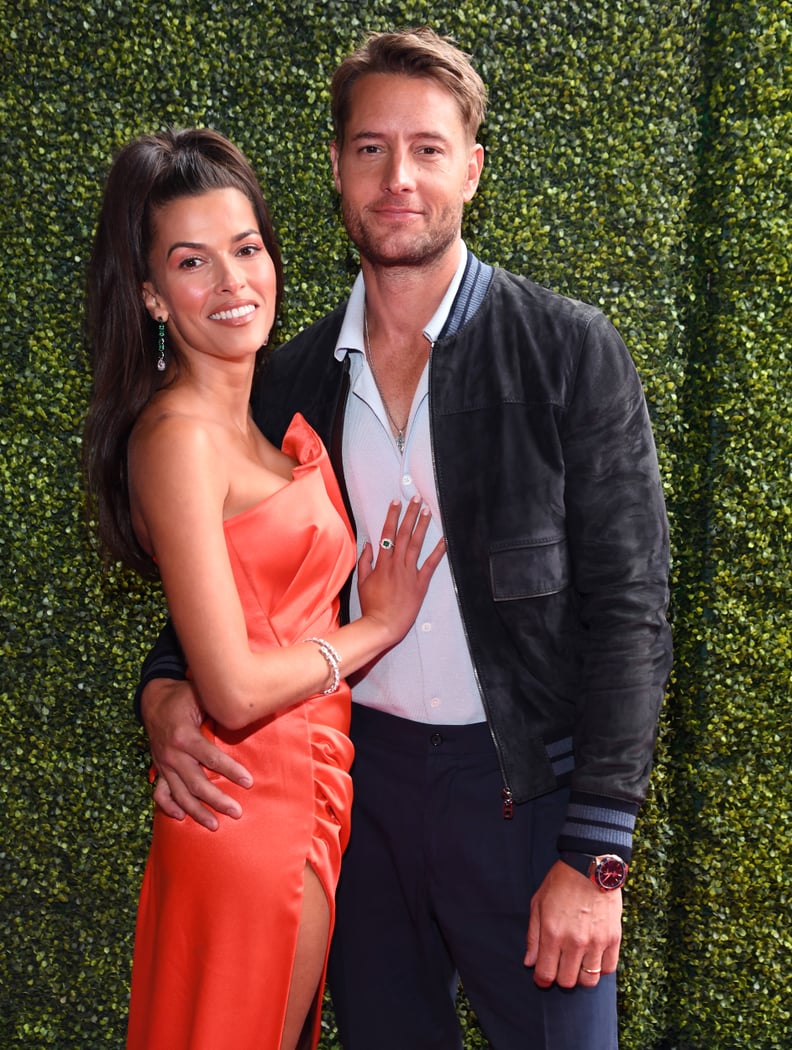 Sofia Pernas
Just days after making their red carpet debut at the 2021 MTV Movie and TV Awards, news broke that the couple secretly tied the knot in May. Hartley and Pernas first met as costars on the set of "The Young and the Restless" in 2015, but their relationship eventually turned romantic in May of 2020.
Seven months after tying the knot, Hartley opened up about their marriage to Haute Living. "Even though we've only been married a few months, it's hard to remember what it was like without her. When I re-met her, I just knew," he gushed. "It's so interesting about the human heart and human mind. It's not a codependency; I'm just at peace with myself. I feel loved and I feel appreciated. I know she feels the same way. We just have a really great relationship and a really terrific family. It's healthy and it's wonderful."
Pernas later spoke about Hartley's most endearing quality in a March 2022 interview with Extra. When asked if he was a good secret-keeper, she said, "No, it's one of the most endearing things about him, though. When Christmas rolls around, he just opens up all the presents before Christmas ever actually becomes Christmas . . . it's sweet."