What Is Liza Koshy's Net Worth?
What Is Liza Koshy's Net Worth? You Might Want to Sit Down For This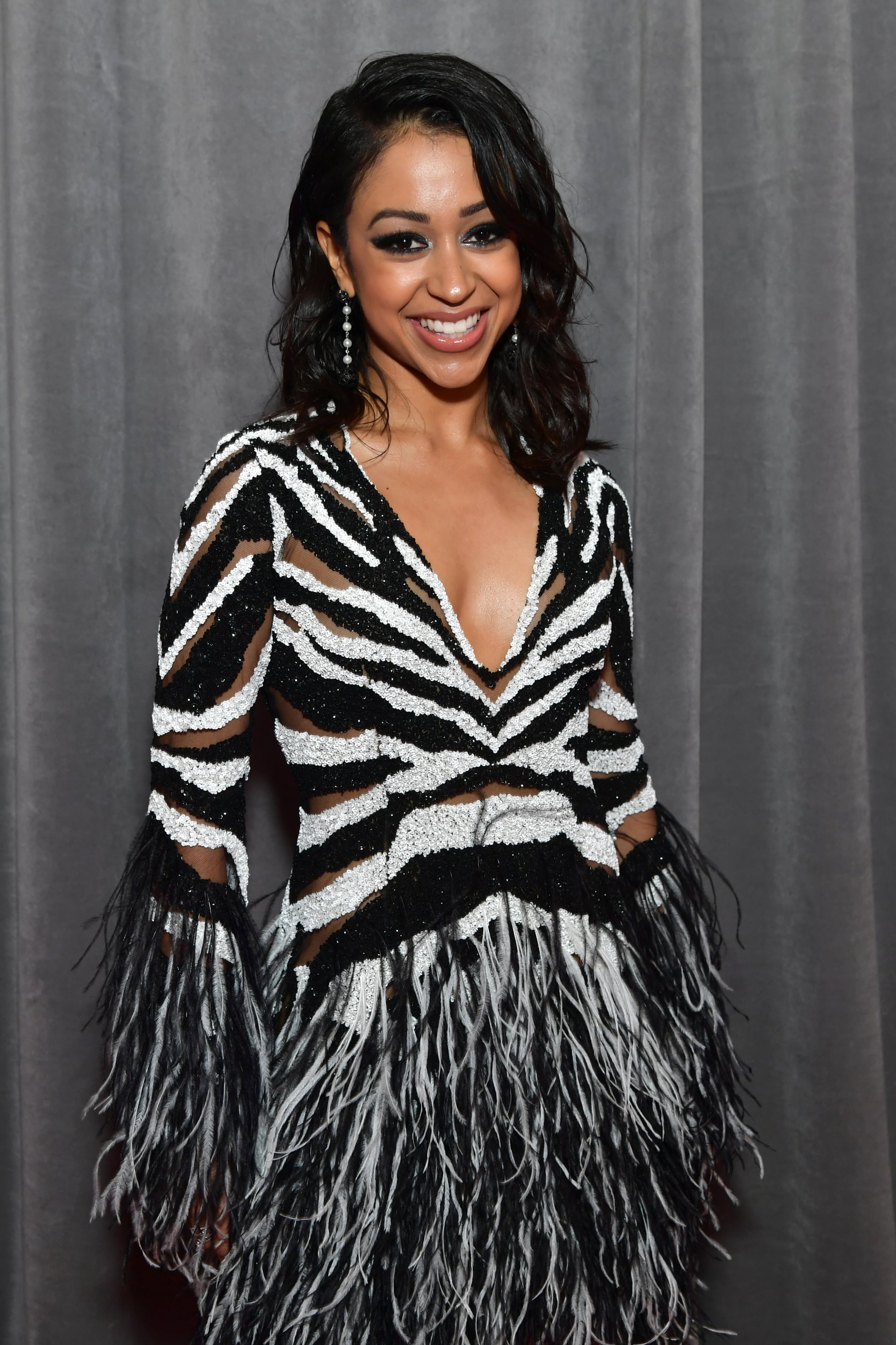 Liza Koshy is a bonafide social A-lister, and her star only continues to rise. Ever since she started her career on Vine in 2013, the 23-year-old vlogger has received four Streamy Awards, four Teen Choice Awards, a Kids' Choice Award, and over 2.5 billion combined views from her two YouTube channels. She was also included in the 2019 Forbes 30 Under 30 list and the Time 2019 list of the 25 Most Influential People on the Internet, as well as Time's 2019 100 Next list. Between her YouTube channels, original YouTube series, Hulu appearances, hosting gigs with Nickelodeon and MTV, and online merch, Liza has made some major bank — but just how much is she worth? Let's break it down.
We'll start with her YouTube income. Since she's part of the YouTube Partnership Program, Liza earns a 55 percent share of ad revenue per every 1,000 views on her videos. Her main channel, Liza Koshy (which includes the videos for her original series, Liza on Demand), has nearly 18 million subscribers, and according to HypeAuditor, she gets an average of about 2 million views on each video, earning her an estimated $20.4K per video after YouTube takes its 45 percent cut. Her second channel, Liza Koshy Too, has about 8 million subscribers, and that channel gets around 1.5 million views on each video, earning her an estimated $13.9K per video after YouTube's cut. The YouTuber currently has 168 videos uploaded on her original channel and 77 videos uploaded on her second channel, so it's possible that she's raked in over $4.5 million in revenue since joining YouTube.
Then there are Liza's other acting gigs. Liza played Violet Adams in the Hulu original horror series Freakish for two seasons, and she's starred in the YouTube Premium series Jingle Ballin', Escape the Night, and her own series, Liza on Demand. She also appeared in the movies Boo! A Madea Halloween and FML. Coming up, she's set to appear in the Netflix dance-comedy movie Work It alongside Sabrina Carpenter. Let's not forget that she also hosted Total Request Live on MTV for two years, as well as the Double Dare revival on Nickelodeon for a year and a half. It's unclear how much she's earned from all her projects, but we have a feeling that it's a pretty sizable amount.
Liza's merch and collaborations significantly contribute to her income as well. She sells her own hoodies, sweatpants, tees, and accessories from an online shop, and though nothing is priced over $59.99, she likely still makes a killing from the sales. She's also collaborated with the Giving Keys, serves as an ambassador for Beyond Meat, and shoots promos for Beats Electronics, which draw four times more viewers than those of other celebrities. Again, it's unclear how much she's earned from these ventures, but we're going to estimate a lot. We have a feeling that it's only a matter of time before she surpasses her ex Dave Dobrik's estimated net worth of $7 million.