"The Dropout" Cast Side By Side With Their Real-Life Counterparts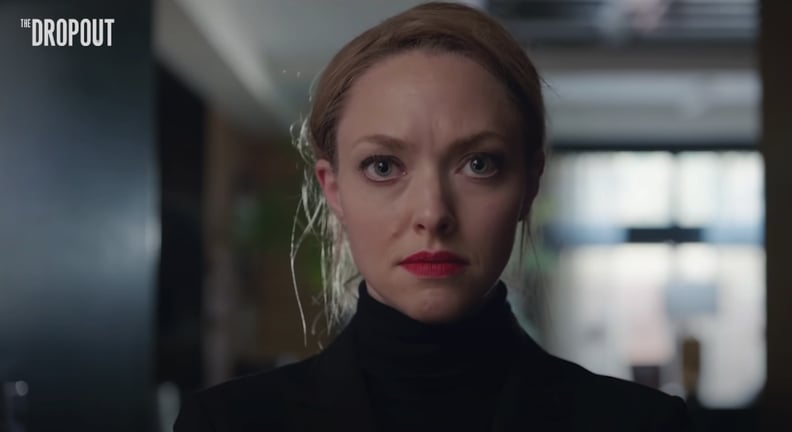 Youtube | Hulu
The unbelievable true story of Elizabeth Holmes's rise and fall has inspired documentaries, podcasts, and now, a drama series. Hulu's "The Dropout" is the latest adaptation of the real-life story of the former billionaire who vowed to make blood testing accessible to the public, claiming the technology that her company, Theranos, developed could detect dozens of health-related issues with just a pinprick's worth of blood. But her lofty dreams came crashing down after a whistle-blower revealed the company was a house of cards and the technology just didn't work.
While some aspects of "The Dropout" will be dramatized, many of the show's characters are based on the real people involved in the Theranos scandal. From Holmes to Tyler Schultz, here are the real-life counterparts of the characters from "The Dropout."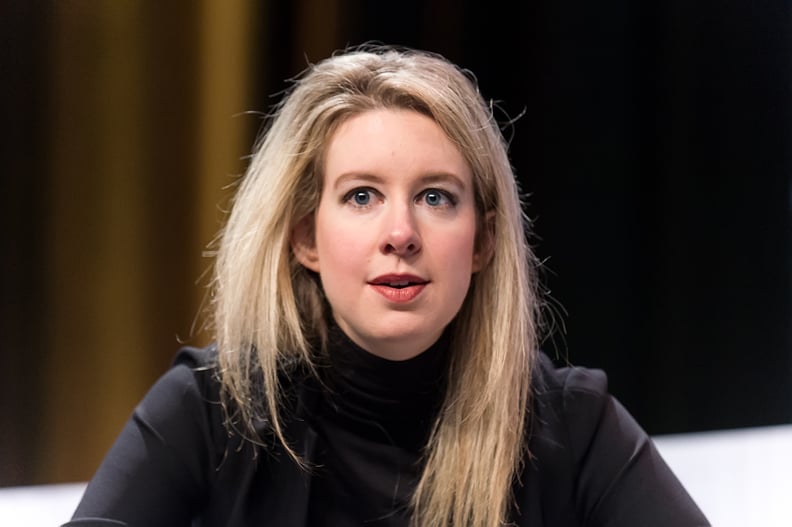 Elizabeth Holmes in Real Life
Holmes founded Theranos in 2003 after dropping out of Stanford University in her sophomore year. Touting a game-changing miniature testing device that could run dozens of medical tests on a single drop of blood, Holmes convinced scientists to work for her and investors to sink millions into her company. The only problem was her technology simply never worked.
By deceiving her investors and keeping her employees quiet about her faulty tech through intimidation and NDAs, Holmes managed to become the youngest self-made billionaire by 2015, with her company valued at $9 billion.
Following a devastating exposé by the Wall Street Journal and an investigation by the United States Securities and Exchange Commission, Holmes was charged with two counts of conspiracy to commit wire fraud and nine counts of wire fraud. She was found guilty on four of those counts. She faces up to 20 years in prison for her crimes.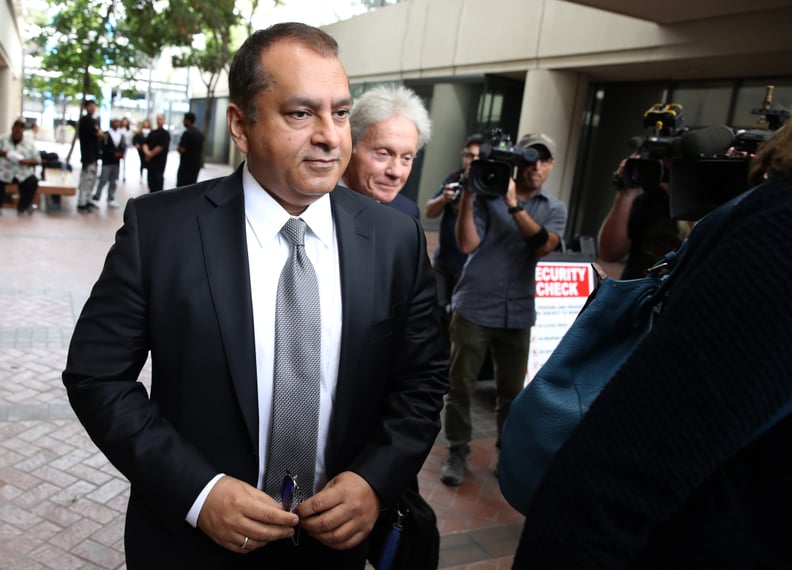 Sunny Balwani in Real Life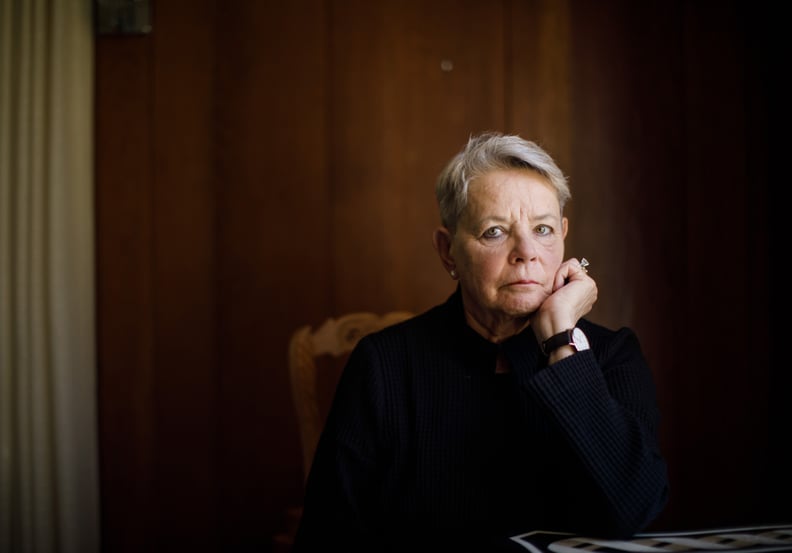 Phyllis Gardner in Real Life
Dr. Phyllis Gardner was an early critic of Holmes's business aspirations at Stanford, where she served as a medical school professor. In the early 2000s, before she dropped out, Holmes discussed her ideas with Gardner. At the time, her future business hinged on a patch that could detect infections in a person and dispense antibiotics according to the diagnosis. Gardner conveyed to Holmes that, for several reasons, her idea was not realistic, but that didn't stop Holmes from pursuing her med-tech dreams and being branded "brilliant" by the media and Silicon Valley investors who'd fallen hook, line, and sinker for her cons.
"The hubris of that just drove me insane," she told Refinery29 in 2019. "Don't call her 'brilliant.' She is just a whipper-snapper kid. It was very tough for me all those years, and part of it was that women were idolizing her. I didn't like that they were idolizing a fraud. . . . I don't want anyone to think this has anything to do with anti-woman bias. This has everything to do with anti-sociopath virus. . . . I just am glad that she is done shamming the world and endangering patients. It drove me crazy."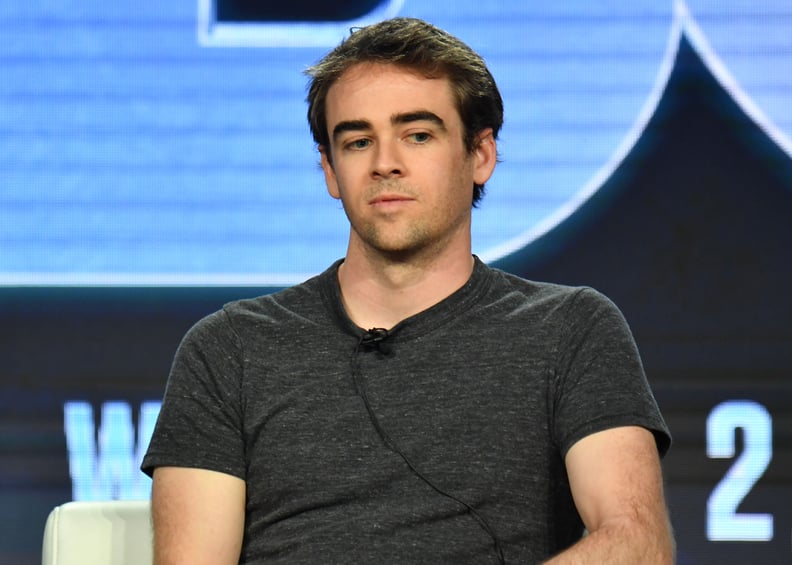 Tyler Shultz in Real Life
Shultz met Holmes through his grandfather, George Shultz, director of Theranos. Shultz was a student at Stanford when he met Holmes and started interning at Theranos his junior year. During his time at the company, however, he began to pick up on failings in the technology that were not being addressed by Holmes or anyone else working at Theranos. When his concerns were ignored, Shultz contacted The Wall Street Journal and New York state's public-health lab to blow the whistle on the fraud being perpetrated at the company, which in part caused its downfall.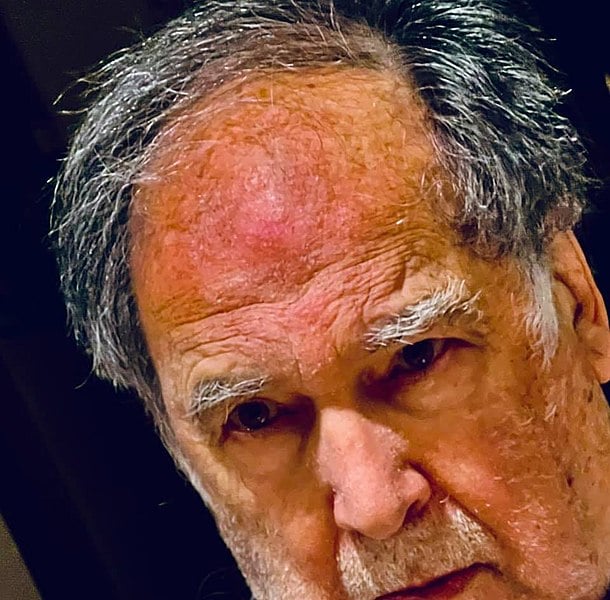 Richard Fuisz in Real Life
Fuisz is a physician, former CIA agent, and inventor. Fuisz was friends and a longtime neighbor of the Holmes family and knew Holmes as she was growing up. By the time Theranos started to grow into a giant in 2011, Fuisz was sued by Theranos for allegedly stealing the technology behind its blood testing to create a competitor. He settled with Holmes in 2014.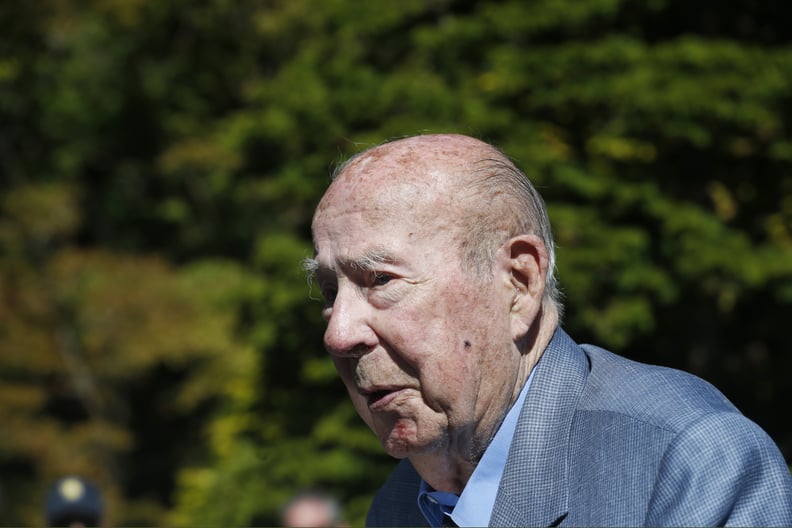 George Shultz in Real Life
In his lifetime, Shultz (Tyler's grandfather) held several positions in the United States government, most notably secretary of state under former President Ronald Reagan. He became a member on the board of directors at Theranos in 2011 and served on the board until 2015 amidst the scandal and fall of the company.
Watch "The Dropout" Trailer