Pam & Tommy Re-Exploits Pamela Anderson's Trauma
"Pam & Tommy" Is the Re-Exploitation of Pamela Anderson's Trauma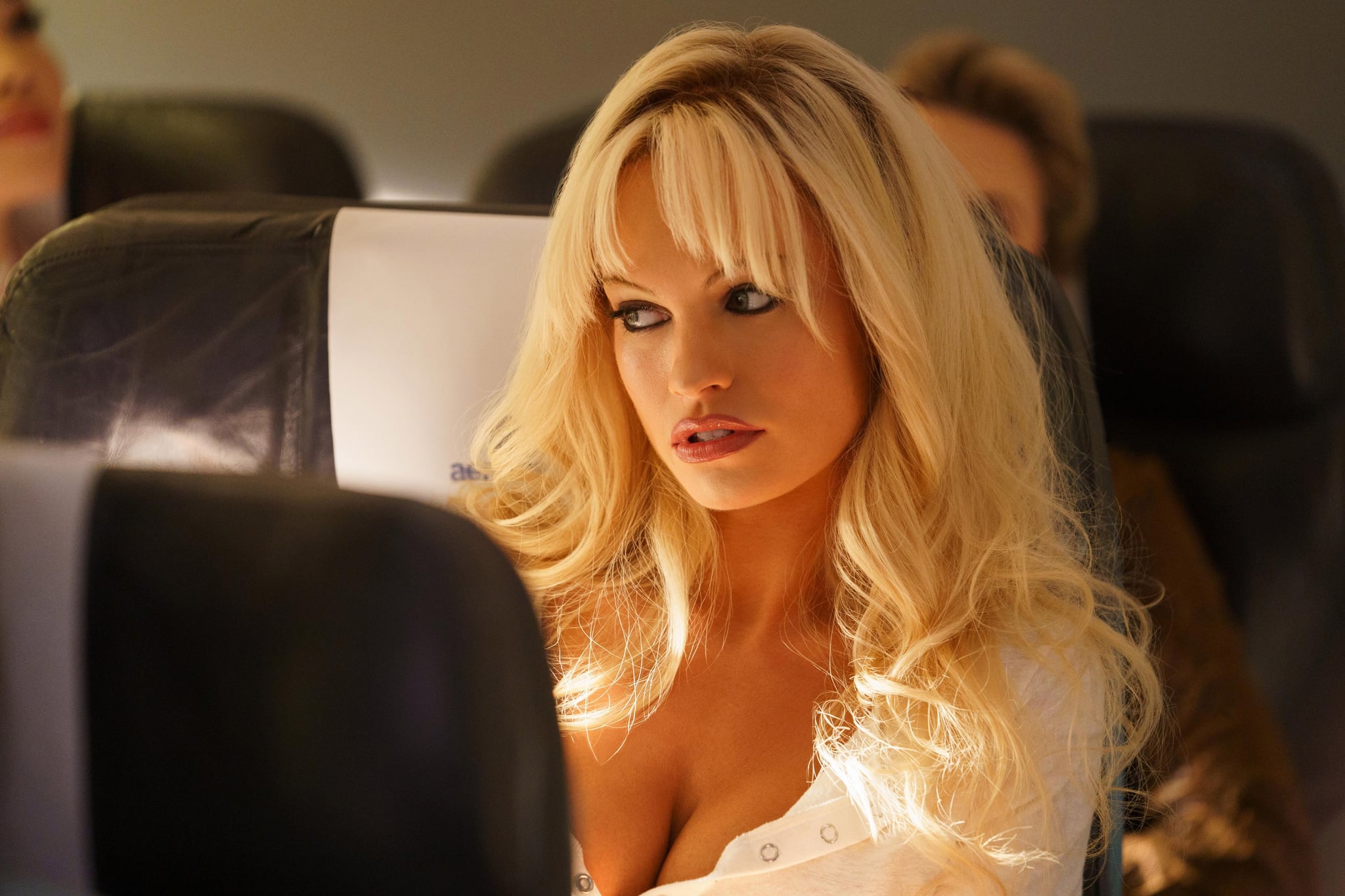 If you Google Pamela Anderson right now, some of the first autocomplete results are "Pamela Anderson marriage," "Pamela Anderson kids," and "Pamela Anderson miscarriage." If Google didn't remove sexually explicit autocomplete predictions, chances are "Pamela Anderson sex tape" would be on the list as well. Thanks to Hulu's recent "Pam & Tommy" miniseries starring Lily James and Sebastian Stan in the titular roles, the public's interest in Anderson's life has been reignited — especially surrounding the infamous release of her and then-husband Lee's explicit homemade videos against her will.
For the most part, "Pam & Tommy" is an accurate retelling of Anderson and Lee's story. It recounts how, in 1995, Rand Gauthier — a jilted electrician Lee fired — stole a safe from the couple's Malibu, CA, home after Lee refused to pay him for his services. Gauthier figured he could sell the valuables inside to recoup what he was owed, but he unwittingly came into possession of the couple's private videos of themselves having sex. He connected with a porn-industry pal to start selling the tape and then commenced what's arguably the first "sex-tape scandal" in Hollywood history. Anderson and Lee fought tooth and nail to stop the distribution of the tape in court but lost, and their sex tape ultimately became the bestselling sex tape in history at the time.
"Pam & Tommy" doesn't ignore the violation of privacy the couple experienced as the world intruded on their most personal moments. In March, James, who plays Anderson in the series, told Variety this disturbing quality of Hollywood's fishbowl — how celebrities' lives and misfortunes are commodified and exploited — was something they wanted to explore with the show. "I think these violations of privacy happen way too often — and the way that the media responds and us, as a society, respond is often so awful, particularly toward women. There are these huge double standards, women are torn down and reduced… So I think we really need to look at that," she said.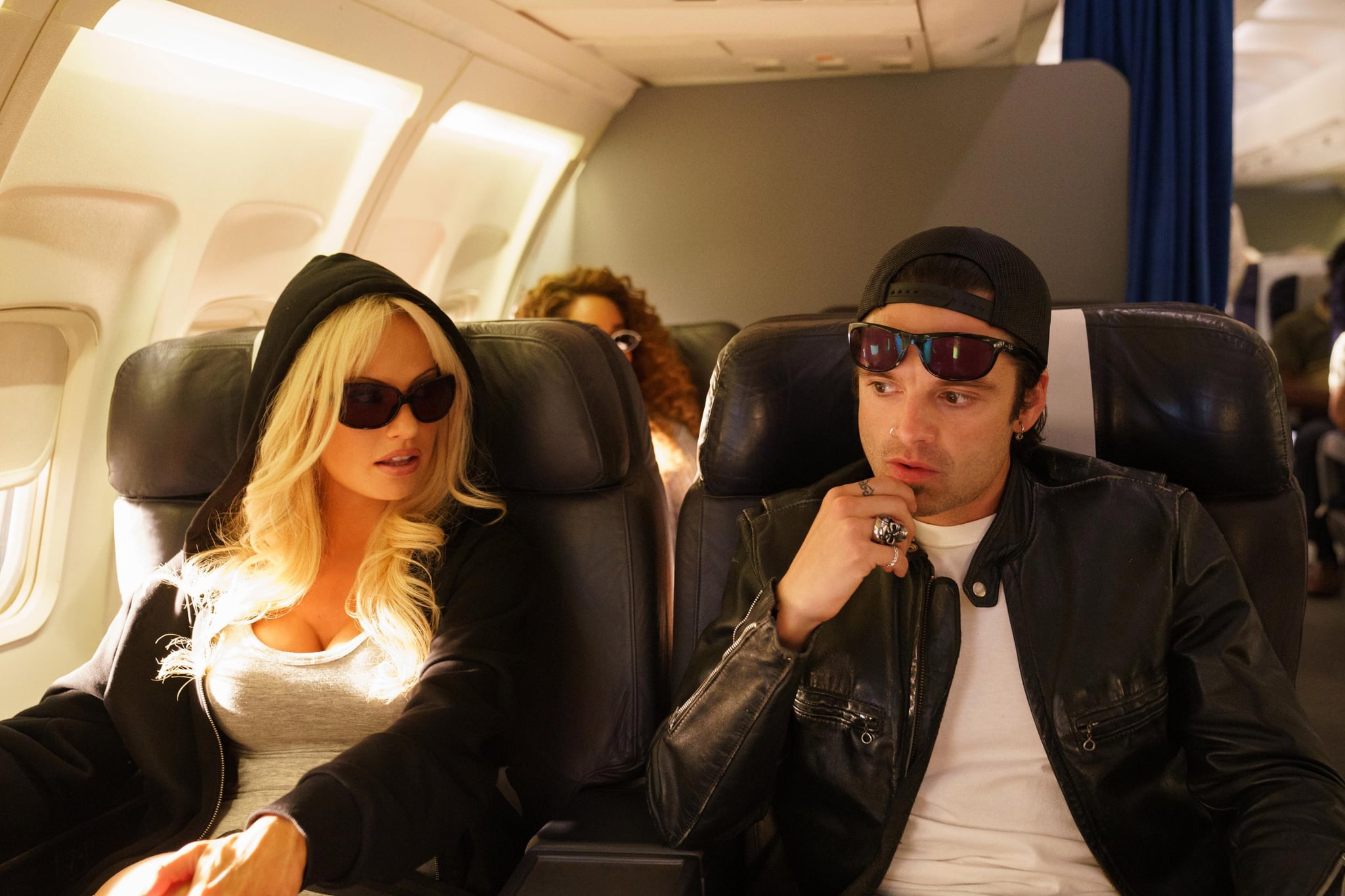 But there's a lot of irony in that statement. While "Pam & Tommy" condemns the people who watched, copied, and redistributed Anderson and Lee's sex tape, director Craig Gillespie and everyone behind the project, including James, are essentially doing the same thing. Anderson didn't give her blessing to the creators to make the series, so it ultimately makes this project — which was positioned as "the greatest love story ever sold" — another exploitation of Anderson against her will. Once again, her most private and personal experiences are being dragged through a proverbial media frenzy, and it doesn't end at just the sex tape.
For example, the show isn't an entirely honest recounting of Anderson and Lee's experience. Key events and details were changed for dramatic effect, the least offensive being the timeline of their marriage (they didn't get together on Anderson's birthday but rather on New Year's Eve in 1994) and the most offensive being the circumstances surrounding Anderson's miscarriage. "Pam & Tommy" bumps Anderson's miscarriage to take place amid the sex-tape scandal when, in reality, the safe vanished in November 1995, and Pam miscarried five months prior.
I'm not saying "Pam & Tommy" is a bad show. Sure, watching Stan talk to a prosthetic penis as the larger-than-life Lee is comical. If it had Anderson and Lee's stamp of approval, I might have felt less guilty about watching. But it wasn't approved. In fact, Anderson ignored James's request to chat, forcing James to resort to watching old interviews and "Baywatch" to nail down her portrayal.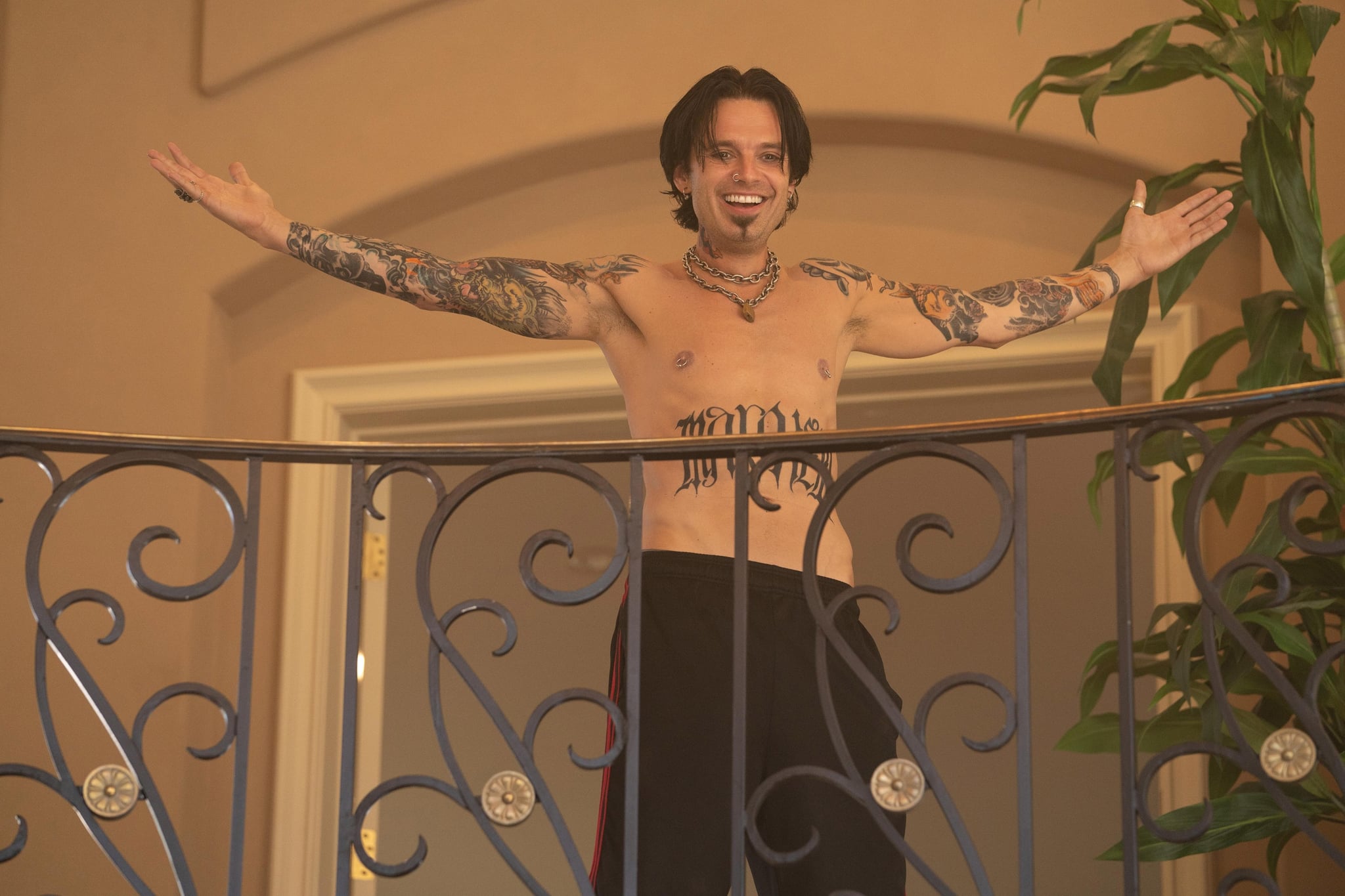 It's not hard to imagine why Anderson wasn't thrilled about this moment in her life being brought to the forefront again through a miniseries dramatization. Sex tapes have become standard for exploiting celebrities, like in the cases of Kim Kardashian and Ray J or Paris Hilton and Rick Salomon. In most cases, the names of the men involved in these sex tapes are forgotten because, for centuries, women have been treated drastically differently than men in the same situations.
It's no surprise Anderson and Lee's sex-tape scandal impacted Anderson and her career more than Lee. If anything, the sex tape made the drummer cooler to his peers. In a 2014 Rolling Stone article about the scandal, Amanda Chicago Lewis wrote that the tape let everyone know Lee had one of the "biggest dicks in rock and roll." Meanwhile, Pam toiled over protecting her career, another reality "Pam & Tommy" doesn't ignore. It recounts how the tape — paired with Anderson's career decline after her debut movie, "Barb Wire," flopped, and Mötley Crüe's star faded as they fell behind the rise of grunge — weighed heavy on the couple. They tried a few times to make their marriage work, but Anderson filed for divorce in February 1998. In 2008, the couple got back together, but they officially ended things in 2010 on amicable terms. Anderson told Howard Stern in 2015 that she's never "been out of love" with Lee.
There's some comfort in knowing there are now laws protecting people from involuntary distribution of sex tapes and revenge porn. Forty-two states and the District of Columbia have specific laws outlawing the distribution of revenge porn that didn't exist when Gauthier stole Anderson and Lee's sex tape in the '90s. In other words, this story probably wouldn't play out the same way it did in the '90s in 2022. But there are still no laws that prevent Hollywood's creatives from rehashing those traumas in miniseries.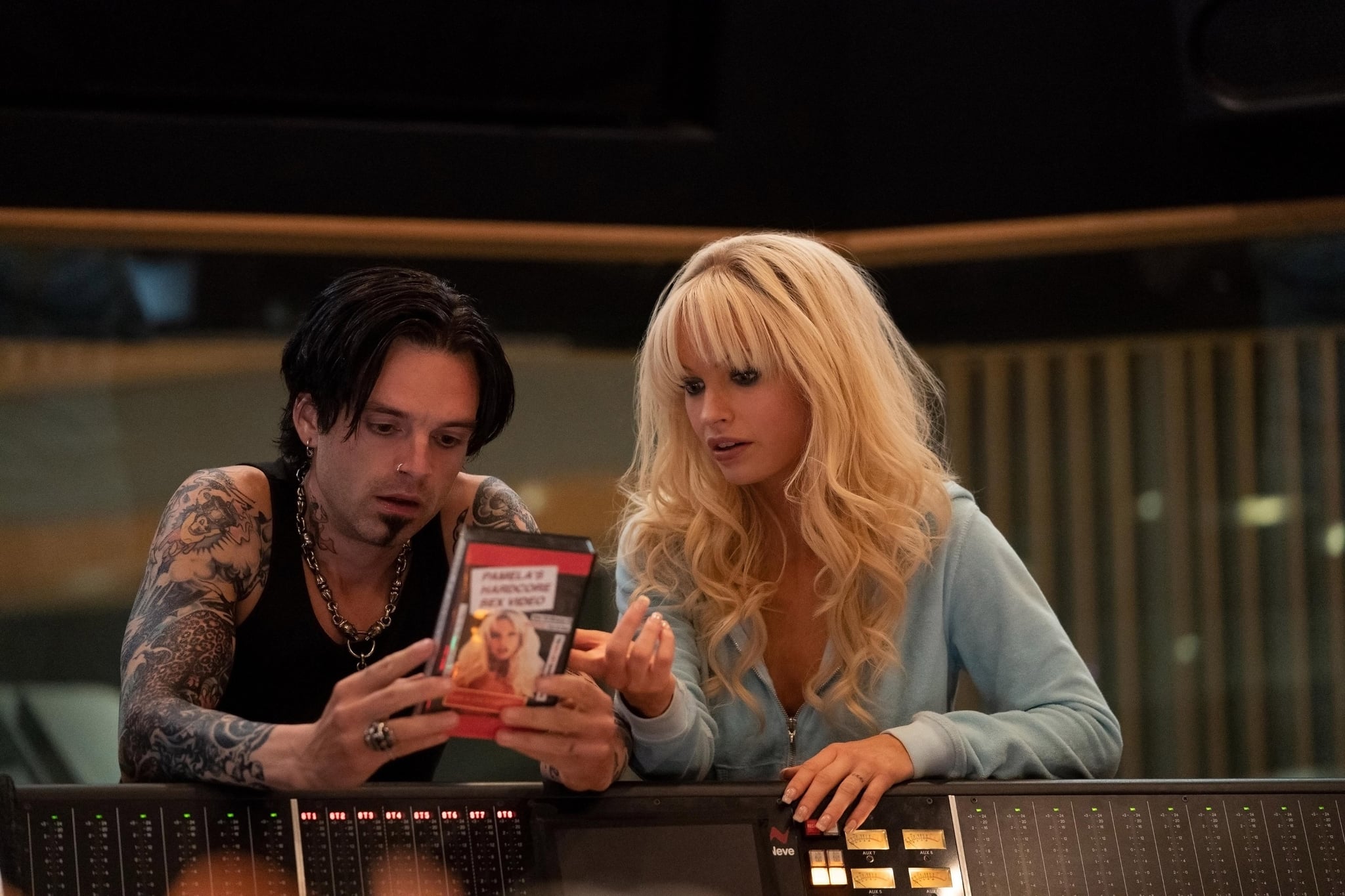 Whatever good "Pam & Tommy" aimed to do was canceled out by the cycle of exploiting celebrity trauma it perpetuates. While Anderson may never watch the Hulu miniseries, she will have her say in an upcoming Netflix documentary that's been in the works for several years. The unnamed Ryan White-directed film will show fans never-before-seen footage and exclusive interviews from the last 30 years, allowing Anderson the chance to clarify anything "Pam & Tommy" gets wrong. Will it be as entertaining or dramatic as "Pam & Tommy"? That remains to be seen. But at least Anderson is the one telling the story.