Why Did Pamela Anderson and Tommy Lee Divorce?
Here's Why Pamela Anderson and Tommy Lee Got Divorced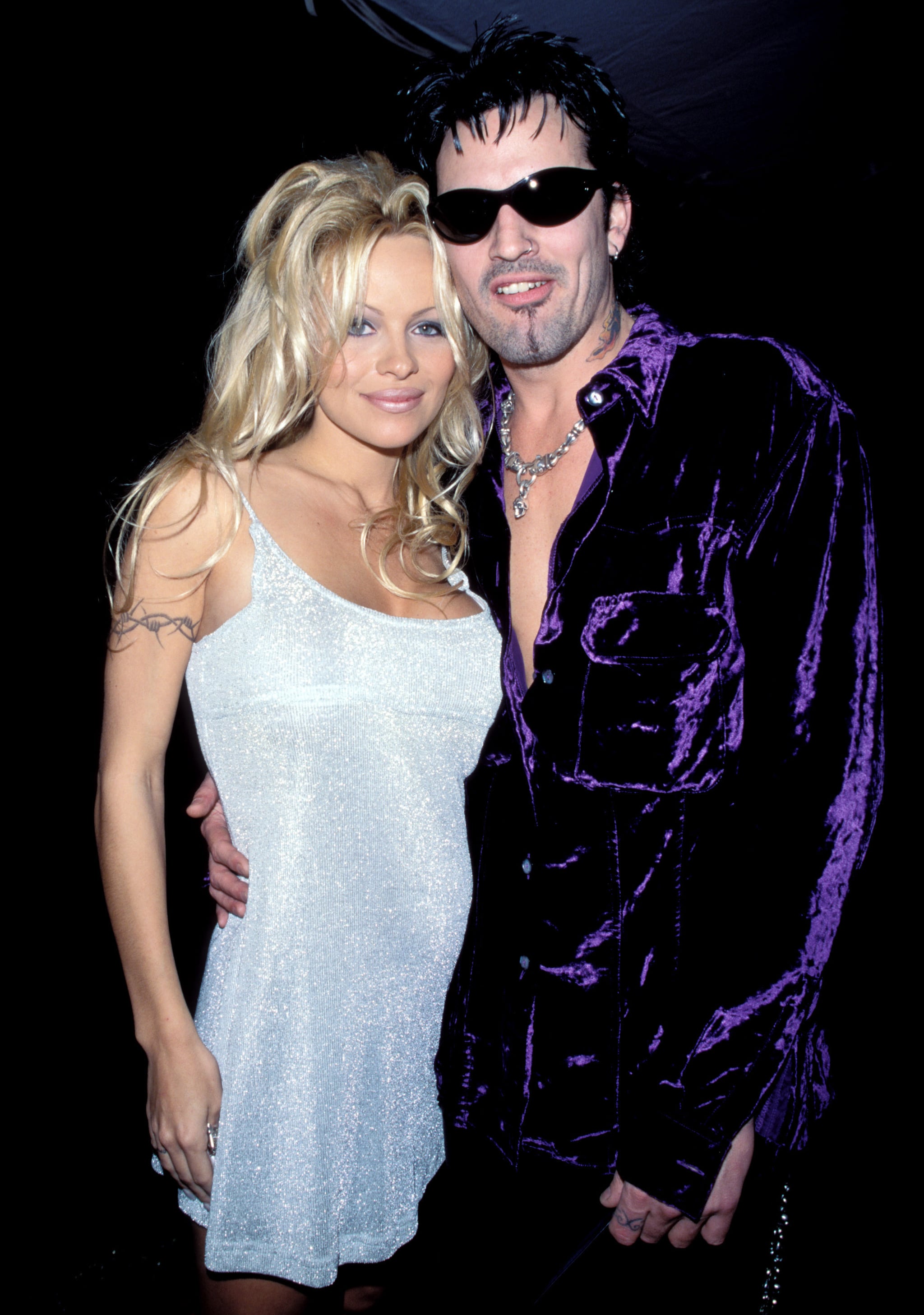 Pamela Anderson and Tommy Lee's love story is being revisited once again thanks to Anderson's new Netflix documentary, "Pamela, a Love Story." The documentary presents Anderson's view of her and Lee's relationship, including the births of their children, Dylan Jagger Lee and Brandon Thomas Lee; and the theft and leakage of their sex tape. Anderson and Lee had a whirlwind romance: the couple wed in February 1995 just four days after they met, and Anderson filed for divorce three years later. So, what went wrong?
In February 1998, Lee was arrested for spousal abuse, child abuse, and unlawful possession of a firearm according to EW. According to police reports, the Mötley Crüe drummer assaulted Anderson while she was holding their 2-month-old son, Dylan, in their Malibu home. Lee was sentenced to six months in prison after pleading no contest to felony spousal battery. Anderson filed for divorce that same February, requesting custody of Dylan and Brandon.
Lee opened up about the incident in his 2001 memoir, "The Dirt," saying he "couldn't understand why Pamela had followed through with pressing charges" against him. "She was probably scared and thought I was some crazy, violent monster; she probably thought she was doing the right thing for the kids; and she probably wanted an easy way out of a difficult situation," he wrote. "As much as I loved Pamela, she had a problem dealing with things."
In her new documentary, Anderson also alleges that Lee would get violently jealous on the set of Baywatch. She also says she never really got over their breakup. "I never got over not being able to make it work with the father of my kids," she explains in the doc. She adds, "Even though I thought I could re-create a family, or fall in love with someone else, it's just not me. So I think that's probably why I keep failing in all my relationships. . . I think I'd rather be alone than not be with the father of my kids."
Anderson and Lee eventually got back together in 2008 before breaking things off for good in 2010. However, they remained committed to raising their children together. "We'll make sure that we're united when we talk to our kids," Anderson told Howard Stern in 2015. "We're doing a great job, I think, because I look around and I look at other parents — I never had nannies, you know. I did this all myself . . . We are completely united. He's not being the friend; he's being the dad."
Lee is now married to internet personality Brittany Furlan, while Anderson filed for divorce from bodyguard Dan Hayhurst after one year of marriage in early 2022.
"Pamela, a Love Story" is streaming on Netflix now.