What's Going on Between SM and HYBE, Explained
What's Going On Between HYBE and SM Entertainment? Let's Break Down the Drama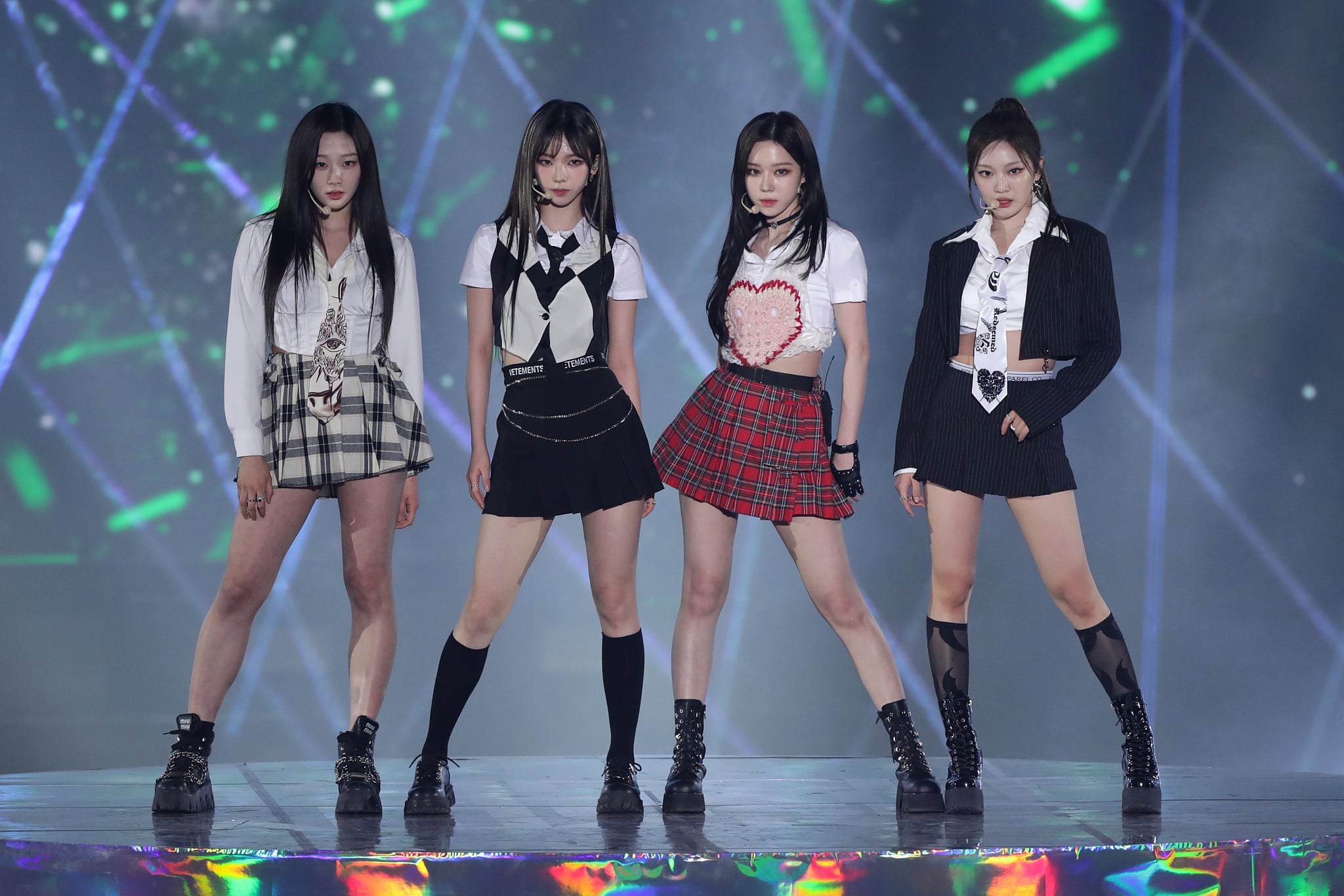 HYBE has grown so much over the past few years. The South Korean entertainment company, which was founded in 2005 as one label known as Big Hit Music, and for a long time, their only artist was BTS. But as the company expanded alongside BTS's success, it made Big Hit a subsidiary label and began acquiring other Korean labels like Pledis Entertainment, Source Music, and has even bought American companies like Scooter Braun's Ithaca Holdings and, most recently, the hip-hop label Quality Control. Despite already dominating so much of the music market, HYBE isn't done growing just yet.
Since August 2021, HYBE has also had its eye on SM Entertainment. However, its efforts to acquire a majority stake in the company has been met with some controversy. Why? Let me break it down for you.
Why Does HYBE Want to Acquire a Majority Stake in SM Entertainment?
SM Entertainment, which was founded in 1995 by record producer Lee Soo-man, has been one of Korea's biggest entertainment companies for decades. It's responsible for helping popularize K-pop across the world with early groups like Girls' Generation, Super Junior, and Shinee, as well as newer acts like ECO, NCT, Red Velvet, SuperM, and Aespa. Since it's a rival company, it would make sense that HYBE would want to join forces with SM Entertainment in order to make itself a more powerful force within the K-pop industry.
HYBE's plan to acquire SM Entertainment came following news that its founder and largest shareholder, Lee, was planning on selling his stake to a major company so it could further expand SM's reach. Of course, HYBE offered to buy Lee's shares, but so did other companies, like CJ Group and Korean tech giant Kakao.
Has HYBE Succeeded In Acquiring a Majority Stake in SM Entertainment?
On Feb. 7, Yonhap News Agency reported Kakao had become SM Entertainment's second biggest shareholding by buying a 9.05 percent stake in the company. This caused a dispute between SM Entertainment and Lee, who threatened to sue his own company for apparently using illegal business practices by creating new shares without first offering them to existing shareholders in order to win a management dispute.Days later, on Feb. 9, Variety reported Lee struck his own deal with HYBE. As part of their agreement, HYBE would purchase a 14.8 percent stake in SM Entertainment and replace Lee as the company's largest shareholder. HYBE's founder Bang Si-hyuk and Lee said they struck the deal because of their "shared vision" for the future of K-pop. "HYBE fully agrees with former Chief Producer Lee's strategic initiatives including metaverse, a multi-label system, and the sustainable vision campaign," Si-hyuk said in a statement. "Leveraging our capabilities and resources, HYBE will further strengthen the presence of K-pop in the global stage." According to the Los Angeles Times, HYBE is planning on eventually buying up to 40 percent of SM Entertainment.
On March 6, HYBE's goal of acquiring a majority of SM Entertainment drew one step closer when the Seoul Eastern District Court announced that it had sided with Lee and granted a provisionary injunction that would block SM Entertainment from issuing new shares to Kakao. This meant that the previous deal SM Entertainment had made with Kakao to become the company's second-biggest shareholder would not go through. The court explained it came to its decision because the deal was made without their shareholders' consent.
How Did SM Entertainment Respond to HYBE's Involvement?
While Lee thought HYBE taking over SM Entertainment would be best for the company's growth, SM Entertainment's CFO Jang Cheol-hyuk released a YouTube video on Feb. 19 revealing the company overall was opposed to the move. Jang believes that HYBE joining forces with SM Entertainment would create a monopoly in the K-Pop music market. According to US News, a monopoly is "a market where one business acts as the only supplier of a good or service." This basically means that if HYBE takes over SM Entertainment, then HYBE could be seen as in control of most of the K-pop industry. Jang said this would negatively affect K-pop because there would be a lack of "diversity" within the industry since most artists would belong to HYBE. Because this could also leave little room for competition, Jang said HYBE's acquisition of SM Entertainment could lead to a lack of innovation in K-pop, as well as an increase in ticket prices and other goods.
On the flip side, it's important to note that while HYBE, SM, YG, and JYP are the biggest companies in the K-Pop industry, they are by no means the only ones. There's CUBE, Starship, Jellyfish, RBW, and countless other labels that make up the industry and represent many iconic K-Pop groups. HYBE and SM coming together would undoubtedly be impactful, but it does not necessarily mean that it would create a monopoly.
Would HYBE's Majority Stake in SM Entertainment Affect SM's Artists?
Jang believes that HYBE's takeover will also negatively affect SM's artists. "HYBE is already saturated with the artists from its labels. As a result, SM artists will have no choice but to be put on a lower priority," he said.
Despite SM Entertainment's claims, Si-hyuk told CNN in a March 5 interview that HYBE wasn't trying to "take over" the whole K-pop industry. He said the company's main goal in acquiring all these companies was to increase K-pop's popularity around the world. "Globally, [K-pop] is not occupying much of the market," he said. "On the other hand, Latin music and Afrobeats are very rapidly growing. So being where we are, it is more urgent to increase the exposure."
In order to do this, Si-hyuk said he encourages the company's smaller labels to keep their "independence," which contrasts Jang's point that the acquisition would result in a lack of diversity. HYBE also already has a number of labels and varied artists who operate independently under them, from Pledis Entertainment's SEVENTEEN to ADOR's NewJeans.
So, What Happens Next?
Since HYBE's reported goal is to buy up to 40 percent of SM Entertainment (per the Los Angeles Times), it seems it will continue looking for opportunities to expand within the company, but it won't be without some more back and forth.
According to Reuters, on March 6, HYBE had acquired another 0.98 percent stake in SM Entertainment through a tender offer, raising its total stake in the company to 15.78 percent. While their initial tender offer was meant to secure an additional 25% stake in the company, it fell flat because of a price surge in SM's shares.
On March 7, Kakao made a tender offer to secure an additional 35% stake in SM Entertainment after HYBE's tender offer failed. Meanwhile, according to a Korean Herald, at the end of February, HYBE submitted a petition to the Korean Financial Supervisory Service requesting an investigation into the unusual surge in SM's stock price that led to their tender offer failing, believing it to have been a product of stock price manipulation on SM's part.
It looks like this battle for control of SM is a real-life "Game of Thrones.
Image Source: Getty/ Han Myung-Gu