Insecure Emmy Nominations 2022
Issa Rae Reacts to Her Emmy Nom: "I Gotta Give Love to My 'Insecure' Fam"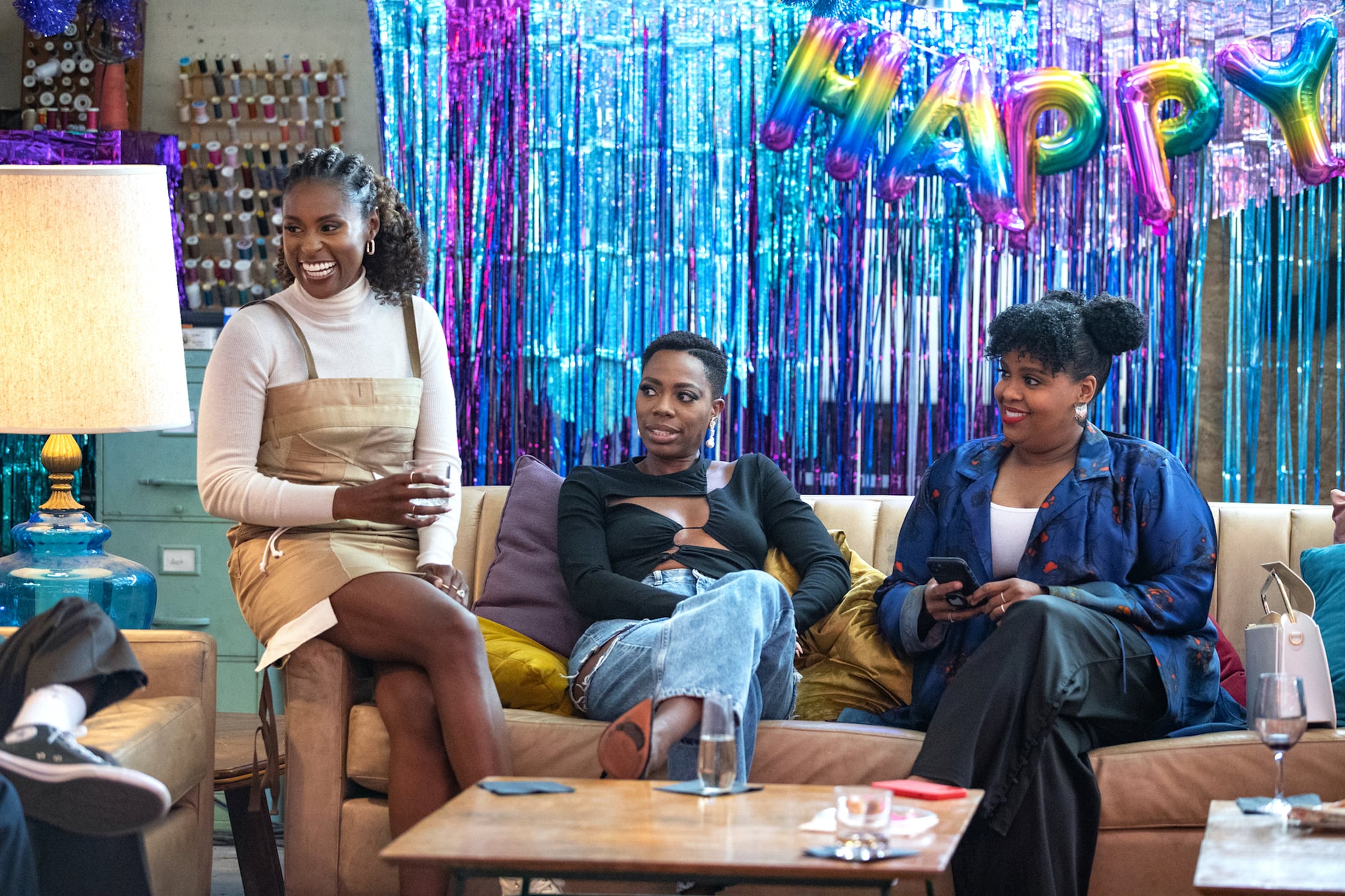 The final season of "Insecure" was among the honorees when the 2022 Emmy Award nominations were announced on July 12. The show, which wrapped up in December 2021, got nominations for outstanding actress in a comedy series for Issa Rae, plus outstanding single-camera picture editing for a comedy series and outstanding cinematography for a single-camera series (half-hour). But the news was still disappointing to fans, since the show missed out on a nomination for outstanding drama series, and no one else from the cast received a nod.
Rae reacted to the new on Tuesday afternoon in an Instagram Story. "Emmy-nominated on a Tuesday?! On a Tuesday?" she said with a big smile. "I gotta give love to my 'Insecure' fam, to Prentice [Penny], Yvonne [Orji], Jay [Ellis], to our amazing writers," she continued. She also gave love to Nena Erb and Ava Berkofsky, who received the show's other two nominations. Then she shouted out other nominees, including Robin Thede and "A Black Lady Sketch Show," Quinta Brunson and "Abbott Elementary," and her "Insecure" costar Natasha Rothwell, who was nominated for her work on "The White Lotus." Rae finished her video with a shout-out to "Just everybody out here winning, everybody Black that's doing it," a reference to her own viral comments about rooting for everybody Black at the 2017 Emmys.
"Insecure" has been nominated 11 times before, including two nods for Rae as lead actress and one for Orji as supporting actress. The first year the show was nominated was in 2020 for outstanding comedy series for season four. The show has only won once before, for editing that year. It's disappointing, though not surprising, that the Emmys — which have been previously criticized for ignoring diverse actors and creators — failed to acknowledge and honor this groundbreaking, hilarious comedy series about Black women and their experiences.
Back in October, Orji opened up to POPSUGAR about the last day on set for the show, which ran five seasons. She said, "[It] was very emotional. Tears were shed. For me, it was realizing [that] this is it, this is really it."
Orji explained, "We knew the end was coming, but we got to the end and it was like, 'Wow, it's not the same anymore. We have to let each other go to do other things.' Love is still there, friendship is still there, but it's not the same. We had a shared experience [where] we all got to be the 'first' in so many different ways and now that has helped us to grow into the people that we are now."
"Nothing will ever be the same, but we won't get these moments again because it already happened for the first time with each other, so now we have to let each other go to go do other dope things," Orji said. "So it was wonderful."
The 74th annual primetime Emmy Awards will air on NBC on Sept. 12.