"13: The Musical" Isn't Based on a True Story, but It Is Inspired by Real Life
The road to Netflix's screen adaptation of Jason Robert Brown's acclaimed broadway musical "13" has been over 10 years in the making. The original musical has had several showings worldwide since its 2007 premiere in Los Angeles, with New York City's Bernard B. Jacobs Theatre and London's Apollo Theater among some of the famous venues it has reached.
"13: The Musical" revitalizes Brown's original story nearly 15 years after its debut and features a strong cast that includes breakout star Eli Golden, along with beloved actors Josh Peck, Peter Hermann, and Debra Messing. The storyline behind the film, which centers around 12-year-old Evan Goldman (Golden) caught in the fallout of his parents' divorce while planning his bar mitzvah, sounds like it could be based on a true story, or at least partially based in reality.
While "13: The Musical" is not a true story, it does draw inspiration from real life. Read on to learn about the background of Netflix's newest musical!
What Is "13: The Musical" About?
Evan Goldman (Golden) is nearing his 13th birthday, which means he has to start planning for a fun-filled bar mitzvah celebration. Evan is used to comfortable living in New York City with his parents, but when they divorce, he's forced to relocate to a small town in Indiana with his mom. The dramatic shift from city living to a small country town interferes with what he originally planned for his bar mitzvah, and as he adjusts to a new school, he must weigh what is important to him: being popular or having true friends. Amid the normal struggles of being a teenager, Evan wonders if a big, flashy party with strangers is more important than celebrating with the people closest to him.
The Inspiration Behind "13: The Musical"
Brown, writer of the original "13," was inspired by his own experience as a teenager when he created the musical. In a 2018 interview with Music Theatre International, Brown explained, "'13' really came from my frustration with being the age I was and what the professional theater felt like. I thought if I do something that is with kids, I get to go back and have those feelings again. I get to go back and share that enthusiasm."
Speaking on the musical's casting, which notably only included teenagers, Brown noted that the decision was influenced by his experiences as a young, aspiring actor. "When I was at French Woods, so much of the material we had to do was to be grown-ups . . . You had to play grown-ups, older teenagers, or play teenagers from a different time," he told Music Theatre International.
"13" was also a way for Brown to create something everyone could relate to in some way. Touching on its popularity among audiences, he explained to Shondaland, "I'll flatter myself and say that if you stay honest to it, this is an experience everybody went through. That feels like such a cliché, but it's literally true. If you're over the age of 13, then you went through being 13. I think it's hard for everybody watching kids go through it and come out the other side of it."
When Did the Original "13" Hit Broadway?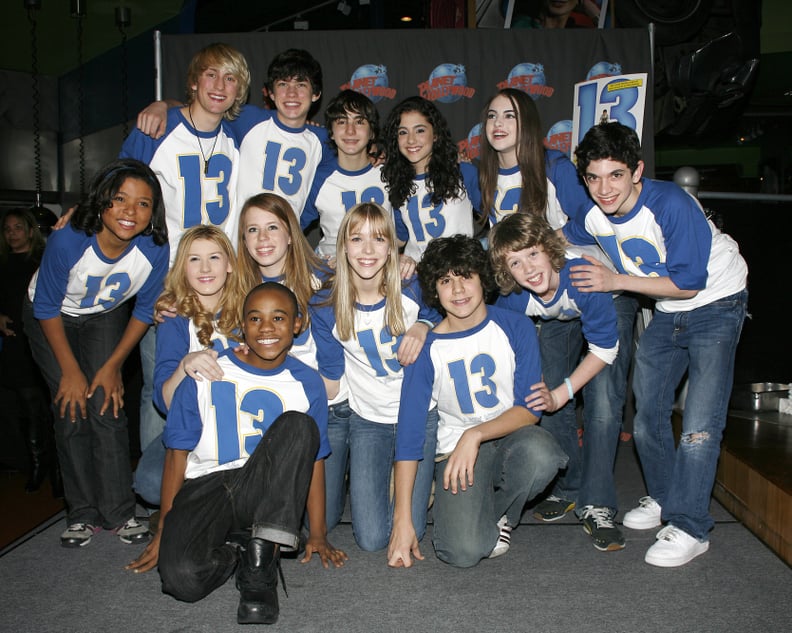 "13" first premiered at the Mark Taper Forum in Los Angeles in January 2007 and ran for one month. Nearly two years after its debut, the musical hit broadway on Oct. 5, 2008, and featured breakout performances from a then-unknown aspiring actress and singer, Ariana Grande, along with Elizabeth Gillies and "Riverdale"'s Graham Phillips. The musical helped to launch the careers of both Grande and Gillies, as they would star together in Nickelodeon's "Victorious" from 2010 to 2013.
Despite "13: The Musical" being a tale of fiction, just about everyone can relate to the film's themes of navigating self-discovery and relationships as a teenager, as well the awkwardness that comes with it. Don't miss "13: The Musical" streaming now on Netflix!