Being a Teen Is Rough in the "13: The Musical" Trailer
The trailer for "13: The Musical" is here. The movie, based on the cult-favorite musical of the same name, follows Evan Goldman (Eli Golden), a 12-year-old getting ready for his bar mitzvah who ends up moving to Indiana and has to make new friends in a new town. The musical was on Broadway in 2008, and the original production featured Ariana Grande and Elizabeth Gillies in their pre-"Victorious" days. The musical was the only one in the history of Broadway to have a cast and band that only included teenagers.
Here's how Netflix describes the movie: "After his parents' divorce, Evan Goldman moves from NYC to small-town Indiana. As his 13th birthday nears, he must master the complex social circles of his new school and win friends by turning his Bar Mitzvah into the coolest party ever. Based on the hugely popular musical '13,' which debuted on Broadway in 2008, '13: The Musical' is a coming-of-age journey through the unforgettable ups and downs of preteen life."
The cast of "13: The Musical" also include Peter Hermann and Debra Messing as Evan's parents, though it doesn't seem like they'll be doing any of the singing. The musical features music by composer Jason Robert Brown.
"13: The Musical" joins Netflix's growing slate of musicals. In 2020, it released its adaptation of "The Prom," and this year, it got Oscar nominations for Andrew Garfield's turn in "Tick, Tick . . . Boom!" in 2021. Later this year, it'll also release a film version of the Broadway musical "Matilda."
Read on for everything we know about "13: The Musical," including the trailer, release date, cast, and music.
"13: The Musical" Trailer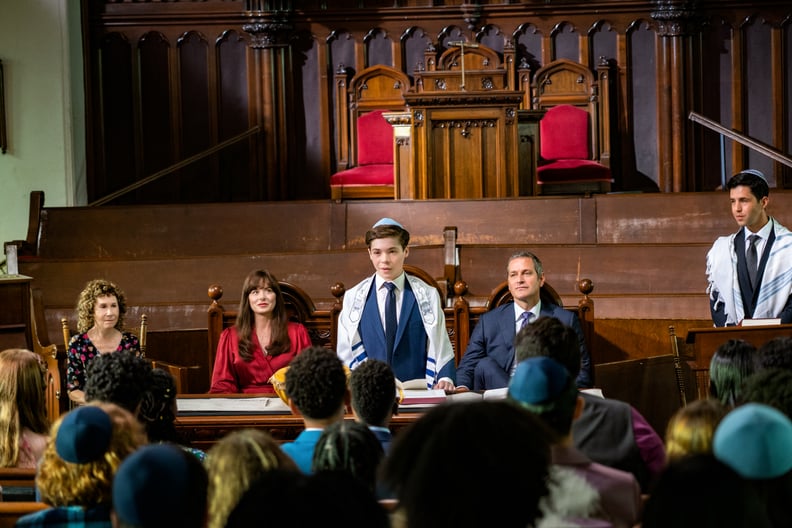 "13: The Musical" Cast
The cast of "13: The Musical" is a mix of adults and teens. On the adult side, Josh Peck plays Rabbi Shapiro, Hermann and Messing play Evan's parents, and Rhea Perlman plays his grandma. Golden is Evan. Gabriella Uhl plays Patrice, Ramon Reed plays Eddie, JD McCrary plays Brett, and Frankie McNellis plays Lucy. Lindsey Blackwell, Jonathan Lengel, Nolen Dubuc, Luke Islam, Shechinah Mpumlwana, Kayleigh Cerezo, Wyatt Moss, Liam Wignall, and Khiyla Aynne round out the cast.