Is Adam Driver Really Singing in Marriage Story?
Marriage Story Isn't the First Time We've Heard Adam Driver Sing (and Yes, That's Really Him)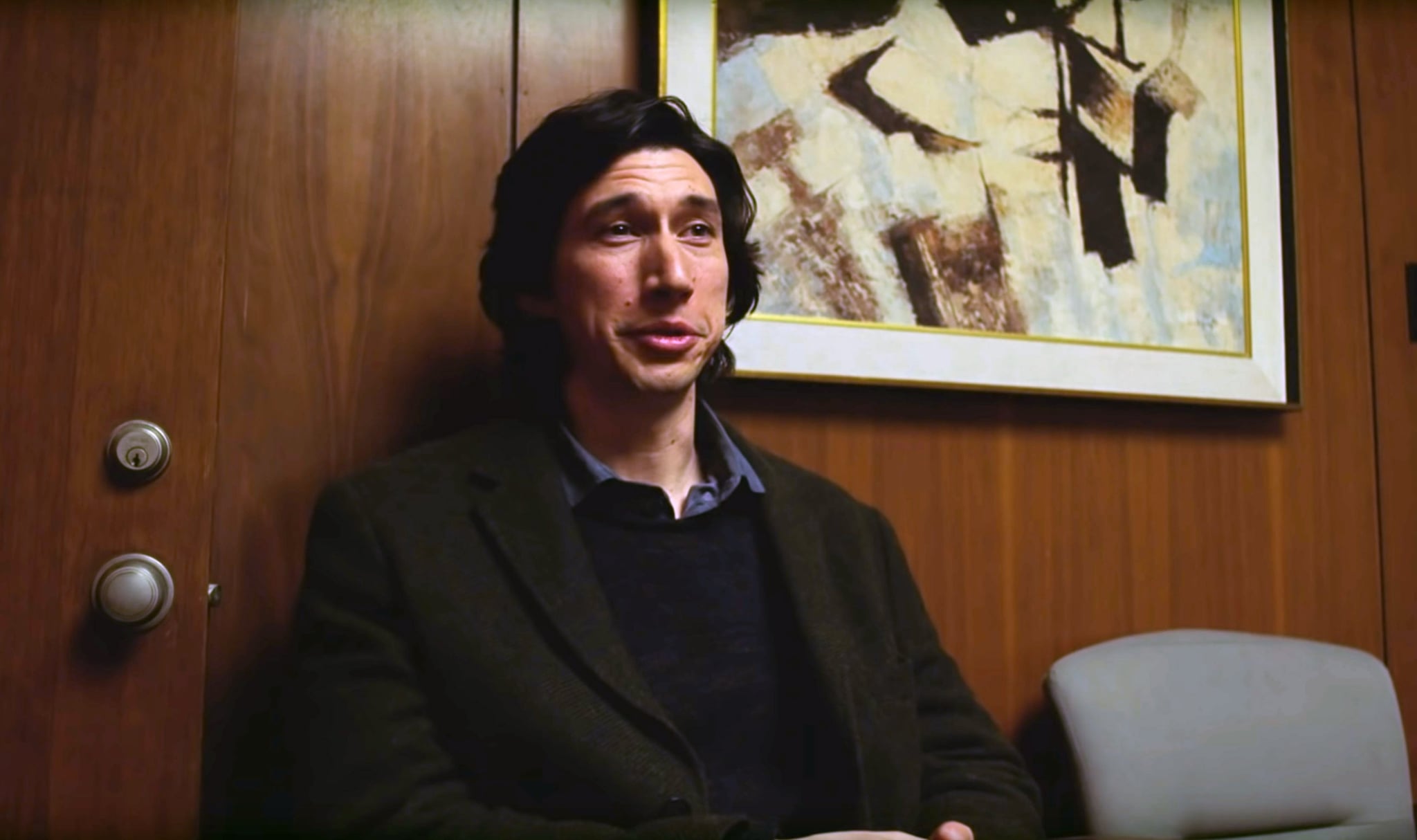 One of the most powerful moments in Marriage Story comes when Adam Driver's character, Charlie, reflects on his failed marriage in an impromptu performance of "Being Alive." If you're wondering if that really is Driver singing, then you'll be pleasantly surprised to learn that it is! Driver tackles the famous Stephen Sondheim song from the musical Company without any assistance or dubbing.
"Where Noah [Baumbach] put it in the script I thought was really beautiful writing," Driver said in a Q&A, per IndieWire. "The two characters started in this polar opposite journey. Before the movie starts, Scarlett [Johansson's character] has already made a decision. She's executing for the first half and building herself and reclaiming the thing she thinks she lost. Whereas Charlie, a director, who is so used to being in control, is now on the back foot. He's playing catch up, and it's not until this spontaneous moment happens . . . does he really start to process not that love is gone, but that it's a transition through something else."
The choice of song is incredibly symbolic, too. It's the famed "11 o'clock number" from Company, a musical whose protagonist, Bobby, spends much of the show struggling with the very idea of entering into a relationship (while all his coupled-up friends deal with struggles of their own). The song comes near the end of the show, as a lonely Bobby reaches a cathartic moment and shifts, midsong, into a willingness to open himself up to love. In the context of Marriage Story, it's equally cathartic for Charlie, but in reverse: he's learning to let go of the past, focus on himself, and heal the wounds caused by his increasingly difficult divorce. Fans of the song will have another unusual version to geek out over soon, too: a Broadway revival of Company is slated for the Spring of 2020, with several roles gender-flipped, including Bobby (now "Bobbie"), who will be played by Tony winner Katrina Lenk.
This actually isn't the first time Driver has sung on film — and his first time singing on screen has a fun Star Wars connection. Driver first showed off his pipes in the 2013 indie musical drama Inside Llewyn Davis, which costarred Oscar Isaac, aka Star Wars' heroic pilot Poe Dameron. Driver sang an original song, "Please Mr. Kennedy," with costars Isaac and Justin Timberlake. After his performance in Marriage Story, it doesn't seem out of the realm of possibility that Driver will wind up singing on film (or even on stage) again in the near future!