Is There an End Credits Scene in Knives Out?
Should You Stick Around For an End Credits Scene in Knives Out? Here's What to Know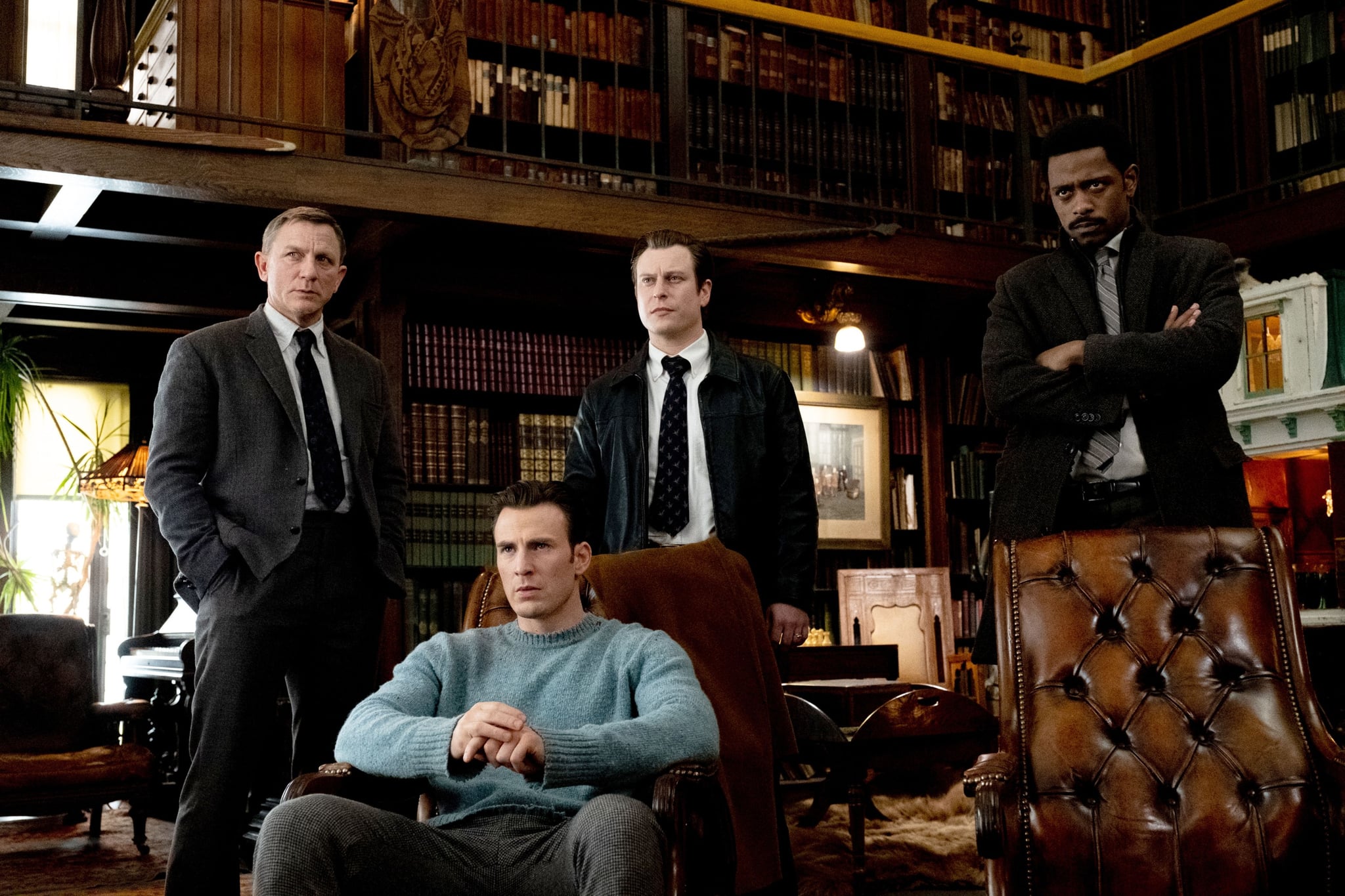 The modern-day murder mystery Knives Out has twists galore, but there's one thing we want to know if it has: an end credits scene. The movie's cast includes actors who are no strangers to movies with post-credits twists, most notably Chris Evans, aka Captain America himself. But if you're headed to see Knives Out, you don't have to sit through the credits — there's no post-credits scene to see.
The lack of a post-credits scene is one of the only "spoilers" that you can hear before the movie without actually giving anything away. In fact, director Rian Johnson went so far as to suggest on Twitter that fans who already planned to see the movie shouldn't even watch the trailers. "New #knivesout trailer ahoy! As always... it doesn't spoil anything BUT it shows plenty of new moments that are best experienced for the first time in the movie. If you're already in for opening night, I recommend coming in clean!" he tweeted.
What we do know about the movie without spoiling things: it's essentially a modern twist on the classic Agatha Christie-style mystery with a detective on the premises to investigate a murder that happens early on, and every suspect has their own secrets and their own potential reasons for committing the crime. Bond himself, Daniel Craig, plays Detective Benoit Blanc, who arrives to unravel the murder of mystery writer Harlan Thrombey (Christopher Plummer). Thrombey's family members gathered there are suspects, and the cast includes Evans, Jamie Lee Curtis, Michael Shannon, Toni Collette, and Don Johnson.
Knives Out is director Johnson's first feature film since 2017's Star Wars: The Last Jedi, and it's actually a bigger first for him as well: it's the first one of his films that he's a producer on! He's written and directed five feature films, including Knives Out, but this is the first time that he has received a producing credit as well. With the success of Knives Out, he's headed back to the Star Wars universe for an as-yet-untitled film in the extended universe, and we can't wait to see!