J Balvin Is Performing a Futuristic VR Concert
Here's Everything We Know About J Balvin's Futuristic VR Concert Coming Soon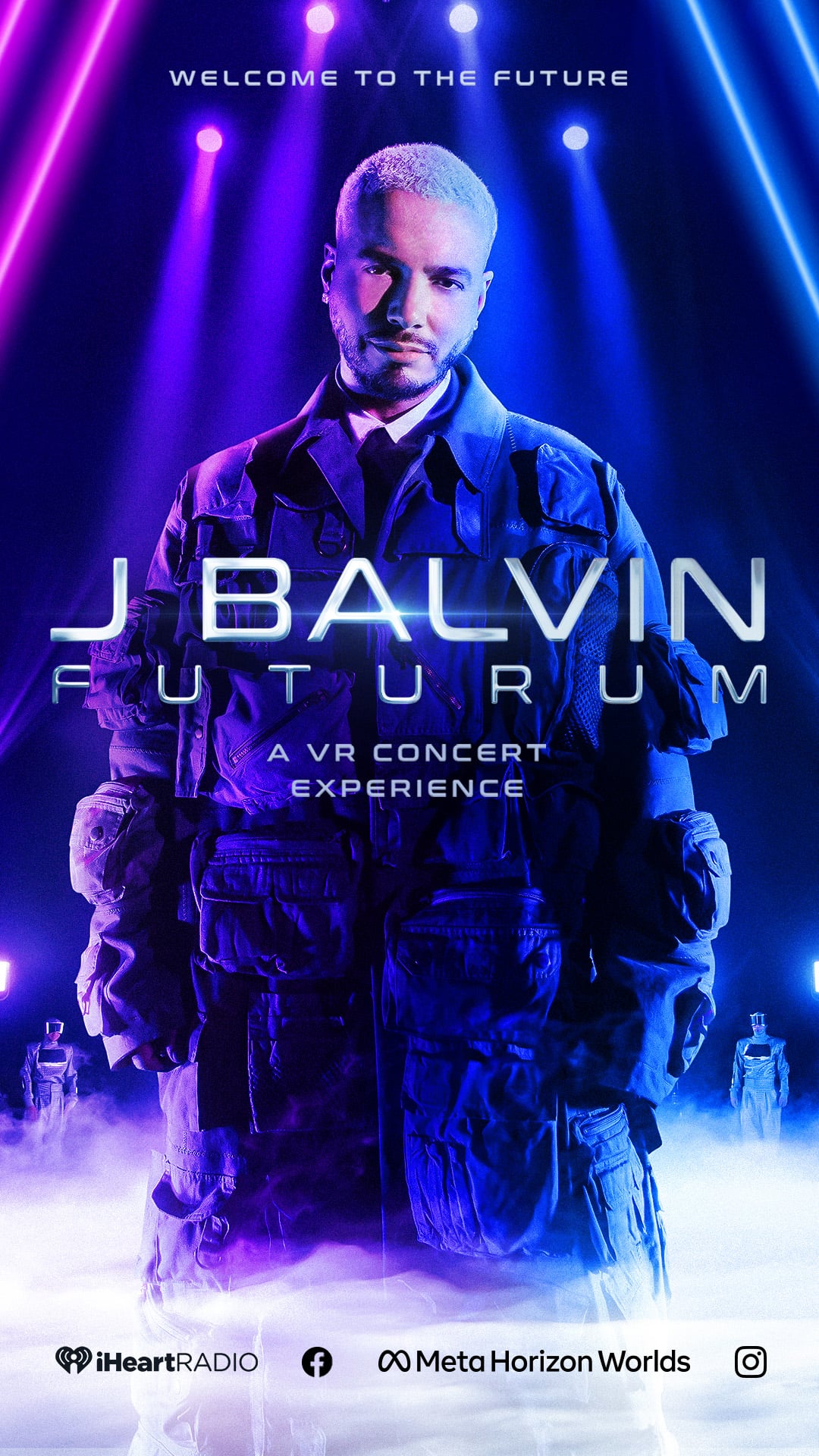 The metaverse is a term we hear tossed around a lot these days. That's because VR —short for virtual reality — has slowly become a part of our actual reality. And it's not just tech companies that are seeing how they can profit from riding this boom. Even music artists are starting to see the benefits. In partnership with iHeartRadio, Meta will be hosting the "J Balvin Futurum: A VR Concert," which kicks off on Feb. 17 at 6 p.m. PT/9 p.m. ET. The 45-minute immersive concert is part of the iHeart Radio Concert Series in VR that will be available to view on iHeart Radio's official Facebook and Instagram pages, Meta Quest TV, and Messenger's Watch Together. Could this become a new trend in live music performances?
The 180-degree concert experience is created specifically for VR with Balvin strapped to a 15-foot robotic arm designed to move along to the beat of the music, high-tech visuals, and even backup dancers. The Colombian artist is set to perform a number of his greatest hits including "La Canción," "I Like It, "No Me Conoce," "Mi Gente" and more.
"I'm always looking for new and innovative ways to expand access to art and the VR space is one with limitless opportunity. The whole show has a futuristic vibe including some crazy robotics twice my size," Balvin stated in a press release. "It will be one of my wildest shows ever and I'm grateful to Meta and iHeart for the unique collaboration and the platform to explore my passion for technology in a way that allows my fans to experience my music together in a different way."
This isn't the first VR concert iHeartRadio puts together. Previous performances include John Legend, Carrie Underwood, and Kim Petras.
If you're interested in tuning in, subscribe here to receive a reminder notification. If you're a Meta Quest 2 and Quest Pro user, you can watch the concert in Horizon Venues by downloading the app.
The mainstream appeal of virtual reality is clearly making its way. The question is: Is it here to stay?
Image Source: Courtesy of Meta