J Balvin Calls Out the 2021 Latin Grammys on Twitter
J Balvin Slams the Latin Grammys: "They Don't Value Us, but They Need Us"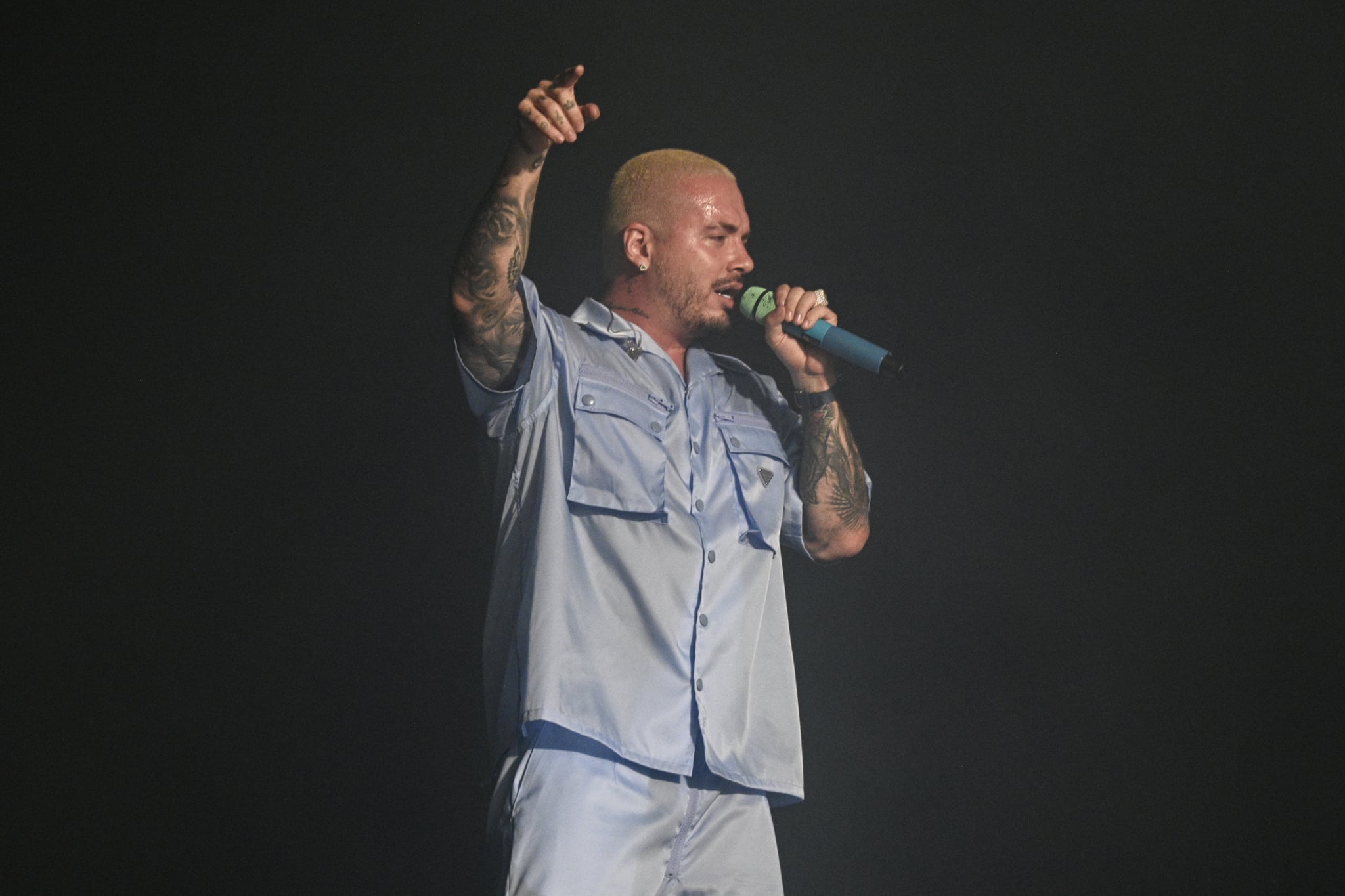 J Balvin is speaking out against the Latin Grammys on behalf of fellow reggaeton artists. Despite being nominated for three awards this year — including song of the year, best reggaeton performance, and best urban song — the Colombian singer took to Twitter on Tuesday to voice his disdain for the Grammys organization.
"Los Grammys no nos valoran , pero nos necesitan. Es mi opinión y nada contra los otros géneros porque se merecen todo el respeto . Pero ya el truco esta aburrido . Les damos Rating pero no nos dan el respeto ✊(Pd. Estoy nominado para que no vengan que estoy dolido ) JOSE," he tweeted, which translates to "The Grammys don't value us, but they need us. It is my opinion and nothing against the other genres because they deserve all the respect. But the trick is already boring. We give them Rating but they don't give us respect P.S. I'm nominated, so don't come and tell me I'm hurt." He also tweeted, "Los que tienen poder en el género NINGUNO DEBERÍA IR !! es decir todos porque somos un movimiento," which when translated means "Those with power in the genre NONE SHOULD GO !! that is, all of us because we are a movement."
Balvin's critiques stem from the Latin Grammys continuously shutting out reggaeton from the award show. Despite its global success, the genre's musicians are still largely absent from the nominees list this year. Back in 2019, Balvin slammed the Latin Recording Academy in an Instagram post, writing, "Sin reggaeton, hay no Latin Grammy," which translates to "Without reggaeton, there are no Latin Grammys."
The Latin Grammys are scheduled to take place in Las Vegas on Nov. 18. Read Balvin's tweets ahead.
Los Grammys no nos valoran , pero nos necesitan. Es mi opinión y nada contra los otros géneros porque se merecen todo el respeto . Pero ya el truco esta aburrido . Les damos Rating pero no nos dan el respeto ✊(Pd. Estoy nominado para que no vengan que estoy dolido ) JOSE

— J BALVIN (@JBALVIN) September 28, 2021
Los que tienen poder en el género NINGUNO DEBERÍA IR !! es decir todos porque somos un movimiento .

— J BALVIN (@JBALVIN) September 28, 2021
Image Source: Getty / Astrida Valigorsky