Celebrate Horror-Movie Season by Looking Back at Jordan Peele's Best Movies
Jordan Peele became an instant horror-movie legend with the release of "Get Out" in 2017. It's hard to believe that before that movie's release, Peele was best known for comedy — but in his short time in the horror sphere, he's dropped terrifying hit after terrifying hit. July's "Nope" only cemented his aptitude for creating surreal, cinematic, and truly innovative horror, and with talk of a sequel swirling, it's clear that his filmmaking career is still in its early stages.
Over the years, the multitalented star has experimented with everything from acting in sketch comedy to executive producing. In addition to his talent for the spine-chilling and disconcerting, he's also delved into the world of animation and kids' movies, voicing parts in "Toy Story 4" and "Captain Underpants." Up next, he'll blend horror and animation with the movie "Wendell & Wild," rejoining longtime "Key & Peele" costar and collaborator Keegan-Michael Key in the stop-motion flick.
Though his work bridges genres that are often seen as polar opposites — namely horror and comedy — Peele sees a connection between them. "The reason they work, why they get primal, audible reactions from us, is because they allow us to purge our own fears and discomforts in a safe environment," he said in a 2017 interview with The Guardian. "It's like therapy. You deal with deep issues that are uncomfortable with the hope that there is a release."
Peele's career is a testament to the fact that disparate genres, as well as different aspects of moviemaking, can all work together seamlessly. He began his career on the MTV series "Mad TV" in 2003, and the popularity of "Key & Peele" helped push him toward mainstream stardom. He spent a while focusing on TV, cocreating the YouTube series "Weird City" and the TBS comedy "The Last O.G." and was the host and producer of CBS's revival of "The Twilight Zone" from 2019 to 2020. But his films are where his exceptional talent has been allowed to take flight, giving us some of the most unique and innovative horror movies in recent memory. The movie that started it all, "Get Out," is playing on Oct. 9 as part of Freeform's 31 Nights of Halloween series, so be sure to catch it there — if you haven't seen it, this is definitely your chance.
In celebration of the Halloween season, here are the best movies Jordan Peele has brought to life over the years.
01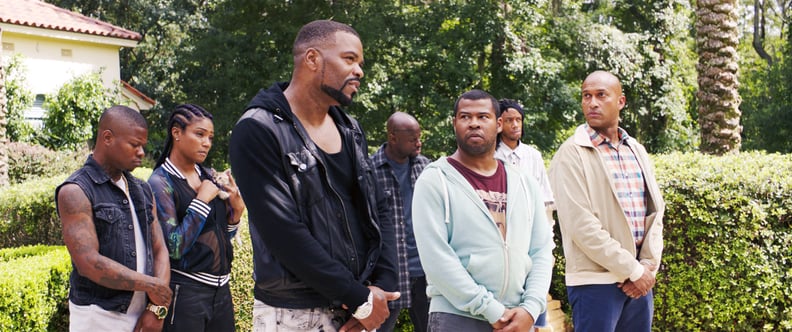 Jordan Peele Movies: "Keanu"
Peele cowrote, starred in, and coproduced "Keanu" with his "Key & Peele" costar, Keegan-Michael Key. The 2016 buddy comedy, which also stars Tiffany Haddish, Nia Long, Will Forte, and Keanu Reeves, tells the story of cousins who con their way into a gang in order to reclaim their stolen kitten.
02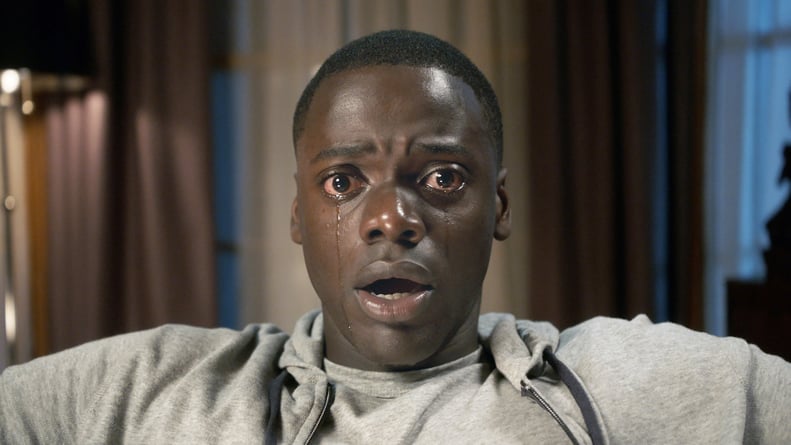 Jordan Peele Movies: "Get Out"
Peele burst into the spotlight with "Get Out," which he wrote, coproduced, and directed. "Get Out" stars Daniel Kaluuya as a young Black man who discovers horrifying secrets when he visits his white girlfriend's family, and it earned widespread acclaim from the moment it premiered.
03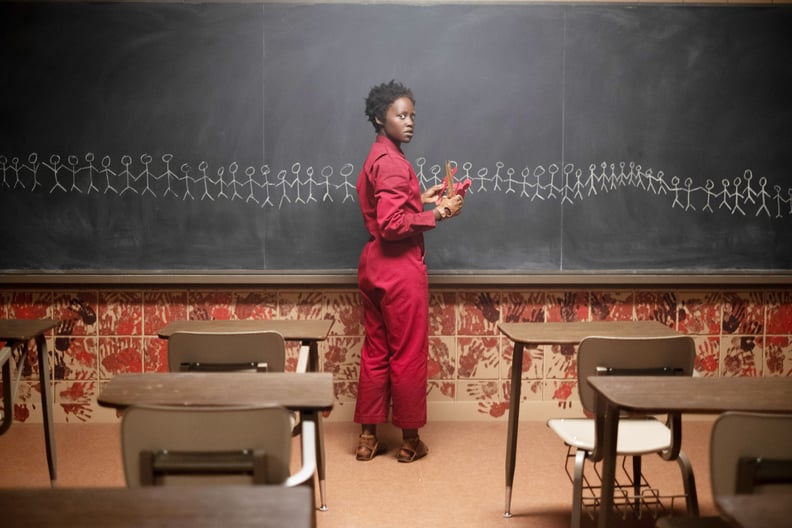 Jordan Peele Movies: "Us"
04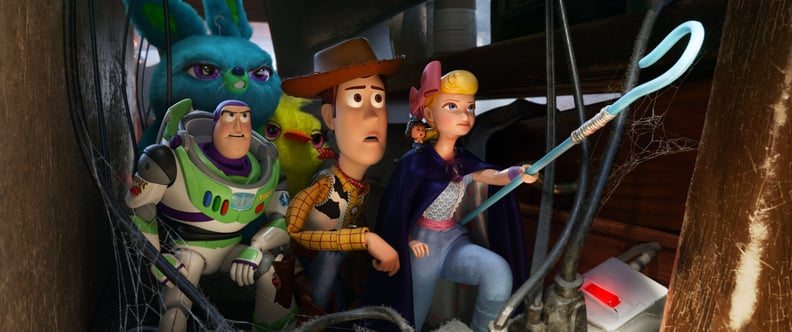 Jordan Peele Movies: "Toy Story 4"
Peele voiced the character Bunny in 2019's "Toy Story 4," embodying the blue plush carnival prize alongside Key, who voiced the much smaller, much more energetic Ducky. The pair's chemistry made their appearance a memorable part of the film.
"It was just so natural in terms of their energy," director Josh Cooley told Entertainment Weekly of the pair's dynamic at the time. "Keegan just kind of bounces off the walls and Jordan is very kind of thoughtful and has a much lower energy, and since we knew we wanted to have a size difference between the two [characters], it just seemed funnier to have this little smaller guy voiced by Keegan and be a lot more energetic and bouncing off the walls."
05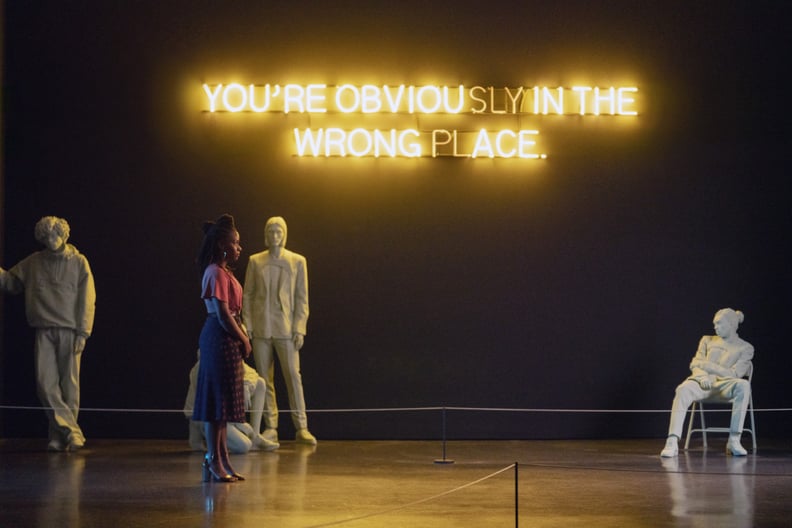 Jordan Peele Movies: "Candyman"
Peele cowrote the sequel to 1992's slasher classic "Candyman," penning the script with director Nia DaCosta and Win Rosenfeld. The movie, which follows a supernatural killer terrorizing housing projects in Chicago, was released in 2021.
06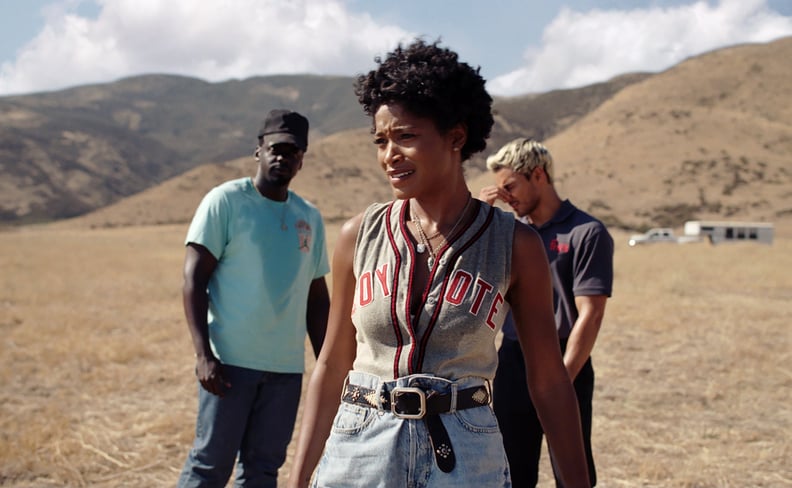 Jordan Peele Movies: "Nope"
Peele tried his hand at extraterrestrial horror with "Nope," starring Kaluuya and Keke Palmer. The 2022 movie, which follows a horse trainer and his sister as they deal with the presence of a UFO that turns out to be a very hungry living thing, is a surrealist masterpiece full of commentary on the nature of cinema itself.
07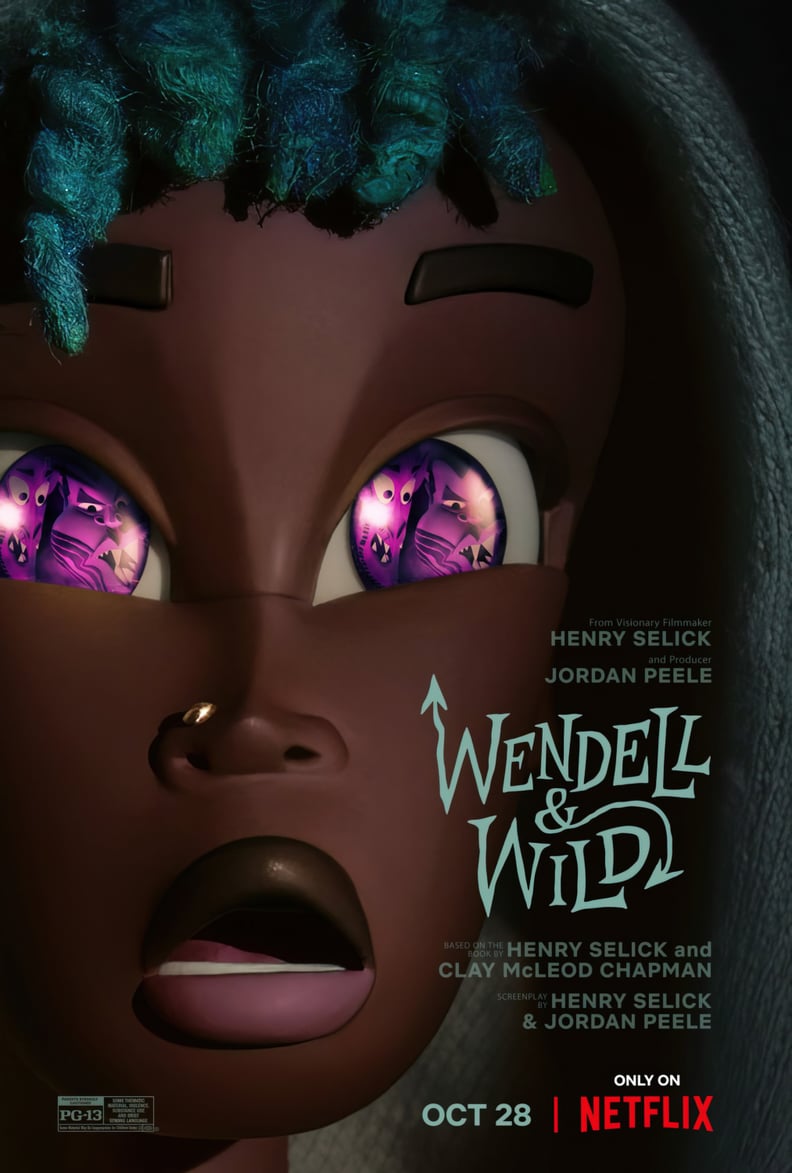 Jordan Peele Movies: "Wendell & Wild"
Peele will blend his love of horror, comedy, and working with Key in "Wendell & Wild," which is set to premiere on Netflix on Oct. 28. "Wendell & Wild" stars Key and Peele as demonic, undead brothers who try to persuade the movie's teenage protagonist, Kat, to help them return to the living world. In addition to voicing one half of the movie's central demonic duo, Peele cowrote the feature with director Henry Selick.