Justin Timberlake and Lizzo Music Collaboration
Justin Timberlake Is Collaborating With Lizzo, and Just Give Us the Music Already!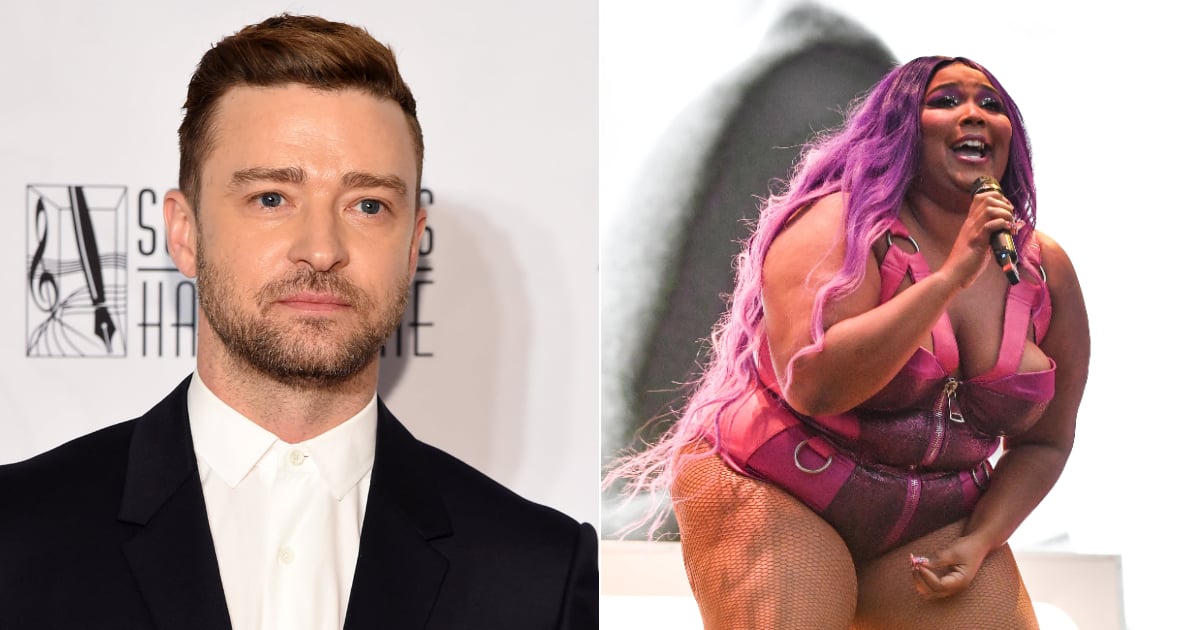 Justin Timberlake has just teased us with a little bit more information about his upcoming music collaboration with Lizzo, and to say we're excited for it is a huge understatement. Speaking to Entertainment Tonight on Monday evening, he reignited our thirst for new music in a big way. "I want to work with people that I think are truly amazing," he said in the interview. "Lizzo came by, I worked with SZA the other day and just worked with Meek Mill, and I'm having these experiences that are fueling me in such a different way."
The pair met earlier this year at the Songwriters Hall of Fame, where Justin approached Lizzo, telling her he was a huge fan and was keen to work together, if she was up for it. Turns out, she was, and the rest is history. Justin kept his cards very close to his chest and refused to give any hints on when the new music will drop, but he did say it was "flames."
Back in August, Justin shared a behind-the-scenes video from the studio, where he was dancing with Lizzo to an incredibly catchy beat. He captioned the post with "Lizzo flames, brb," and since the video has had almost six million views since he posted it, we feel confident in assuming the internet is as excited as we are for this one. Watch the clip above, and join us in petitioning to have this song released and playing in our ears immediately.