K-Pop Star Somi Talks About New Music in 2020
K-Pop Star Somi Is Hitting a Major Breakthrough in Her Music Career: "This Is a New Chapter"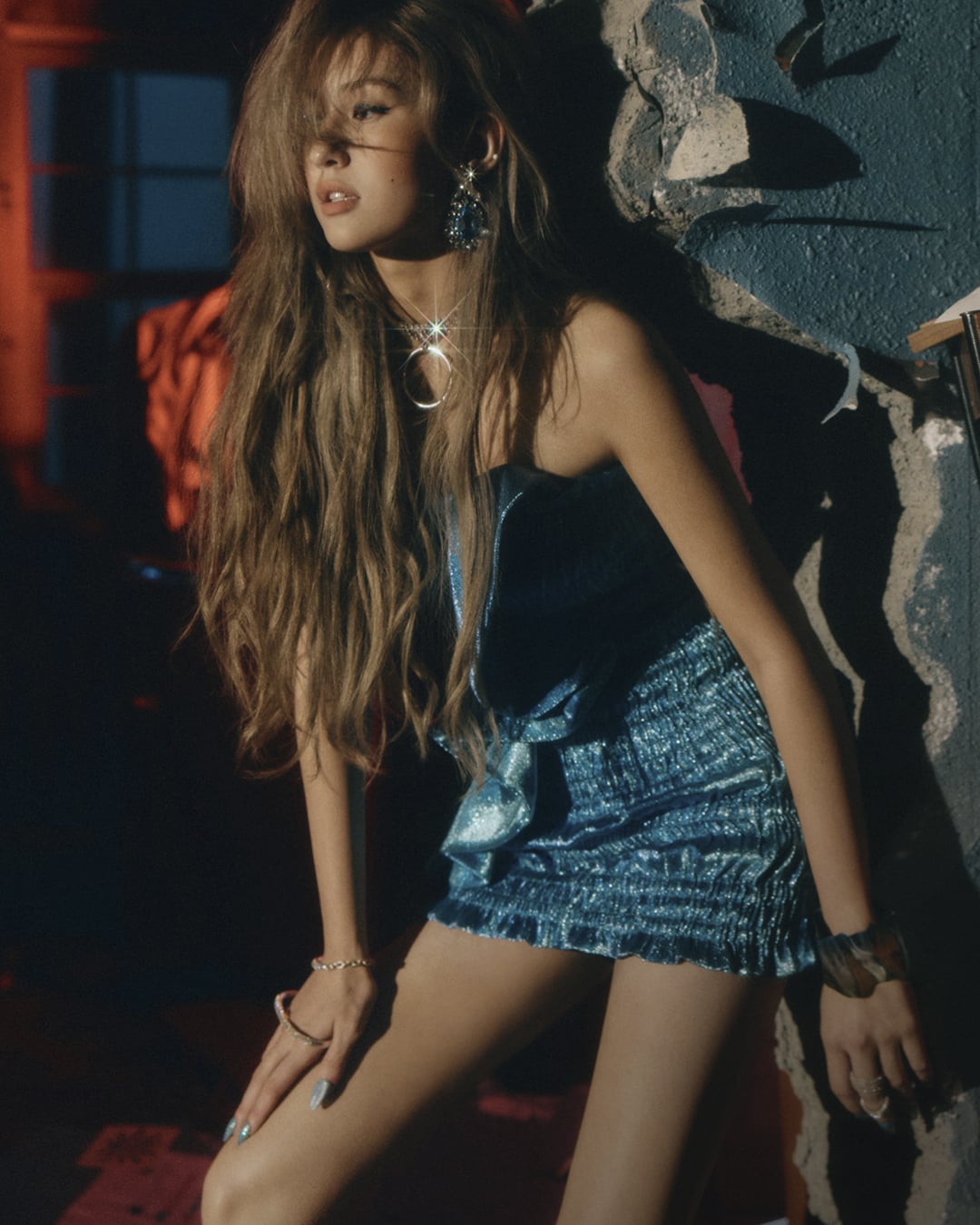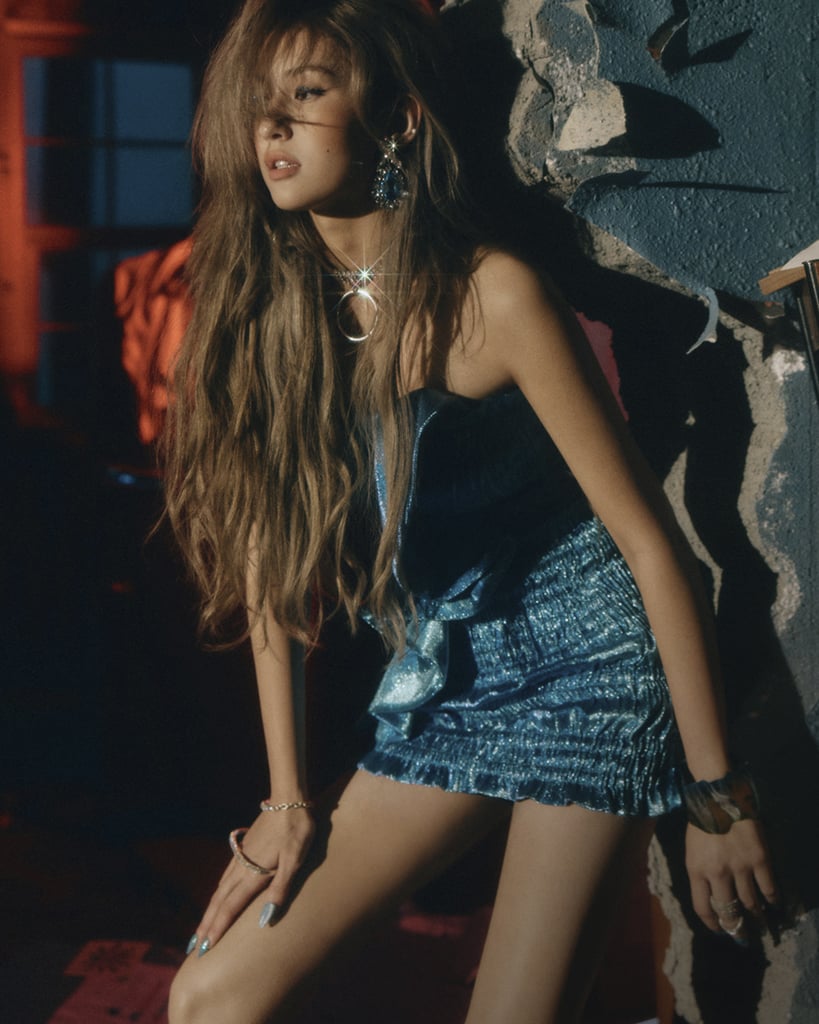 Image Source: Jongha Park
K-pop star Somi is stepping into a new career phase and transforming into a multifaceted artist. The 19-year-old singer — born Ennik Somi Douma — dropped her new song "What You Waiting For" on July 22 accompanied by a dynamic music video. The unveiling is her first project with Interscope Records and marks her official comeback since taking a year-long hiatus after releasing 2019's "Birthday" and "Outta My Head."
It's been a rather productive 12 months for Somi, who took some time to reflect on the trajectory of her career. Although she doesn't mind people's perception of her as a bright and bubbly pop star, she's ready to show fans a different of her — a side they didn't see last year and certainly a side they didn't see when she was a member of the girl group I.O.I. (Ideal of Idol) from 2016 to 2017. In an interview with POPSUGAR, Somi opened up about her newfound confidence, her evolution as an artist, and her plans for more new music.
POPSUGAR: Congrats on the release of "What You Waiting For." The music video is super fun! What was your favorite part about filming it?
Somi: There were a lot of new elements that we used. We used a robot arm camera, drones, and one of my favorite things was the rotating camera that was used to create the multiple Somis falling and getting up on the bed. That was exciting for me because I've never seen all of those things happen at once. And then there were a lot of outfits and locations. It was kind of crazy.
PS: What did you learn about the process of creating music by cowriting and composing the song?
"With this new song, I hope to show how I'm growing as an artist. You can see a more serious side and that I have many layers as a musician."
Somi: I'm learning a lot these days about writing and composing because I started out in a K-pop girl group, so we usually just get songs from writers, and we sing the songs and practice the choreography. But now, I write and compose, so it's all new to me, and I'm trying to get better at it. It's like a new job — learning every day and working with my producer, Teddy [Park]. It's a lot of trial and error and recording on my phone — taking an idea in my head and trying to find the words and melodies to express it properly. It's amazing when it finally does come together.
PS: In what ways have you evolved as an artist within the past year?
Somi: Composing and cowriting have taught me a lot. And I think being in every meeting before a music video or song release has helped me as an artist. We had been preparing ["What You Waiting For"] for a long time. We finished recording it in February, so we had all this time to think and be creative, and I learned a lot from that.
PS: Do you feel like this is a new chapter in you career?
Somi: I think so, especially in Korea, a lot of people know me as the very bright and "vitamin" Somi. I came out with "Birthday" first because a lot of people knew that bright Somi, and I didn't want to give them a big change. With this new song, I hope to show how I'm growing as an artist. You can see a more serious side and that I have many layers as a musician.
PS: What excites you the most about signing with Interscope Records?
Somi: K-pop — and music in general — is very global now. So I'm excited to join the Interscope family tree that has so many great artists. I've always looked at people all around the world as my audience, and I feel blessed to have a label like Interscope that will help me share my music. That's always been my dream.
PS: That must be an awesome feeling — having this dream of reaching a broader audience, then signing with a major label like Interscope Records.
Somi: [Whispers] And I'm only 19!
PS: I was just thinking, "She's so much cooler than I was at 19." Now, I know that Blackpink is also a part of Interscope Records. Have you chatted much with them about joining the label?
Somi: When Blackpink found out, they were very excited and supportive. They welcomed me with open arms, and they always give me great advice on my music and choreography. I'm pretty close with them. They were so happy for me, and I'm thankful for that.
PS: Now that you're at the start of your 20s, what do you hope to get out of this stage in your life?
"I just want to make something that's stylish, music-wise and fashion-wise. When you listen to it, you get groovy by yourself. "
Somi: I think there are a lot of things that are going to happen in my 20s. I'm 19 in American age, but I just turned 20 in Korean age, so I think the biggest thing that's changed in my life so far is that I got a driver's license, and in Korea, I can go to the convenience store and buy beer. But I don't want to put beer and driving together — don't get me wrong! [Laughs] The other thing is, I feel like I can be more expressive now because I'm in my 20s, which is better for me and my music.
PS: You have such an amazing and supportive fan base. What message do you hope to send to them through your music?
I just want to make something that's stylish, music-wise and fashion-wise. When you listen to it, you get groovy by yourself. I want to make that kind of music because I do that a lot. I turn on some hip-hop music and put my swag on by myself in my room and just dance to it. I want people to do that with my songs.
My fans have waited a long time for this new single, and hopefully, the next one won't take as long. I just want to tell them, "Thank you and I love you!" I've been working very hard, and I have a lot more that I want to share with you guys soon. This is a new chapter, so stay tuned because it's going to be cool.
PS: "Get groovy by yourself" and "Put my swag on" are going to be my quotes of the day. What hip-hop songs do you listen to?
Somi: I like Da Baby's "Rockstar" and "Bop" and Cardi B's "Press." I also like older artists like Notorious B.I.G. — "Put your hands in the air if you's a true player!" And I like "Gangsta's Paradise."
PS: "Gangsta's Paradise" is one of my favorite rap songs ever.
Somi: I love that song. My dad influences me a lot in music, and he loves that song, too. He's not that good at singing, but he raps his lungs out. That beat in the intro — and then "As I walk through the valley of the shadow of death . . . "
PS: ". . . I take a look at my life and realize there's nothing left!" Wow, I didn't expect to be fangirling over "Gangsta's Paradise," but here we are. Who are some of your other musical inspirations?
"This is a new chapter, so stay tuned because it's going to be cool."
Somi: The first video that I had ever seen was Rihanna's "Don't Stop the Music." I was in kindergarten, I think, and that's when I went, "Oh, I want to be a singer. That looks super cool." So, she was my starting point. I used to go to these Korean entertainment companies and audition with that song.
PS: You mentioned how you're coming into your own as an adult and how you want to play with style more in your music. Do you have any more hopes for the future of your career?
Somi: We have to wait until after things get better with the coronavirus, but when it does get better, I'd love to go to the States and other countries and perform more global shows.
PS: You already have extensive experience in reality TV and appearing on shows as yourself, but I feel like you'd be a great actress who plays different characters. Do you see yourself getting involved in those types of projects?
Somi: I do! I really want to act one day, but the opportunity has to be given first. I love action. I did Taekwondo for about eight years, so I can do that, and I can jump around and roll around. So I want to do action if I get the chance. I'm ready!