Daniel Craig Realizes the Killer Is Close By in the "Knives Out 2" Official Trailer
We finally have our official trailer for the "Knives Out" sequel, which is coming to Netflix this holiday season. In the trailer, released Nov. 7, Detective Benoit Blanc (Daniel Craig) arrives in Greece along with a glamorous set of fellow vacationers. They prepare to participate in a murder mystery game, but it quickly turns deadly.
Previously, Netflix released a teaser trailer on Sept. 8 that saw Blanc facing down a cast of possible suspects after someone turns up dead on a Greek island.
Jessica Henwick previously shared some details about filming "Glass Onion" during an interview with POPSUGAR in July to promote "The Gray Man." Though she didn't reveal anything major about the plot, she shared what things were like on set.
"It kind of felt going to summer camp, because we filmed for two months, a month in Greece and a month in Serbia, and the entire cast is in almost every scene," she explained. "So we were with each other every day. We'd eat together, we'd see each other in the makeup chair."
Henwick said of the star-studded cast, "I got amazing insight into how Daniel Craig crafted this character, and that was beautiful to witness, and there are some real heavyweights in the cast. I think fans are going to love it."
She also revealed some of the hijinks they got into on set — namely, a chess tournament organized by Leslie Odom Jr., who taught them all how to play the game. "Daniel Craig refused to play. Edward Norton only played one game and he quit halfway through, but the rest of us consistently battled," she says, though she admits Odom was "probably" the ultimate winner of the tournament since he had the most experience.
Let's take a look at everything we know about "Glass Onion," including the trailer, cast, release date, plot, and what the title might mean.
"Knives Out 2" Official Trailer
The official trailer for "Knives Out 2" dropped on Nov. 7, showcasing the fullest glimpse yet of the Greece-based mystery.
"Knives Out 2" Teaser Trailer
The "Glass Onion: A Knives Out Mystery" trailer dropped on Sept. 8, giving fans of the original their first look at the sequel's new list of suspects in action.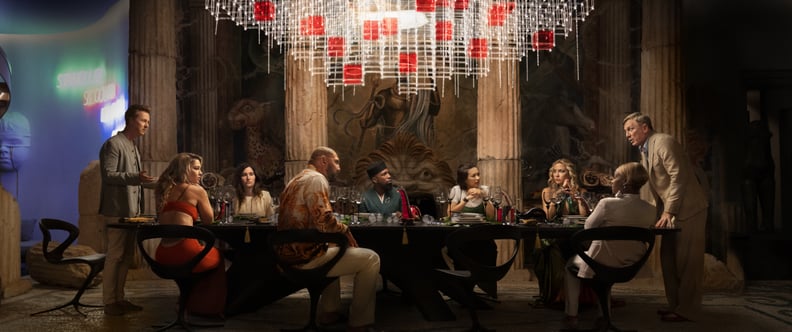 "Knives Out 2" First-Look Photo
The cast of "Glass Onion: A Knives Out Mystery" sits around an extravagant dining table in the first photo from the film.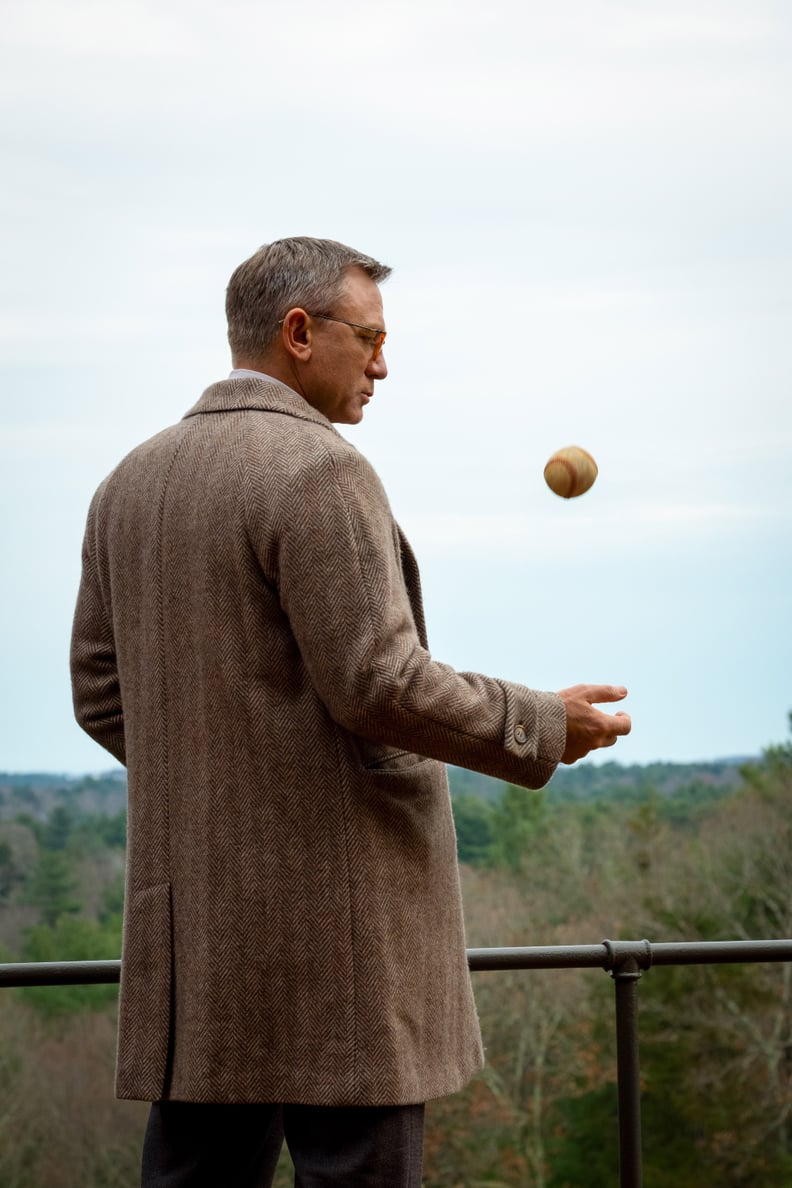 "Knives Out 2" Plot
Here's Netflix's summary for the film: "When a tech billionaire Miles Bron (Edward Norton) invites some of his nearest and dearest for a getaway on his private Greek island, it soon becomes clear that all is not perfect in paradise. And when someone turns up dead, well, who better than Blanc to peel back the layers of intrigue?" Director Rian Johnson also told Netflix that Blanc is the protagonist of this film, whereas in the first "Knives Out," Marta (Ana de Armas) was the one in the spotlight.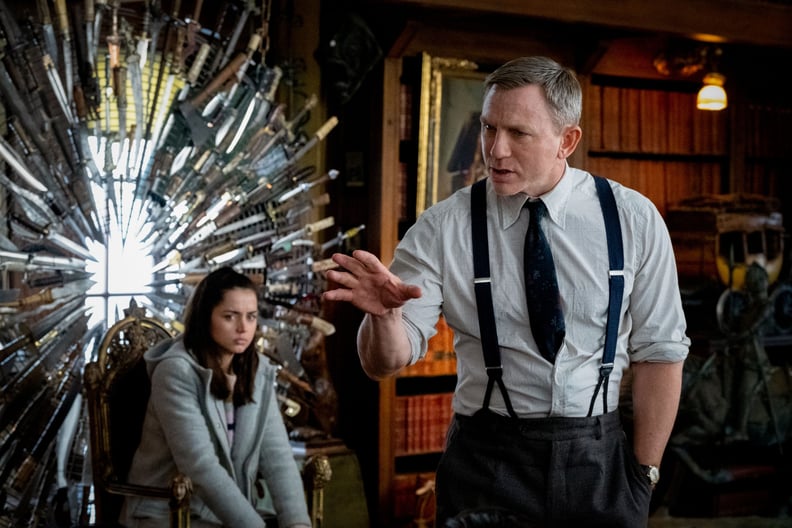 "Knives Out 2" Release Date
Netflix announced that the movie will premiere on the streaming site on Dec. 23. It will be released earlier in theaters, but that date hasn't been confirmed yet.
What Is the "Knives Out 2" Title?
The sequel to "Knives Out" has the intriguing title "Glass Onion: A Knives Out Mystery."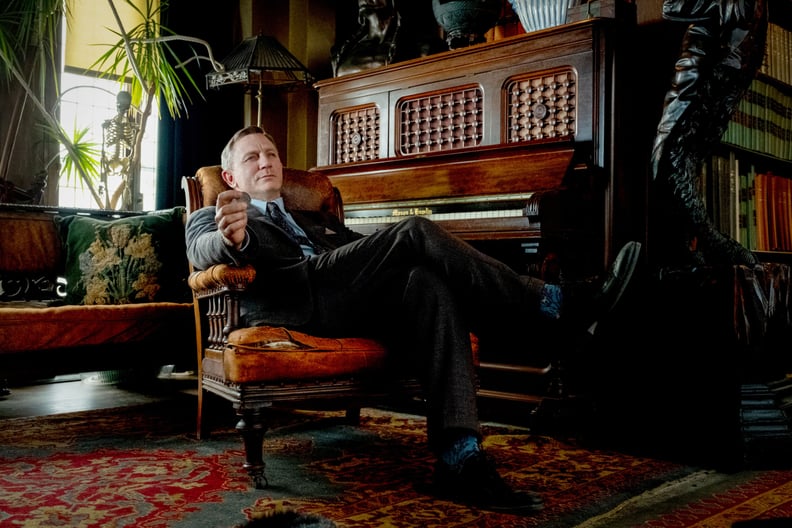 "Knives Out 2" Cast
Most of the original cast of "Knives Out" won't be returning, aside from Daniel Craig as Detective Benoit Blanc. "Knives Out 2"'s new cast includes Kathryn Hahn, Dave Bautista, Janelle Monáe, Edward Norton, Leslie Odom Jr., Jessica Henwick, Madelyn Cline, and Kate Hudson.
What Does "Glass Onion" Mean?
The title for the sequel already has us debating its many possible meanings. A "glass onion" can be slang for a monocle, and one of those appears in the name announcement trailer. "Glass Onion" is also the title of a famously mysterious Beatles song, the lyrics of which have been debated for decades.
On Aug. 22, director Rian Johnson settled speculation and told Netflix's Tudum that the Beatles song was the inspiration for the title. He explained, "I'm always fishing for something fun that Blanc can grab onto as an overwrought metaphor that he can beat to death. This is all in plain sight from the very start. So, the idea of glass came to me, something that's clear. I'll be very honest. I literally got out my iPhone and searched my music library with the word 'glass.' There's got to be some good glass songs. I was like, 'Oh, is it a glass fortress? Is it a glass castle? Is it a glass man?' The first thing that came up, because I'm a huge Beatles fan, is 'Glass Onion.'"
The Beatles' "Glass Onion" Lyrics
I told you about strawberry fields
You know the place where nothing is real
Well here's another place you can go
Where everything flows
Looking through the bent-backed tulips
To see how the other half live
Looking through a glass onion
I told you about the walrus and me, man
You know we're as close as can be, man
Well here's another clue for you all
The walrus was Paul
Standing on the cast iron shore, yeah
Lady Madonna trying to make ends meet, yeah
Looking through the glass onion
Oh yeah, oh yeah, oh yeah
Looking through the glass onion
I told you about the fool on the hill
I tell you man he's living there still
Well here's another place you can be
Listen to me
Fixing a hole in the ocean
Trying to make a dove-tail joint, yeah
Looking through a glass onion