Kyla-Drew Interview About Dad Stop Embarrassing Me! Show
On Our Radar: Kyla-Drew Is Destined For Greatness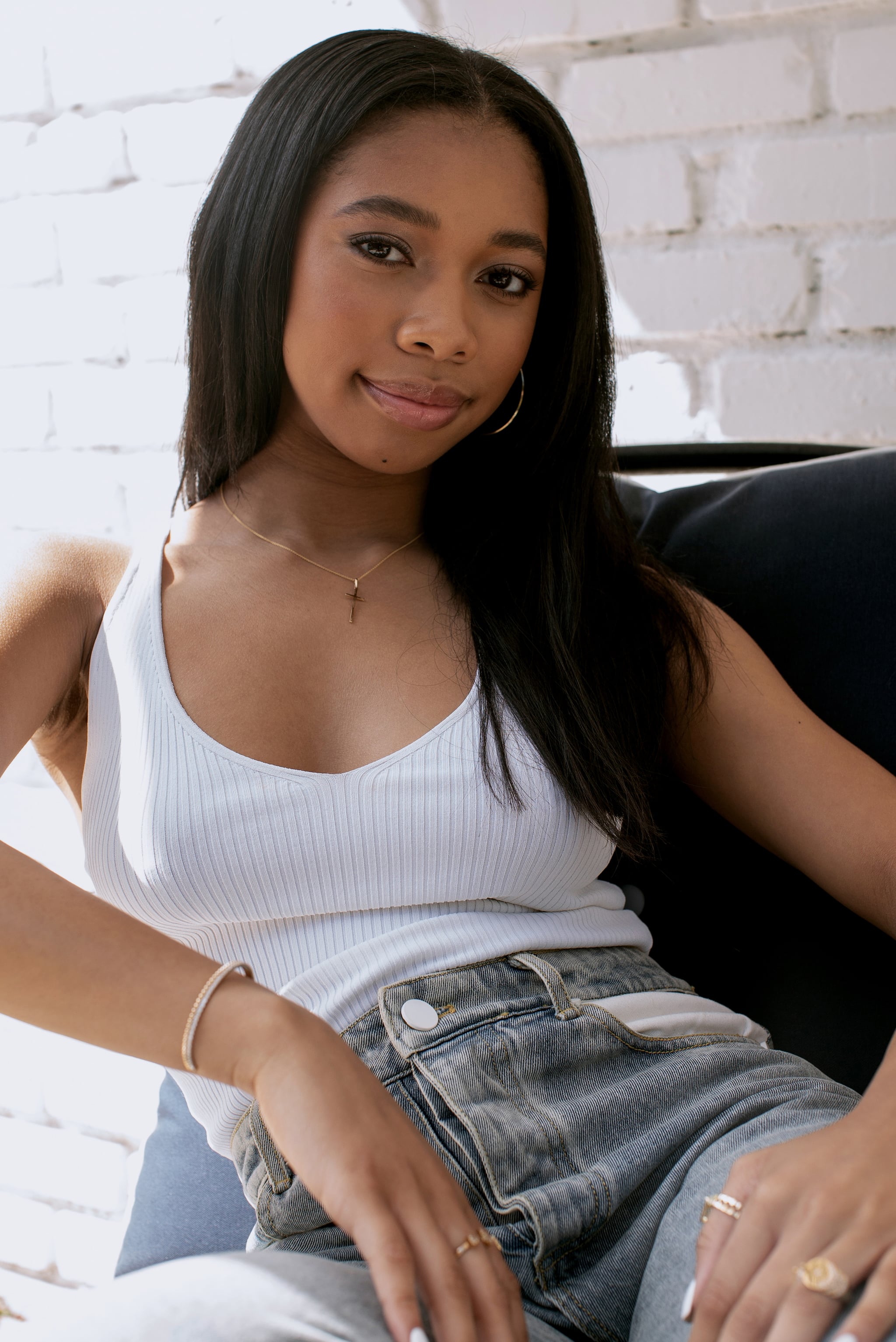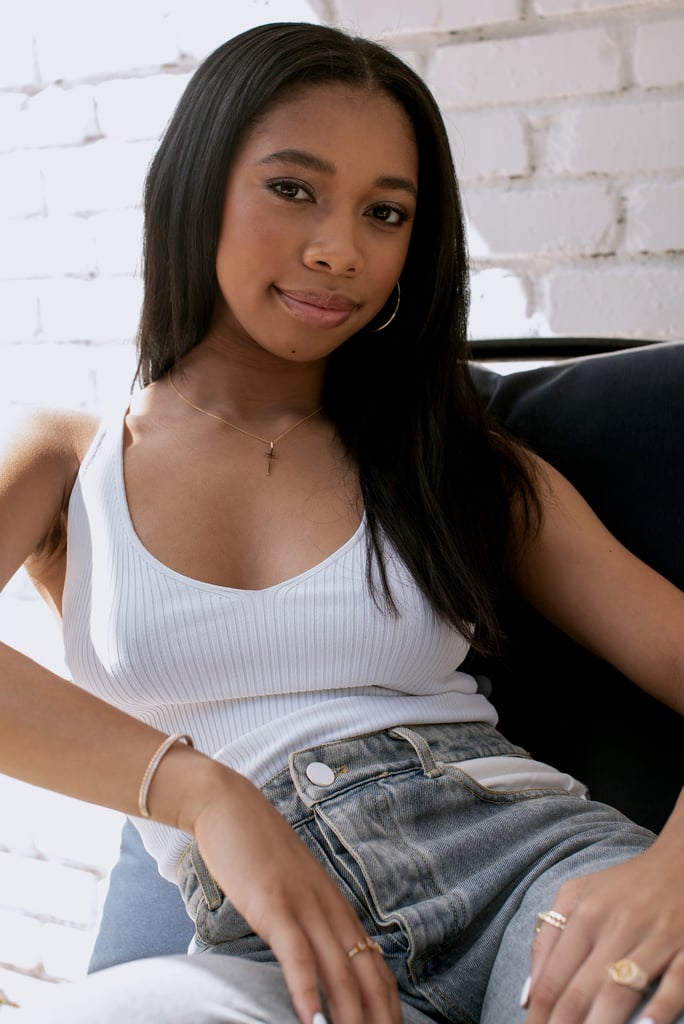 Image Source: Robb Klassen
Make way for Kyla-Drew. At just 16 years old, the actress is making a splash as Sasha Dixon on Netflix's latest comedy series Dad Stop Embarrassing Me! The show is inspired by Jamie Foxx's real-life relationship with his 27-year-old daughter Corinne Foxx, who serves as an executive producer on the series along with her dad. "[Sasha] moves to Atlanta to get to know and spend time with her father and her other side of the family," Kyla-Drew told POPSUGAR. "I would say they have more of an estranged relationship, just because they haven't spent a lot of time together, so we get to see them grow and get to know each other throughout the show."
For Kyla-Drew, getting cast as a lead in the comedy series was a masterclass, thanks to Jamie and David Alan Grier, both of whom are In Living Color alumni. "I'm blessed," Kyla-Drew gushed. "This is kind of like a once-in-a-lifetime opportunity to be able to learn from not only one comedic legend, but two. I learned a great deal, and it was a great experience, and I wouldn't trade it for the world." One of the biggest lessons Kyla-Drew learned from Jamie was to hold her own. She admitted that she was a bit intimidated at the start of filming, but after getting out of her head and accepting that she got the role based on her talent, "we really made some magic." As for Corinne, Kyla-Drew had nothing but praise for her. "She's literally the boss lady," Kyla-Drew gushed. "She definitely has a mastermind, and she knows exactly what she wants. And when I first got to set, she was really welcoming and gave me her number and she was like, 'Look, if you need anything, whether it's help with your wardrobe or help with the script, you call me, text me, I'm always here for you. She's really become like a big sister to me."
While the Netflix series is guaranteed to make you laugh, it also does a great job of tackling important conversations that are happening in today's world. During the shows's finale, Sasha and her friends are racially profiled by the police. "Although it is a comedy, we didn't want to just make it some idealized universe," she explained. "It's still real life and it tackles real-life situations, and I hope that people recognize that . . . I think that's the beauty of it." In addition to offering comedic relief, Kyla-Drew hopes Dad Stop Embarrassing Me! can also be a learning tool.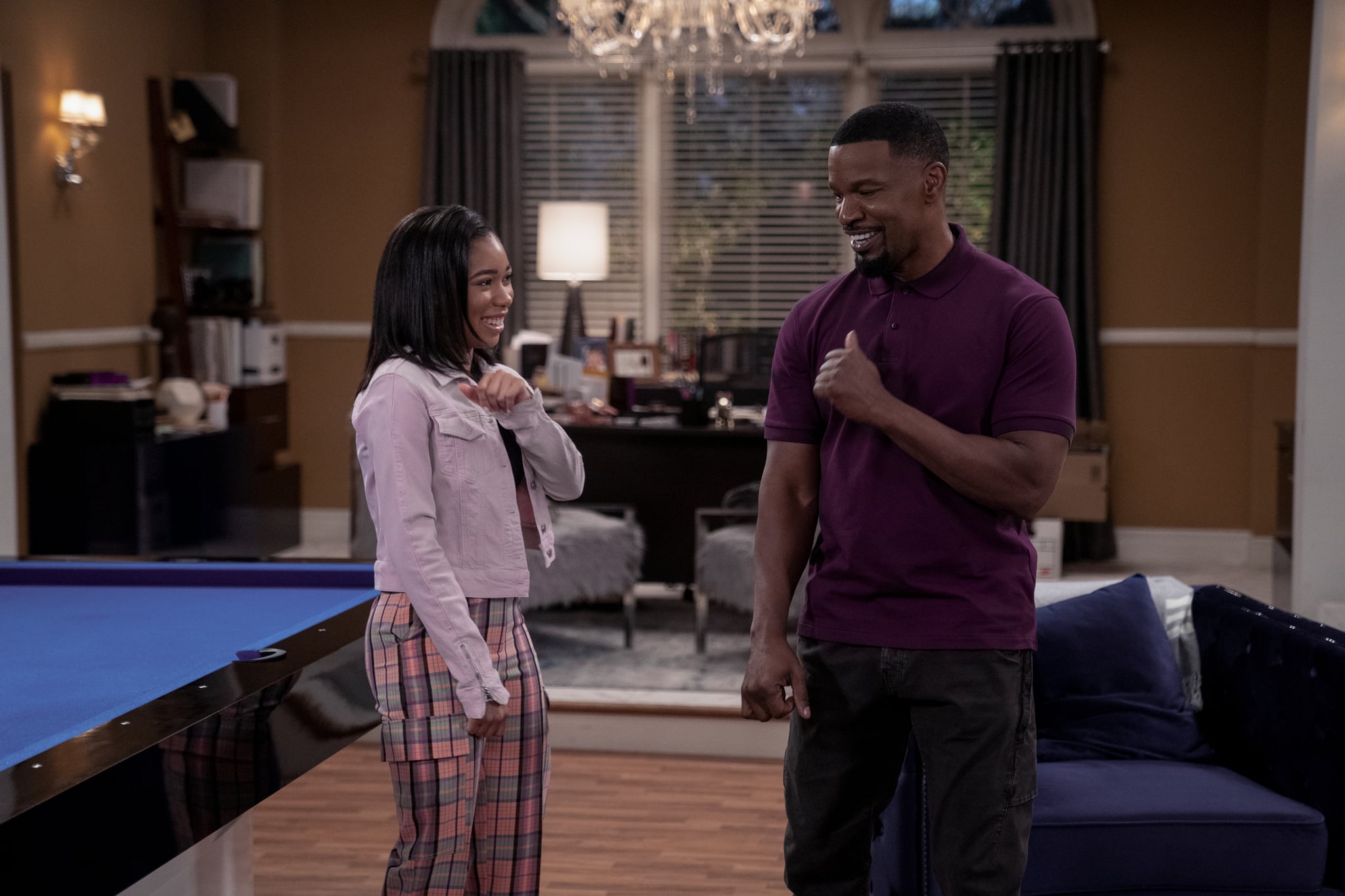 Image Source: Netflix
Though Kyla-Drew has been acting since she was a little girl, she actually started off as a competitive dancer. Her dance teachers always told her she had a great stage presence, so she asked her mom to enroll her in acting classes, got an agent, and moved to LA, and that's where her love for acting blossomed. "It's nice being able to step out of your own life and be able to tell the story of somebody else, whether it's a real life person, or a fictional character," she told me. "I just think the storytelling aspect of acting is what made me fall in love with it."
Since then, the young actress has already begun to make her mark in Hollywood with roles on TV shows like Nicky, Ricky, Dicky & Dawn, No Good Nick, Crown Lake, Station 19, and Raven's Home, as well as movies such as Peppermint and Prisoners. "I loved working on Prisoners, and I look back on it because I worked on it when I was 8 years old, so I didn't really know the magnitude of these actors that I was working with: Viola Davis, Hugh Jackman, Jake Gyllenhaal. Prisoners was definitely fun because I got to learn from all of them at a young age," Kyla-Drew recalled. "I also loved working on Station 19 because it's kind of an iconic episode. I got to crash an RV into their fire station. That doesn't happen every day . . . I [also] loved working on Peppermint with Jennifer Garner, just because I'm a big fan of hers. We're both Aries, and just watching her live in action was amazing."
"In five years, I see myself graduated from USC, starting my own production company, producing films and TV shows, and possibly being nominated for a Golden Globe, or Emmy, or an Academy Award."
Given that Kyla-Drew has been acting for almost a decade now, one of the most important things she's learned along the way is the age-old "you win some, you lose some" lesson. "What God has planned for me, is for me," she added. "I'm not going to book everything, I understand that. Sometimes it would get me down, but I just have to understand that I have my own path, and I just need to trust the process." But if it were up to her, Kyla-Drew would love to play a heroine in a thriller or a horror movie next. "Maybe a Jordan Peele movie? I loved Get Out, Us, and Antebellum," she said. She's also got quite the list of stars she'd love to join on screen. "I'm [also] obsessed with Florence Pugh. I love Midsommar, that's one of my favorite movies. Ooh, and Frances McDormand for sure . . . Denzel Washington, of course, Samuel L. Jackson, and Meryl Streep."
Kyla-Drew is also currently a student at the University of Southern California, where she's studying business administration and "hopefully journalism." "I'm thinking of adding a double major there just because I'm interested in writing and possibly reporting," Kyla-Drew explained. "The sky is the limit." As if that wasn't impressive enough, Kyla-Drew actually graduated high school at 15 years old and then attended community college at Pasadena City College, where she got her associate's degree in natural science. When I asked her how she balances her acting career with school, her answer was simple: time management. "There's 24 hours in a day, and as long as I balance my time right, I can do it," she said. "In five years, I see myself graduated from USC, starting my own production company, producing films and TV shows, and possibly being nominated for a Golden Globe, or Emmy, or an Academy Award." She is also looking forward to producing "authentic Black stories." She continued, "I'm taking an African American theater, dance, and performance class right now at USC and it's just really opened my mind to Black stories that are misrepresented in Hollywood."
Clearly, Kyla-Drew is going places, so if she's not on your radar yet, it's time to get acquainted. Dad Stop Embarrassing Me! premieres on Netflix on April 14.