Lana Condor and Cole Sprouse Star in Exclusive Moonshot Clip
Exclusive: Lana Condor and Cole Sprouse Are in Serious Trouble in "Moonshot" Clip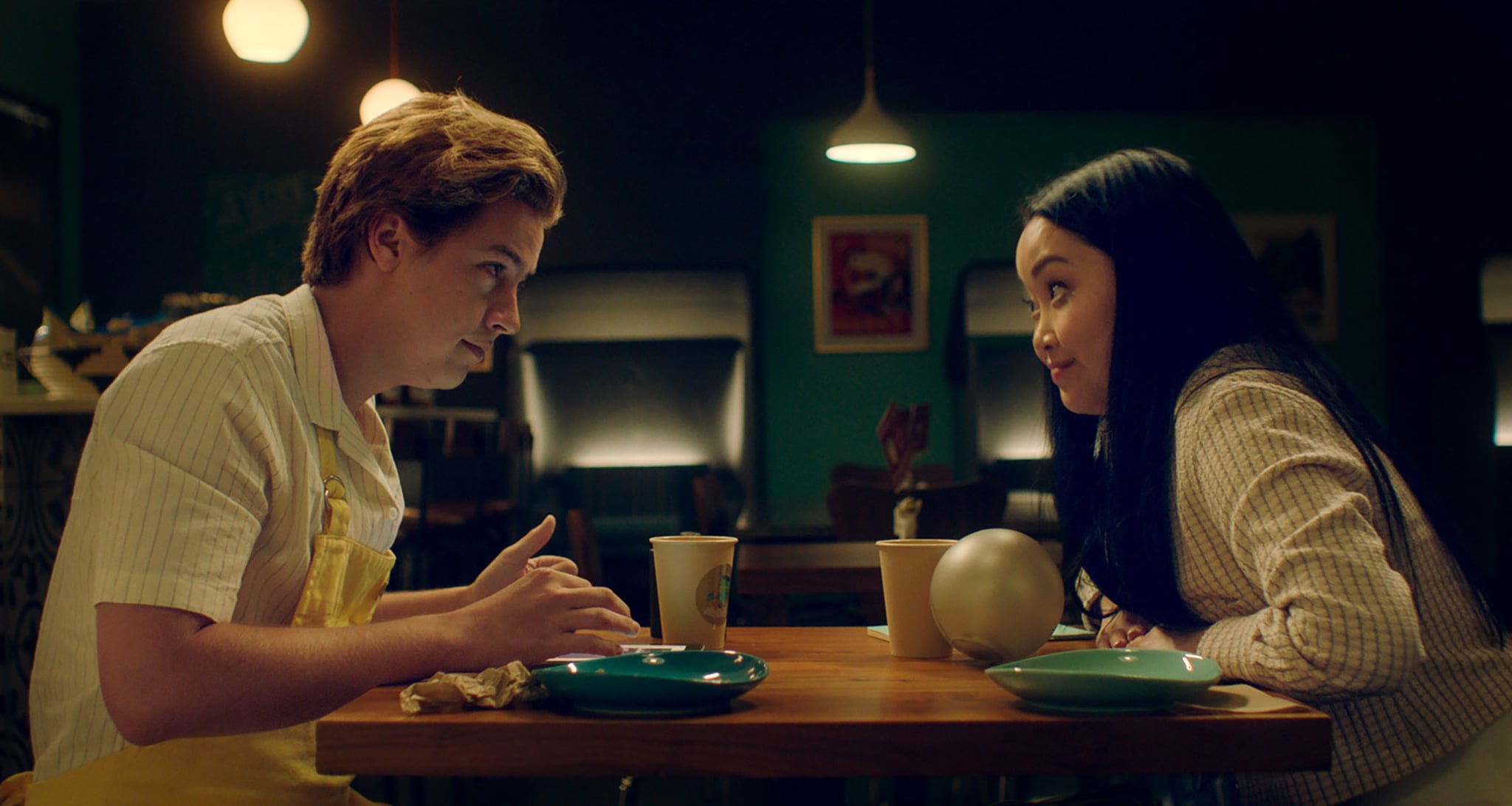 Lana Condor and Cole Sprouse team up in the new sci-fi romcom "Moonshot," where the duo play college students who end up on a space ship headed to Mars. Condor plays Sophie, whose boyfriend lives on Mars, working his dream job. Sophie meets Walt (Sprouse) and tells him all about her own plans to move to Mars, fixing their long-distance relationship. But Walt confesses that going to Mars has always been his dream, too, and he sneaks onto the ship before it takes off. Sophie has to help Walt stay hidden away so they can both make it to the red planet.
In an exclusive clip from "Moonshot," Sophie smuggles Walt into her room and urges him to stay there until they make it to Mars. Walt is less sure that staying in a small space together is a plan for success. "What do you think happens when two people are trapped in the same room together?" he asks. Before Sophie can respond, the ship's helpful personal assistant software answers the question instead: "When two humans are confined for an extended period, it results in either more humans or fewer humans."
Condor opened up to POPSUGAR about the project back in 2021. She said, "It's just the two of us, basically in a spaceship together traveling the universe. So, when you're stuck in a small room with one person, obviously, sh*t hits the fan . . . I cannot wait for people to see it." Condor also called Sprouse "a wonderful guy and an amazing friend and an incredible actor." She explained, "It was like hanging out with a friend, but you're getting paid for it."
"Moonshot" also stars Mason Gooding, Lukas Gage, Zach Braff, Michelle Buteau, Emily Rudd, Christine Adams, Sunita Deshpande, and more. The movie starts streaming exclusively on HBO Max on March 31.
Watch the exclusive "Moonshot" clip below!