The Outrageous, Bloody, True Story of Lizzie Borden
Hollywood has had Lizzie Borden fever for the last couple of years, with Christina Ricci in Lifetime's The Lizzie Borden Chronicles (which is streaming on Netflix), and later this year, the film Lizzie with Chloe Sevigny and Kristen Stewart. Now, you may have heard the disturbing children's rhyme, "Lizzie Borden took an ax / And gave her mother 40 whacks / When she saw what she had done / She gave her father 41," but you might not be familiar with the true story of Borden. (Her father actually got 11 whacks and her stepmother 19.) If you've gotten into the show or you just want to hear a little more about the murders, Biography has a great description of the murders, History features some interesting facts, and Encyclopedia.com has a very detailed account of her life, and we have the abbreviated story below. Just be warned: there will be bloody parts.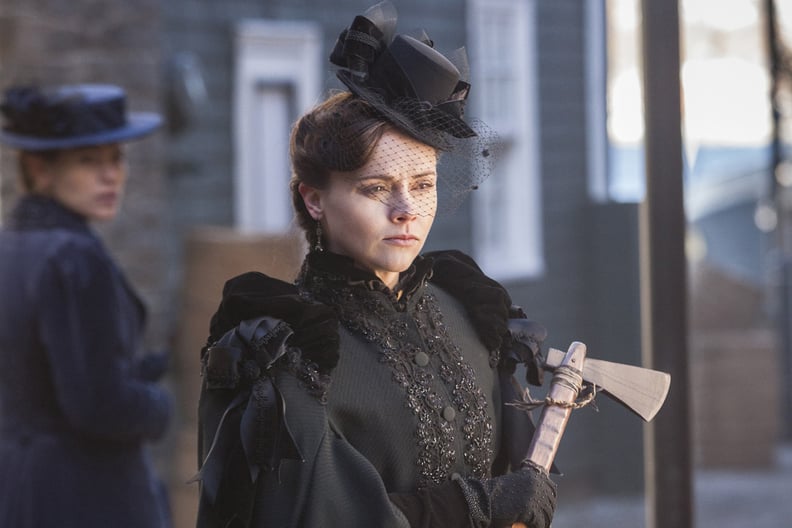 Born in 1860, Lizzie Borden lived in Fall River, MA, her whole life. Her mother died when she was young, and she grew up with her father, Andrew; her stepmother, Abby; and her older sister, Emma (played by Clea DuVall in the TV series). The family was wealthy, and both Lizzie and her sister suspected Abby married their father for financial reasons. Despite their poor relationship with Abby, both sisters lived with their parents through adulthood, helping manage Andrew's rental properties.
On Aug. 4, 1892, Lizzie alerted the family's maid that she had discovered Andrew's body on the sofa. He had been struck with a hatchet so hard and with such repetition that his head was in pieces and one eyeball was split in half. Abby's body was discovered upstairs in the guest room, also brutalized. Two hatchets, two axes, and a hatchet head with a broken handle were found in the basement. The latter had some hastily applied dust, leading police to believe it was the murder weapon. Emma was out of town at the time, but police were immediately suspicious of Lizzie because of her strangely calm demeanor. It didn't help matters that she proceeded to burn one of her dresses in the kitchen stove within a week of the murders, claiming paint had ruined it.
Lizzie, 32 years old at the time, was arrested and charged with the double homicide, and her trial was widely publicized. While the case against her seemed strong, it fell apart without hard evidence. Fingerprint testing hadn't become routine yet, and the police were reluctant to do any forensic tests. They did, however, discover that Lizzie had purchased poison just a few days before the attack. Despite the circumstantial evidence, Borden was found not guilty.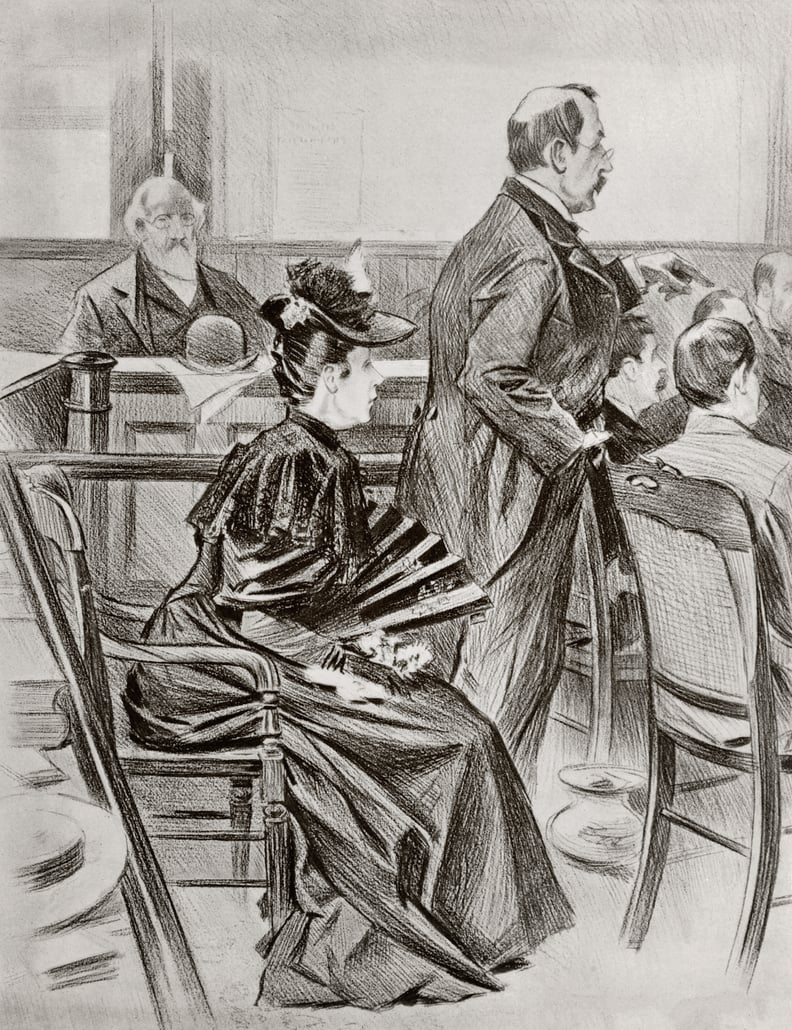 Following the trial, Lizzie (now going by Lizbeth) and Emma inherited their father's fortune. Lizzie bought a large house and often traveled to New York City to visit the theater, but never married. Supposedly, the sisters became estranged when Lizzie began a romantic relationship with an actress. More recently, scholars have speculated that Lizzie may have also had a relationship with her family's maid and that she may have helped Lizzie commit the murders. This theory has not been proven, but it is interesting. Lizzie died of pneumonia in 1927, and despite the outcome of her trial, many still believe her to be the killer.
Not satisfied? You can actually stay at the Lizzie Borden Bed & Breakfast, which is run in the house where the murders took place. Good luck sleeping in that guest room.