Watch Lizzo's Moving Acceptance Speech at the Grammys
Lizzo's Grammys Acceptance Speech Is a Reminder to Keep Everything in Perspective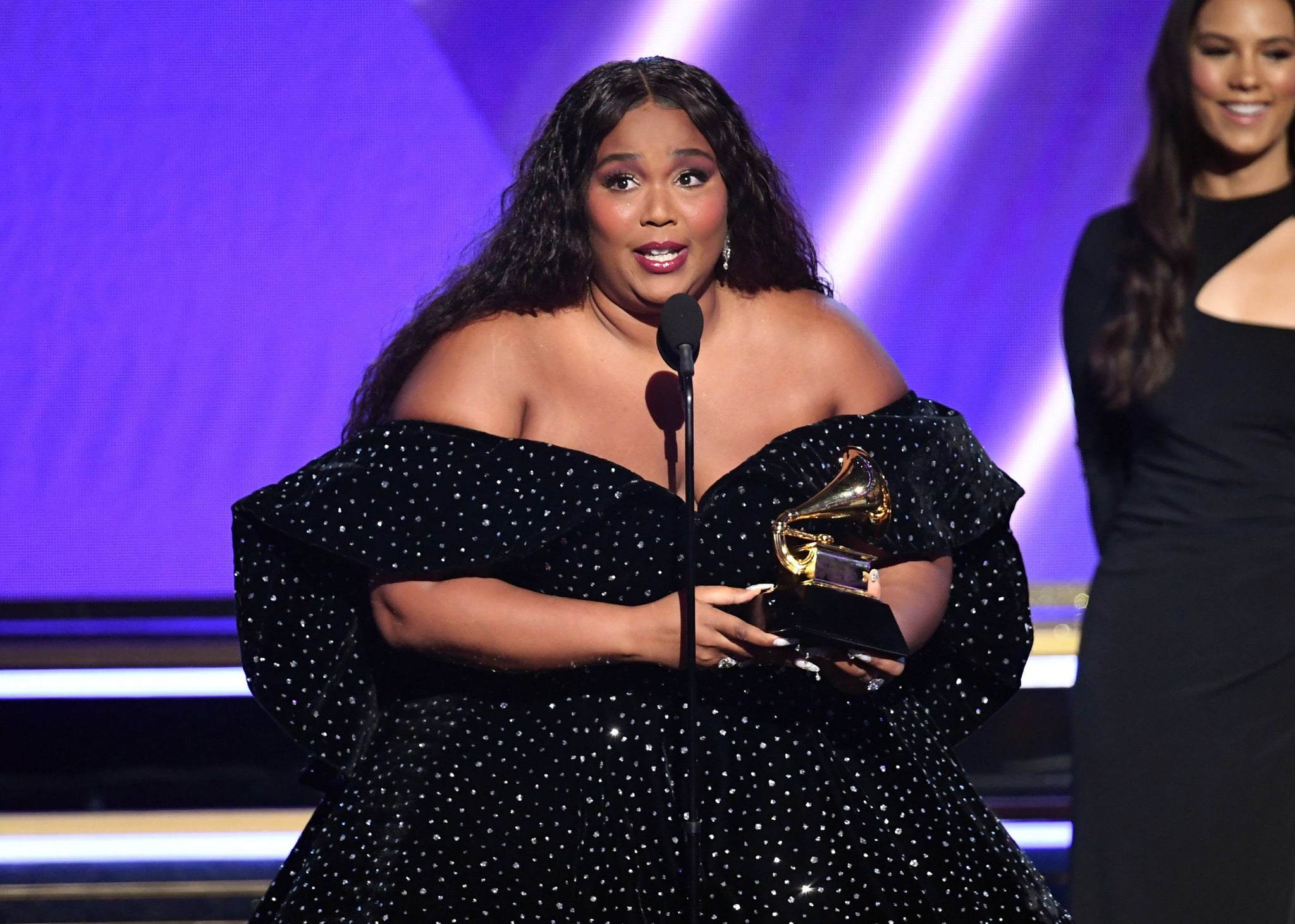 Lizzo is having herself quite the evening. After opening the Grammys with an emotional performance dedicated to Kobe Bryant, the 31-year-old singer took home the first televised award for best pop solo performance for "Truth Hurts." With the gramophone in hand, Lizzo preached about keeping everything in perspective in light of the news of Bryant's tragic death.
"This whole week I was lost in my problems, stressed out, and then in an instant all of that can go away and your priorities really shift. Today, all of my little problems that I thought were big as the world were gone, and I realized that there are people hurting right now," she said. "You guys create beautiful music and you create connectivity and as I'm speaking to all of y'all here in this room, we need to continue to reach out. This is the beginning of making music that moves people again, making music that liberates people."
She added, "Let's continue to reach out, hold each other down, and lift each other up." Watch the beautiful speech below and see more from Lizzo's night at the Grammys here.