Maitreyi Ramakrishnan on Never Have I Ever and Bowl Haircuts
Maitreyi Ramakrishnan Got Her Role on Never Have I Ever Because of a Tweet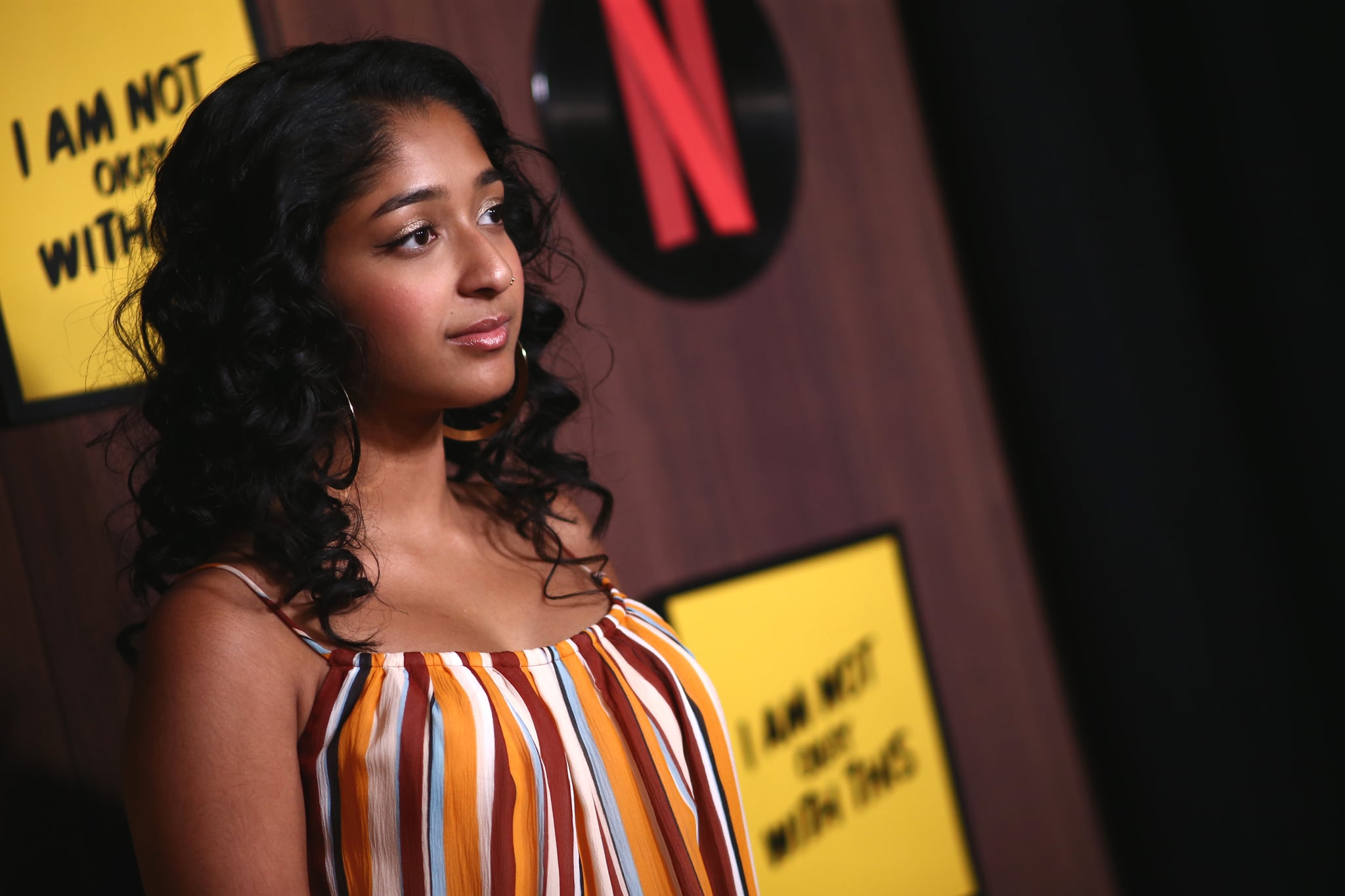 Maitreyi Ramakrishnan, otherwise known as Devi from Netflix's Never Have I Ever, appeared on The Kelly Clarkson Show to chat about her foray into the acting world and her role in the hit show. The 19-year-old actor joined Clarkson in reminiscing about childhood haircuts, before an adorable snap of Ramakrishnan with a bowl cut was shared. "Honestly, if that photo was my funeral photo, I'd be OK with that," the actor joked. "That truly is the epitome of joy — I was ready to see some dolphins that day, some beluga whales. I was like, 'Yeah! Nothing can beat me right now. I'm wearing my brother's hand-me-downs, bowl cut.' I couldn't even tie it back."
Ramakrishnan's acting career began relatively early on. "I only started doing theatre when I was in grade 10, because I just wanted something to do after school," she told Clarkson. "But I did start singing when I was in grade three, but I had extreme stage fright. . . . My mom would call me out and say, 'I know that you're lip-syncing, because you're not even lip-syncing the right words.'" When Clarkson played a video of a young Ramakrishnan dancing and singing in a production of Chicago, the actress noted that was when she realized, "Maybe, I might be a little bit funny. Like, I think I might have the skill of comedy, potentially."
Since then, Ramakrishnan landed the lead role in Netflix's Never Have I Ever, produced by Mindy Kaling. The show covers themes like identity and belonging, to which Ramakrishnan could relate quite heavily. "When I was 15, I definitely did not know who I was, and, to be honest, I think every single step that you take in life, you're always learning who you are," she explained. "You're never truly so aware of who you are and your identity because your identity is ever evolving. I don't wanna be the same person I [was] when I was 15 or 19 — I wanna just keep growing. I want everyone that I love and care about and [that] are in my circle to also grow with me and be better versions of themselves every day."
The actor also told Clarkson that she actually got the role in the show thanks in part to Twitter, even though she didn't quite know how to use the platform at the time. "I didn't understand the differences between a retweet and a like," Ramakrishnan explained. She told viewers that her friend had shared Kaling's open-call tweet with her and suggested that they attend. "I was like, 'OK, I haven't hung out with her in a while, so let's do it.' . . . So I went with my friend to our community library, and that's where we filmed [the audition] on my mom's camera."